Hawaii's Big Island: Volcanoes National Park and BLACK SAND BEACHES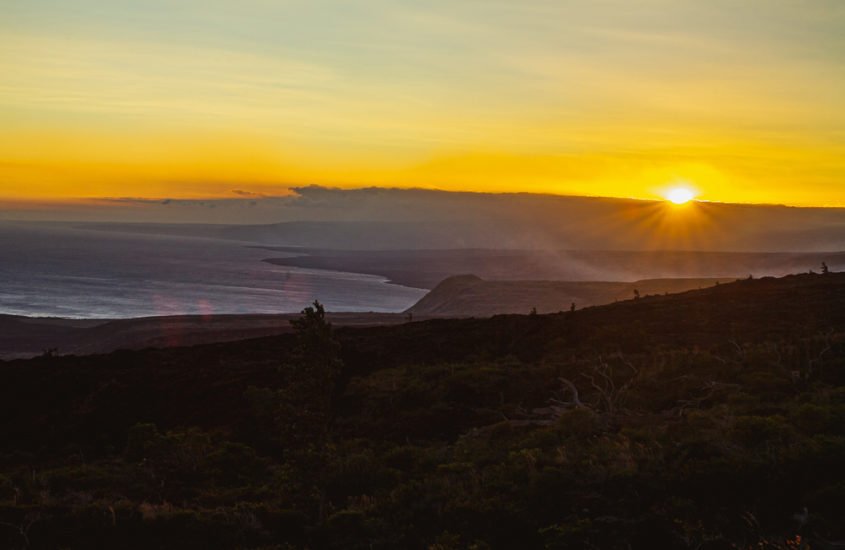 Volcanoes National Park
Once we decided we were going to the Big Island of Hawaii we knew for sure we would be visiting the Hawai'i Volcanoes National Park. It isn't very often one gets to see an active Volcano so needless to say we were pretty excited!
Before your trip, things to consider
So the first thing to look at when planning a trip to Hawai'i Volcanoes National Park is to visit the official website. Since there are two active volcanoes, Mauna Loa and Kilauea, access to certain locations can change drastically year to year. In 2018 there was a new eruption of Kilauea with large lava flows covering the southeast of the park and affecting the Puna District.
As of July 2020 eruptions have ended but there are still areas closed indefinitely and under repair, so be sure to plan ahead of time where you want to go. Weather will also play a factor in your planning, Kilauea summit is at 4,000' elevation so temperatures will be about 12-15 degrees cooler than sea level and may be windy or rainy. Joel and I packed long pants and sweatshirts to change into when we arrived at the park.
Getting to Volcanoes National Park
Our trip started from Waikoloa where we where staying. Read about more about Waikoloa here. We hopped on Saddle Road and drove all the way across the island to the city of Hilo and then onto Hawai'i Volcano National Park. The drive to Volcanoes National Park took us about an hour and 40 minutes.
Here are some travel times from other areas of the island:
| | |
| --- | --- |
| Waikoloa | 1h 40m |
| Kona | 1h 54m |
| Hilo | 42m |
| Captain Cook | 1h 34m |
Travel times to Volcanoes National Park
The park is open 24 hours daily, year round. The Kilauea Visitor Center is just past the entrance of the park so be sure to stop inside between 9 am and 5 pm. Park rangers and volunteers are there to help you with questions and there's also a lot of great information about the history of the volcano and the people that live there. There are many interactive displays that illustrate the dynamic nature of the islands formation.
Check the Visitors Center for the latest on road conditions, trail closures, activity's and safety
It was such an amazingly pretty day on our visit and you could see the smoke billowing out from the center of the Kilauea.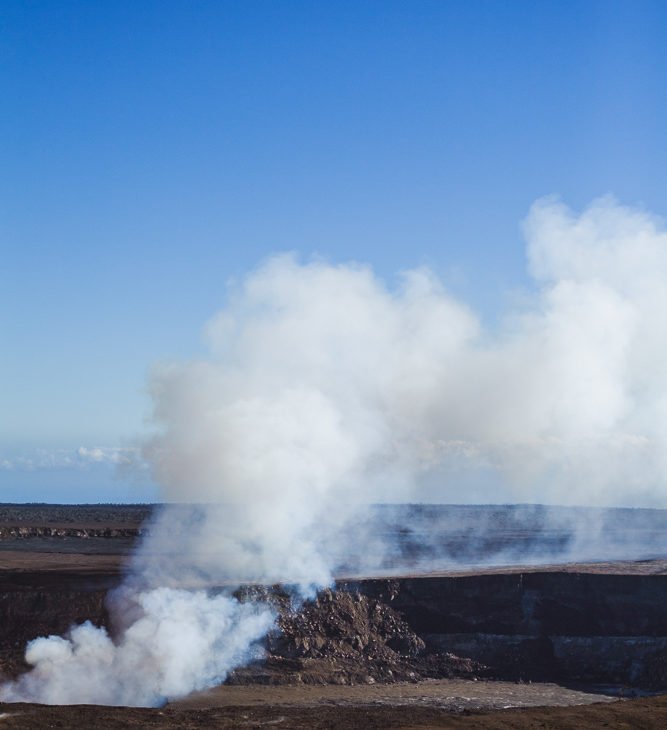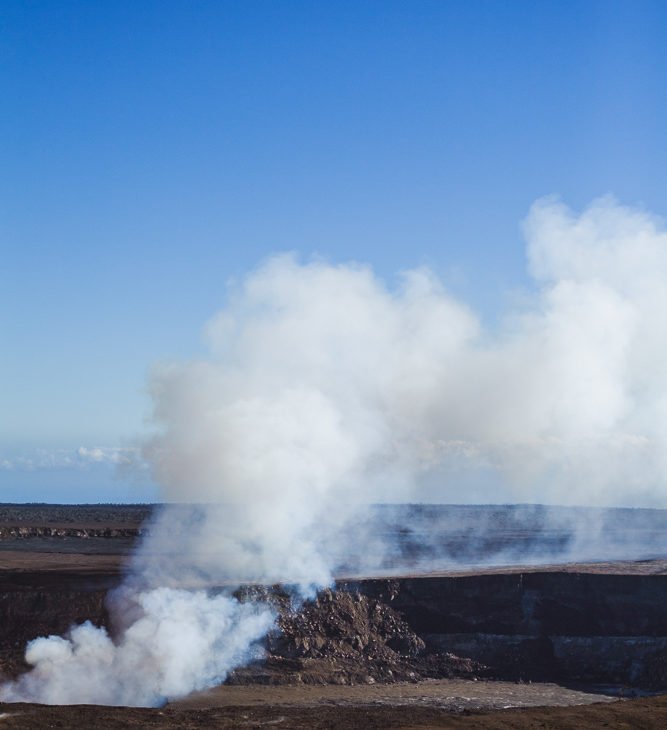 Thurston Lava Tube
While visiting the park be sure to venture down to Nāhuku – Thurston Lava Tube. If you haven't been in a lava tube, definitely go, it's pretty cool, literally and visually! It is an easy day hike and you can drive to it. To avoid crowds go before 9 AM or after 4 PM since this is also a very popular attraction.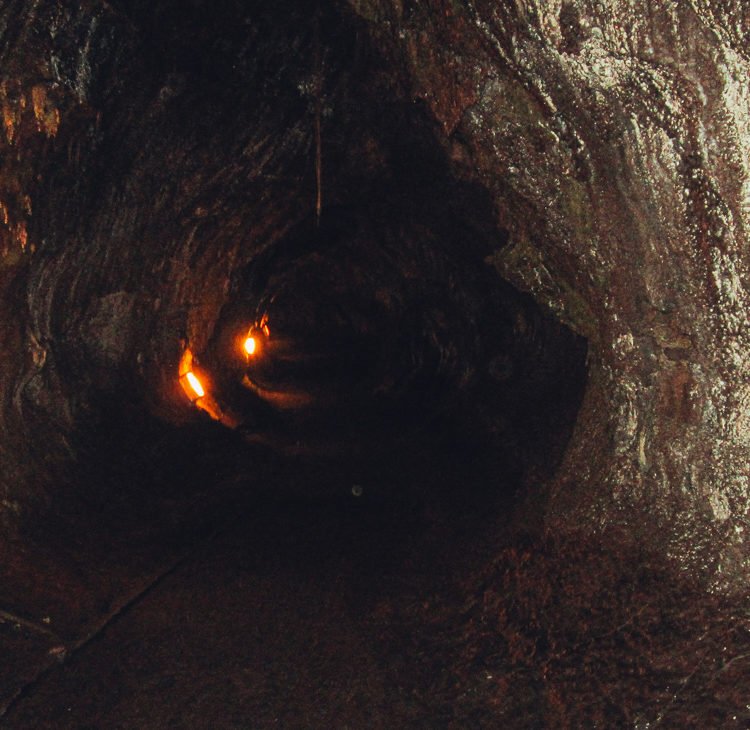 Day Hikes in Volcanoes National Park
Over 10 additional day hikes in the park that will let you explore sulfur fields, petroglyphs, and even solidified lava lakes. Be sure to plan for enough time to experience them all or consider staying nearby. Find out more here https://www.nps.gov/havo/planyourvisit/hikes_day.htm
Visiting by Car
There are two main drives inside the Volcanoes National Park. Crater Rim Drive and Chain of Craters Road. Visiting by car is really easy and a good option if you only have a few hours. Don't worry, you can do it with a rental car as no 4 wheel drive is needed.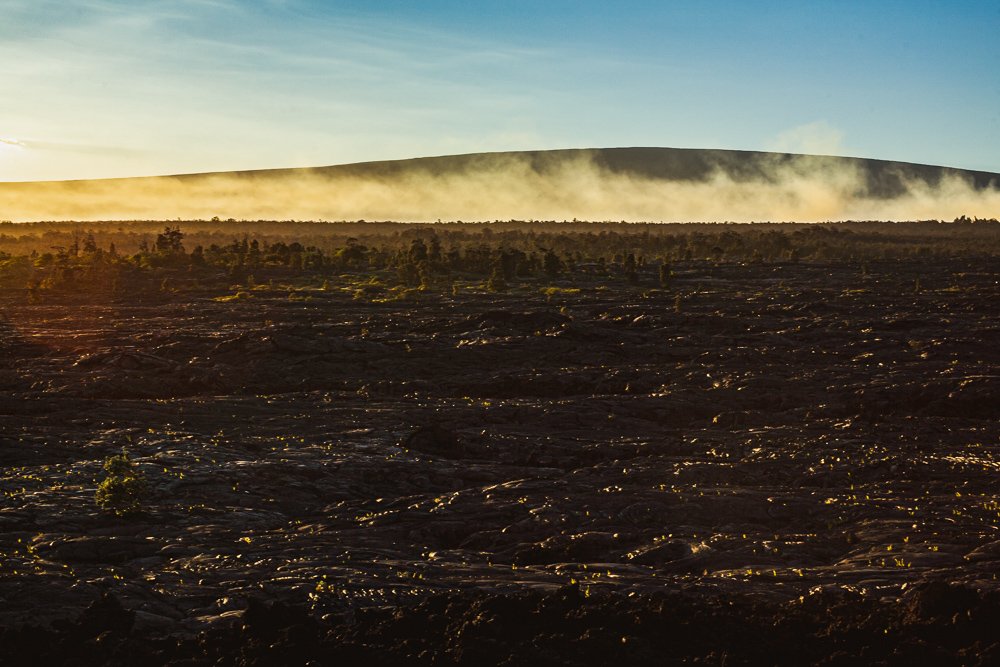 We drove both of the drives including the famous Chain of Craters Road all the way down to the ocean to see Holei Sea Arch and watch the sunset. This was such a unique experience driving through lava fields. Prepare to stop as you wind your way through the fields to look at all of the different lava flows and formations, it's really quite something and other worldly.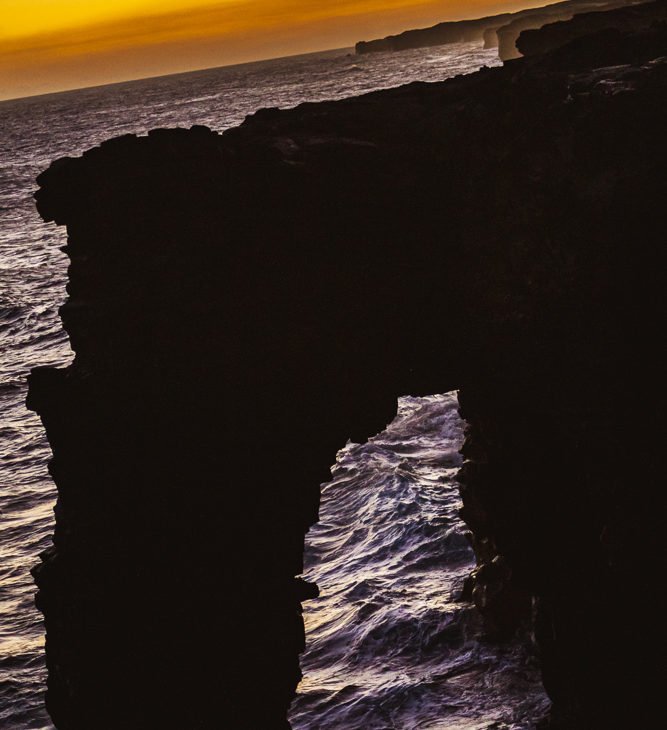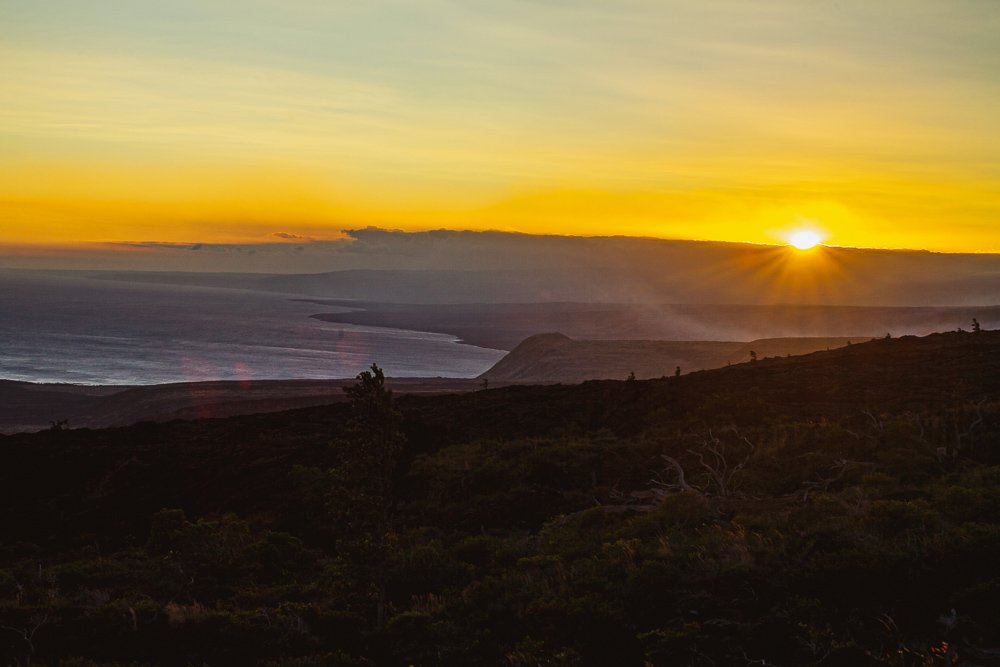 With sunset over we made our way back to Kilauea at the suggestion of one of the park rangers so we could witness the volcano at night. If you can stay till dark, we highly recommend experiencing the glow of Kilauea under a blanket of stars. The nearly non existent light pollution provides an incredible view of the sky on a clear night.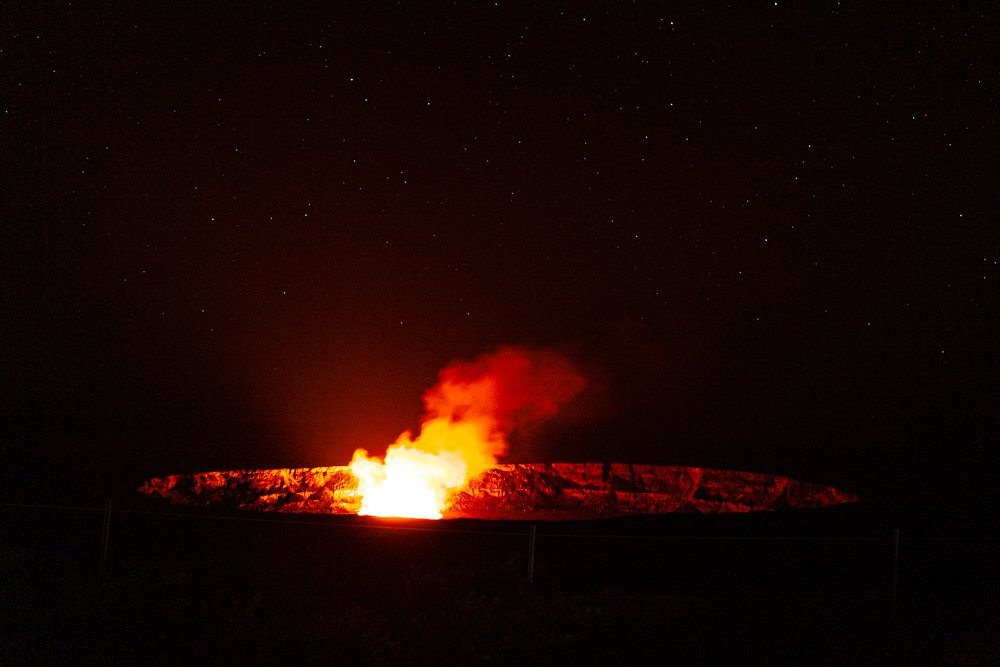 Where to Stay at Volcanoes National Park
Joel and I only spent the day at the park but if you want to stay longer there is a hotel, Volcano House right next to the park. It has 33 guest rooms, 10 rustic cabins and 16 campsites if you want to extend your trip. Make sure to book them well in advance, we wanted to do an overnight stay but everything was booked when we inquired about a week out. So you might want to book your stay asap.
Short Term Rental's are also a great option around Volcanoes National Park. There are a number of rentals available in the surrounding area on VRBO or AirBnB. Most are just a short drive and some can be quite exotic, like if you want to sleep directly atop a prior lava flow!
The Kahuku Unit
An hours drive from Volcanoes National Park by the edge of Mauna Loa and was once one of the biggest cattle ranches in Hawai'i. It covers 116,000 acres of rolling pastures. You can explore the landscape on six different hiking trails or even sign up for guided day hikes with rangers. https://www.nps.gov/havo/planyourvisit/kahuku.htm
Punalu'u Beach (Black Sand Beach)
The next day we decided to head over to the southeast side of the island and visit Punaluʻu Beach, which is known for its black sand beach and green sea turtles.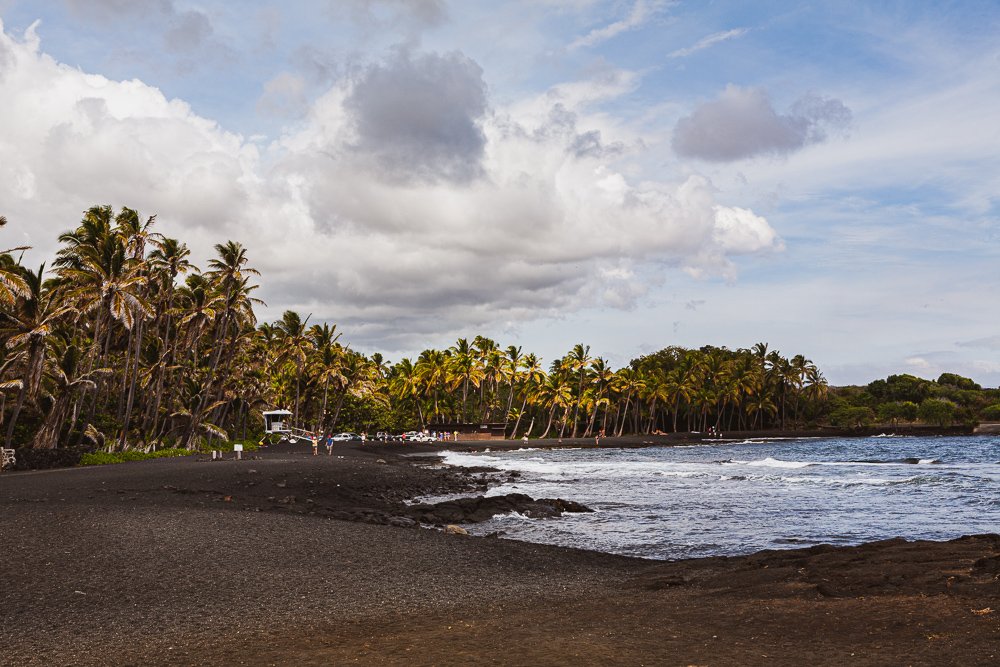 Drive times to Punalu'u Beach:
| | |
| --- | --- |
| Waikoloa | 2h 16m |
| Kona | 1h 39m |
| Hilo | 1h 13m |
| Captain Cook | 1h 23m |
| Volcanoes National Park | 21 m |
Travel times to Punalu'u Beach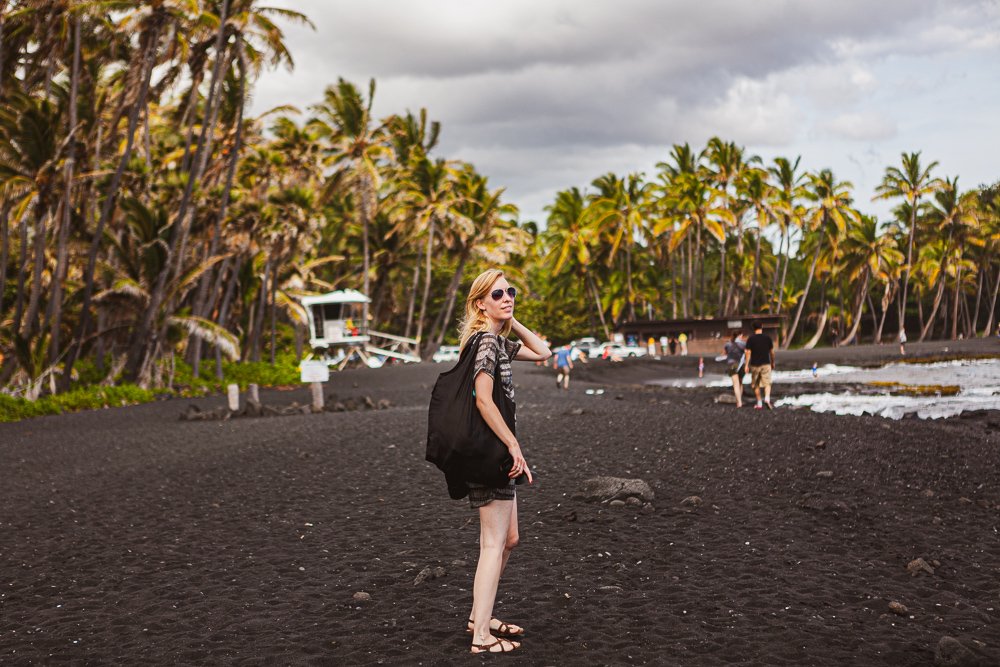 Honu – Green Sea Turtles
This is a really picturesque beach lined with coconut palm trees and there's usually a couple of green sea turtles (Honu) resting on the sand. In fact there are only a few places in the world where sea turtles bask in the sun on the sand and Punalu'u Beach is one of them!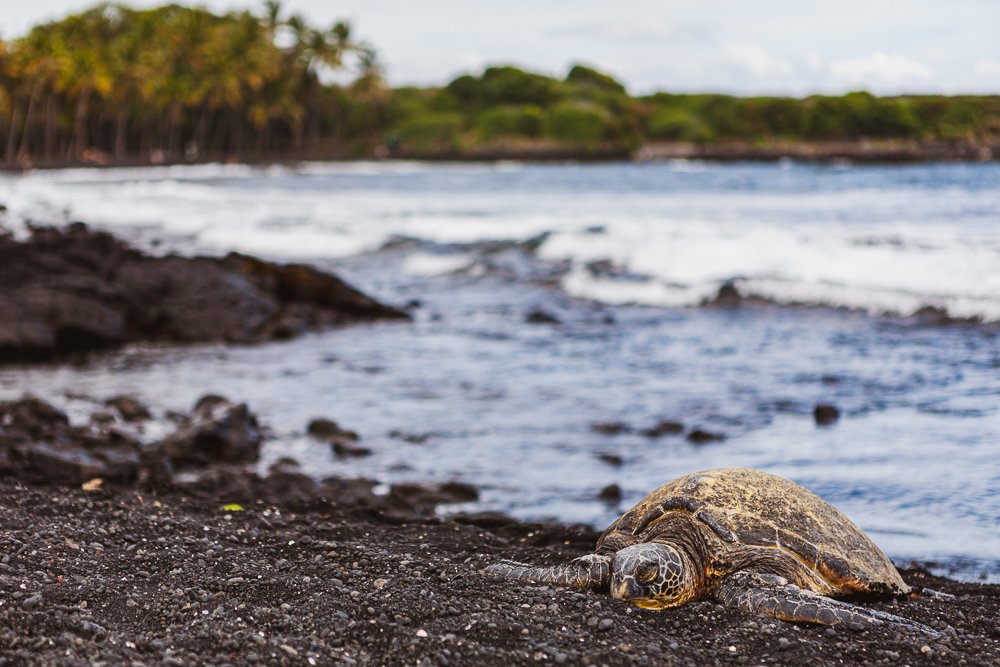 Joel and I LOVED seeing the turtles, they are native to Hawaii and the largest hard shell sea turtle in the world. Just make sure to keep your distance (10ft) and do not touch them as they are a protected species.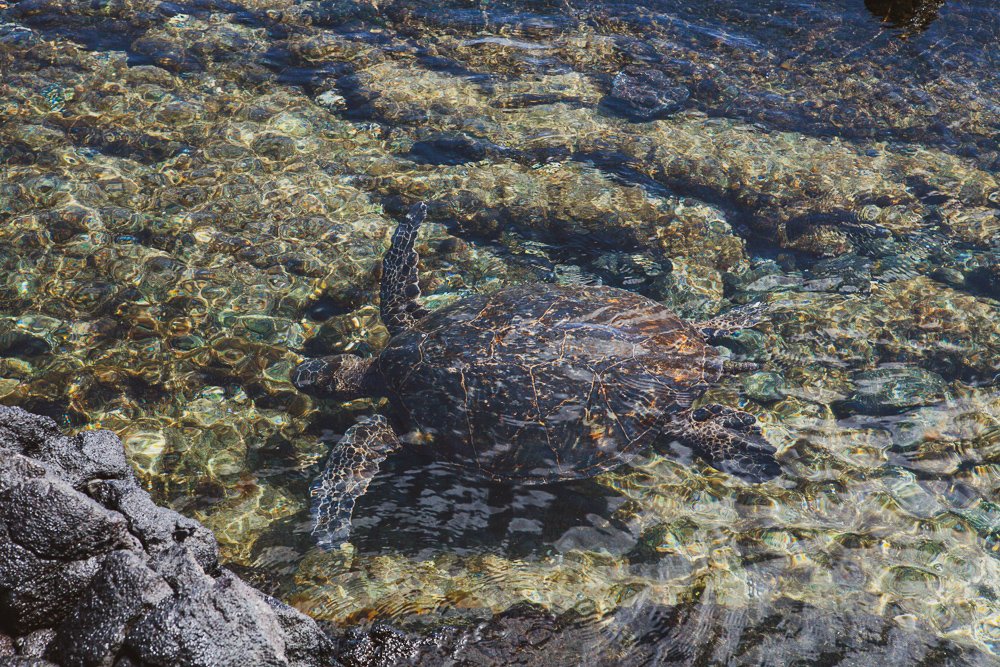 What to do at Punalu'u beach
As if we need to tell what to do at a beach, Punalu'u beach has picnic tables and restrooms so this is a great place to stop for lunch and hang out. Additionally the lovely row of coconut Palm trees make for a nice picnic area or a great place to find some shade. You just might have to share the shade with the local duck population that enjoy the lush pond just past the Palms.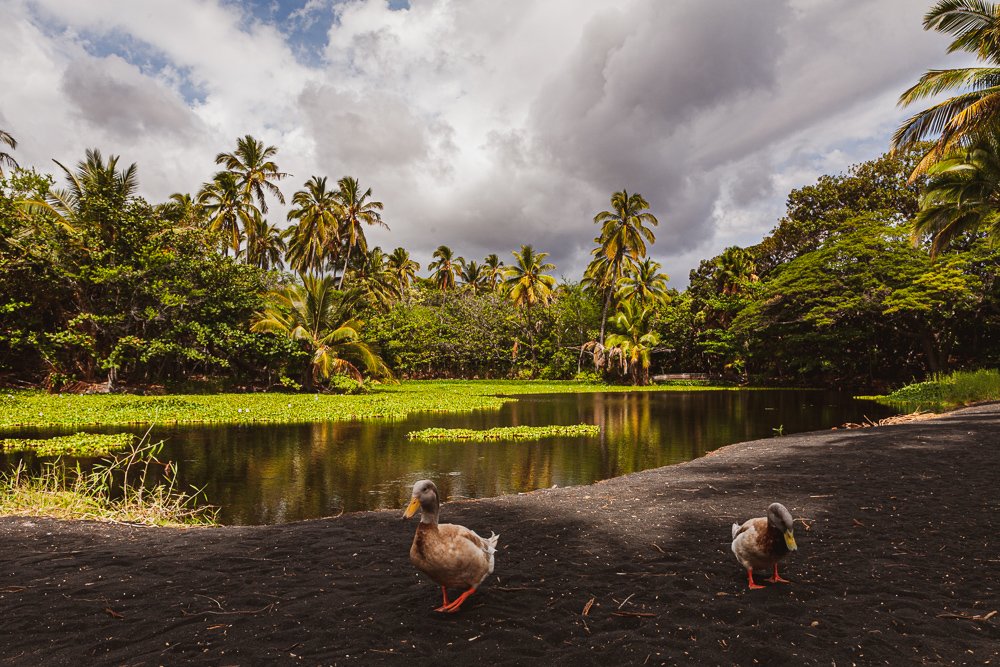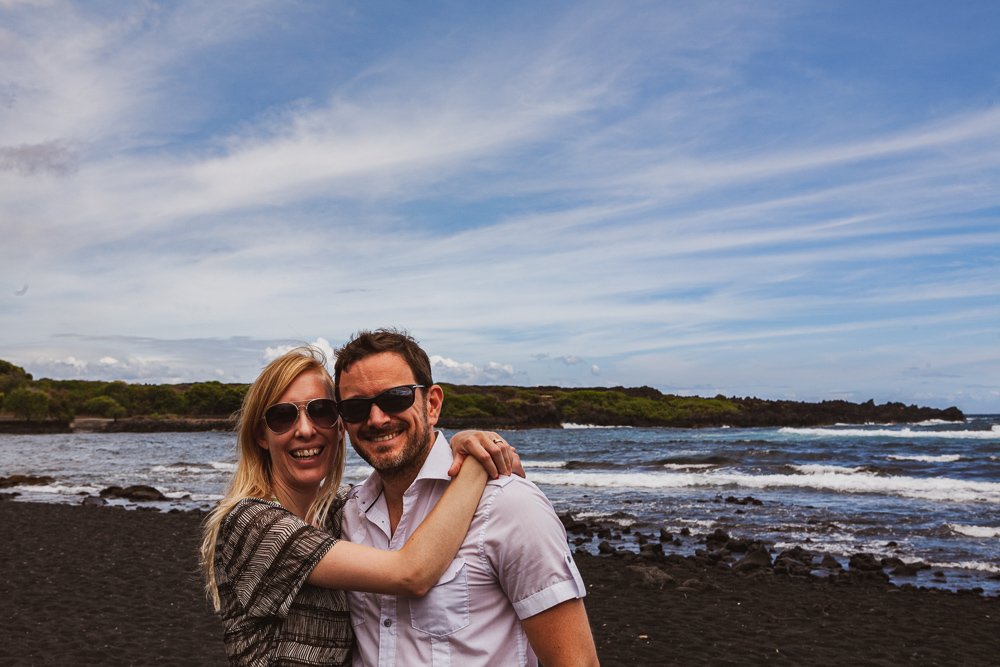 We suggest you bring sandals or water shoes for the beach. Due to the black sand it can get quite hot. Swimming and Snorkeling is possible here as well, but be careful as the currents and sharp rocks can be a hazard for less experienced swimmers.
Camping at the beach
If you are the more adventurous type you can even camp at the park. Check out https://hawaiicounty.ehawaii.gov/camping/all,details,57790.html for more info.
Haleokane Lookout
While your at Punalu'u Beach be sure to take the 10 min drive south to Haleokane Lookout. It is a scenic lookout along Mamalahoa Hwy and the views so not disappoint!