Visiting The Tampa Bay Area? 3 Things To Do and See in St. Petersburg in One Day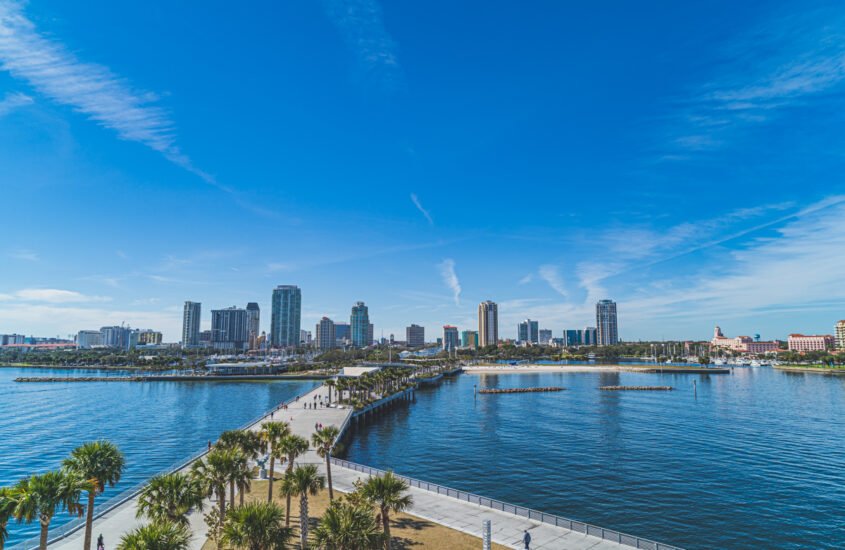 The Tampa Bay area encompasses Tampa, St. Petersburg and Clearwater with a population of just over 3 million. If you're short on time while visiting here's our list of the top 3 things you can easily do in one day just 30 minutes outside of Tampa.
Read more From our Blog about Florida Destinations
GETTING TO ST. PETERSBURG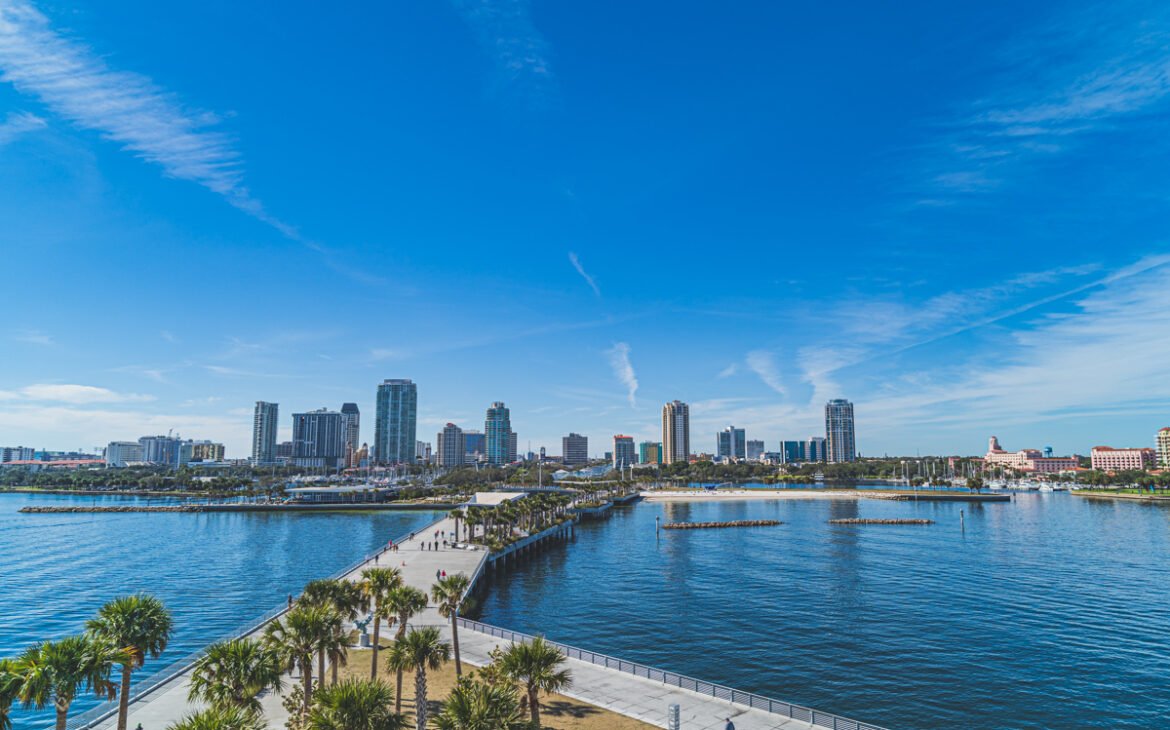 If you are coming in from out of state flying into The Tampa Bay Airport (TPA) is really easy. Here you can rent a car and explore! The most popular airlines are Southwest, Delta and American.
Tampa to St. Petersburg: 35-40 Minutes
The most efficient way is to take Interstate 275 from Tampa which will take you right into downtown St. Petersburg. If you have a car rental then this is quite an easy trip, plus you can explore more of the greater Tampa Bay area as well.
Alternately you can grab a ride share from the Tampa Airport into downtown St. Petersburg. You can expect to pay around $30 each way normally.
Orlando to Tampa-St. Petersburg: 1 Hour & 40 minutes
Interstate 4 will take you all the way into downtown Tampa and from there hop on I-275 to St. Petersburg.
Fort Myers to Tampa-St. Petersburg: 1 Hour & 45 minutes
Interstate 75 turns into 275 and will take you into downtown St. Petersburg
1. THE ST. PETE PIER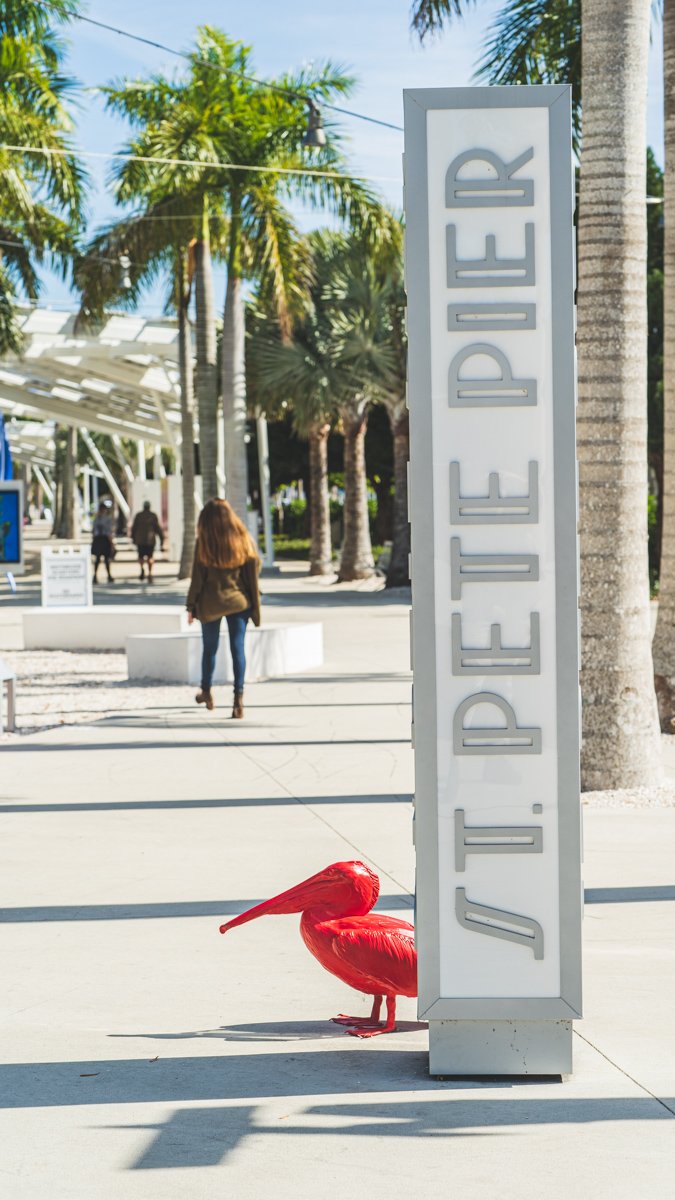 The St. Pete Pier is a brand new attraction in St. Petersburg that opened in July of 2020. It boasts 26 acres of waterfront pier with multiple restaurants, 2 museums, parks, a splash pad, and beach.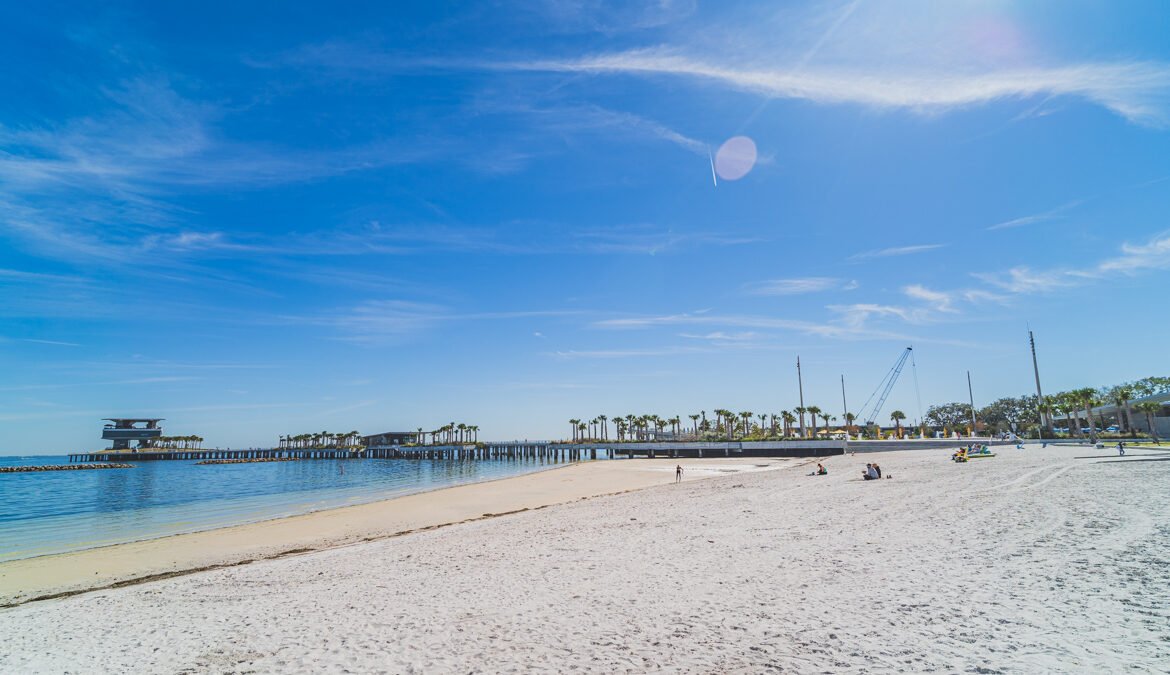 There is parking at the Pier and if you go on a weekday it's less crowded. The first 4 hours of parking equals $2 per hour. If you would rather walk or park elsewhere in St. Petersburg you can also hop on the Looper which is a FREE trolley in St. Petersburg.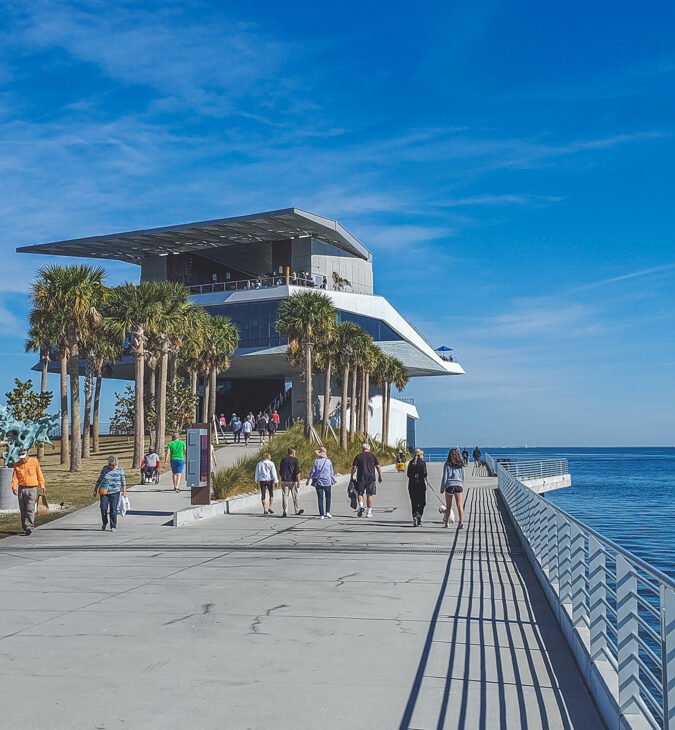 We had a great time walking around the pier and enjoying the beautiful sunshine. We finished the afternoon off with a leisurely lunch at Doc Ford's Rum Bar and Grille and enjoyed the view. The food and service is great and you can't beat watching the boats navigate in and out of the marina next door.
2. THE DALI MUSEUM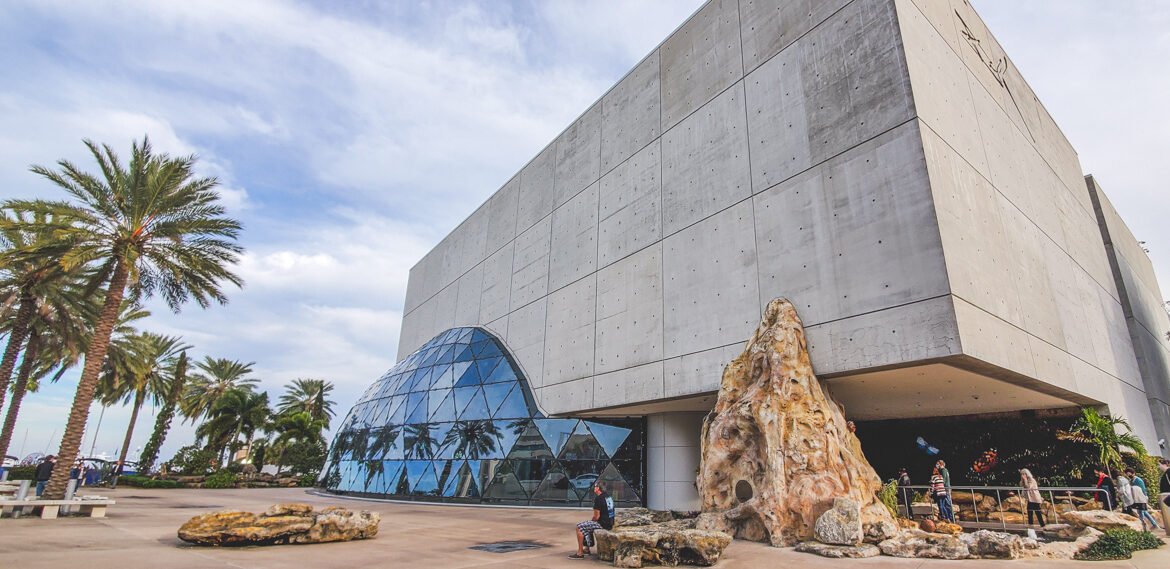 Travel just 5 minutes down the road from the St. Pete Pier and you will find yourself at the Dali Museum. There is also a nice walking path that takes you along the water's edge from the Pier or you can hop on the Looper .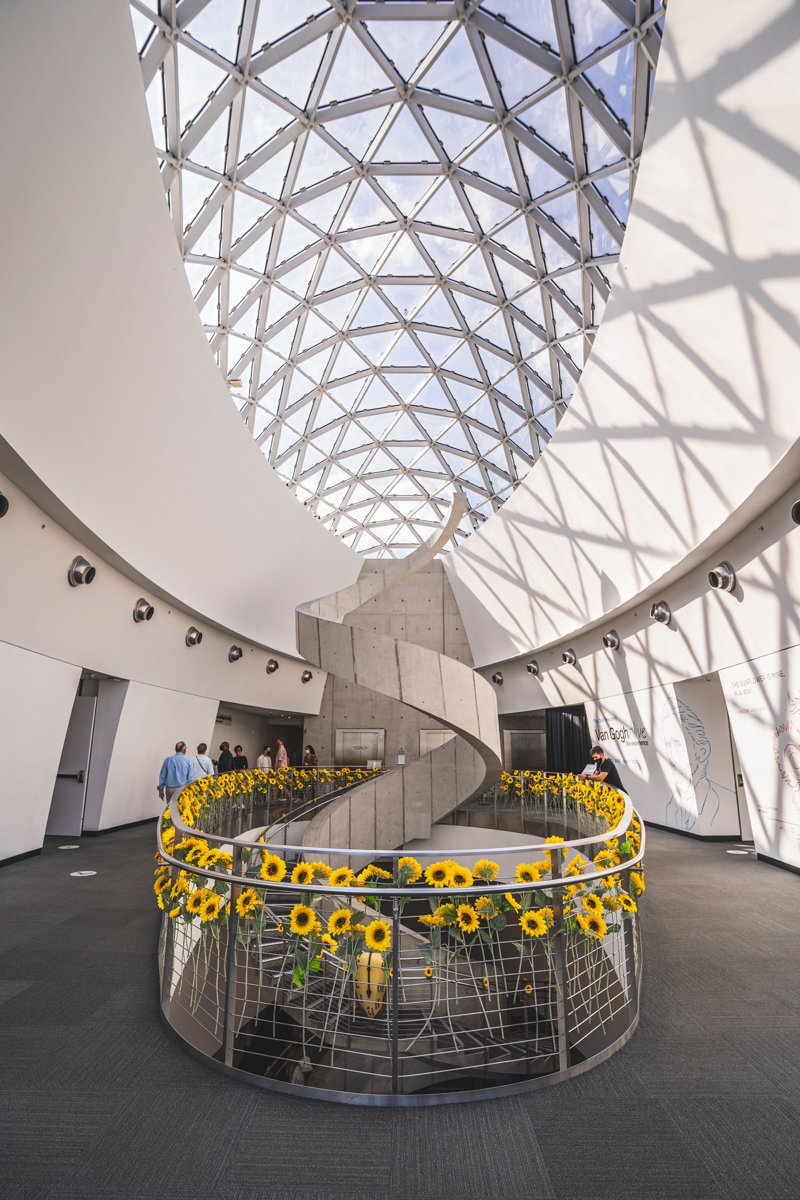 For all the art lovers out there this is a special museum. It hosts over 2,400 works of art from Salvador Dali and is one of the most comprehensive collections outside of Spain. The collection is expertly curated and is a joy to walk through and experience the extraordinary talent of Dali.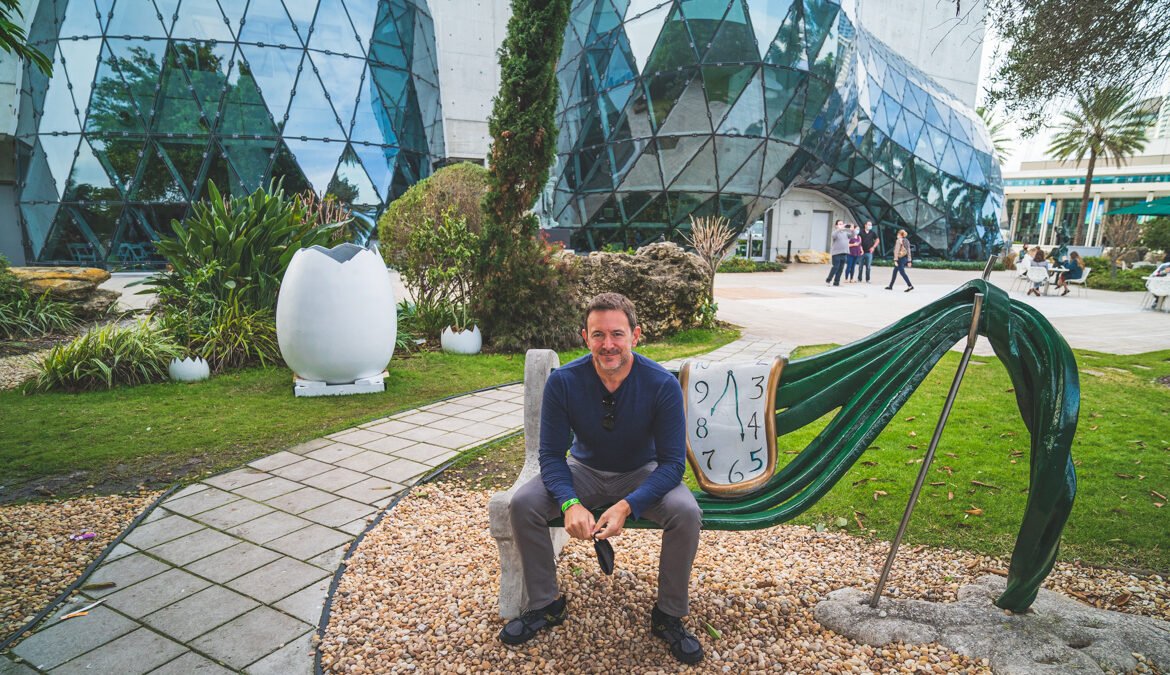 Parking is $10 if you want to use the museum's lot which we opted for since it was the most convenient. COVID-19 safety measures are in place (as of February 2021). Masks are required and your temperature will be taken upon entry. As of this writing they are limiting occupancy and you must make a reservation online for a ticket and show up at your designated time. So book ASAP!
If you get hungry for a quick bite, be sure to check out Cafe Gala located downstairs in the museum. We ate lunch there and the food was delicious!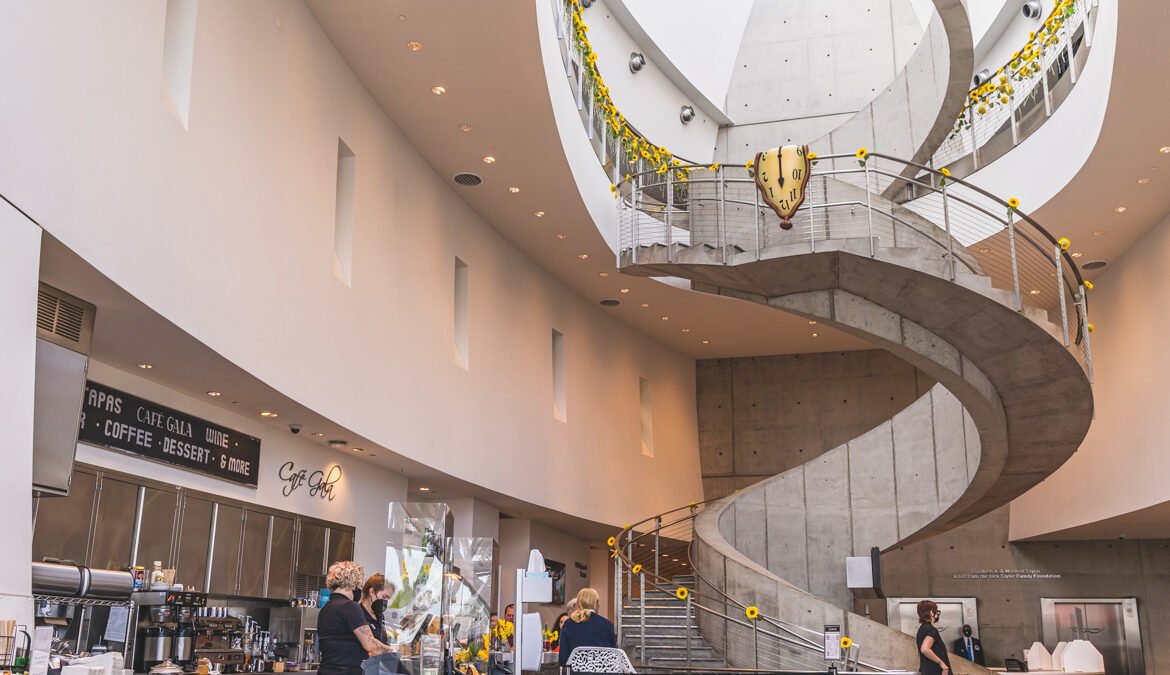 SPECIAL EXHIBIT – VAN GOGH ALIVE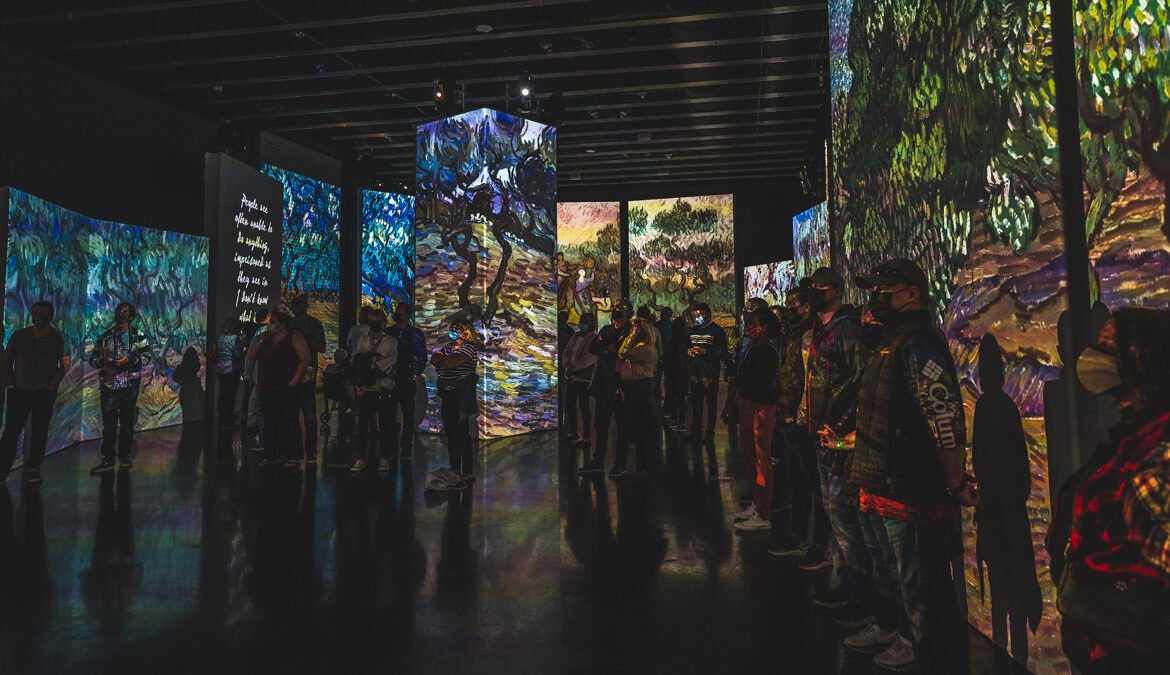 Van Gogh Alive is at the Dali Museum until April 11, 2021 June 13, 2021 and is included in the price of your admission. Do NOT miss this! The exhibit is an immersive art installation from the works of Vincent Van Gogh and features more than 3,000 large scale images viewed through high-definition projectors and synchronized to classical music scores.
3. ST. PETE BEACH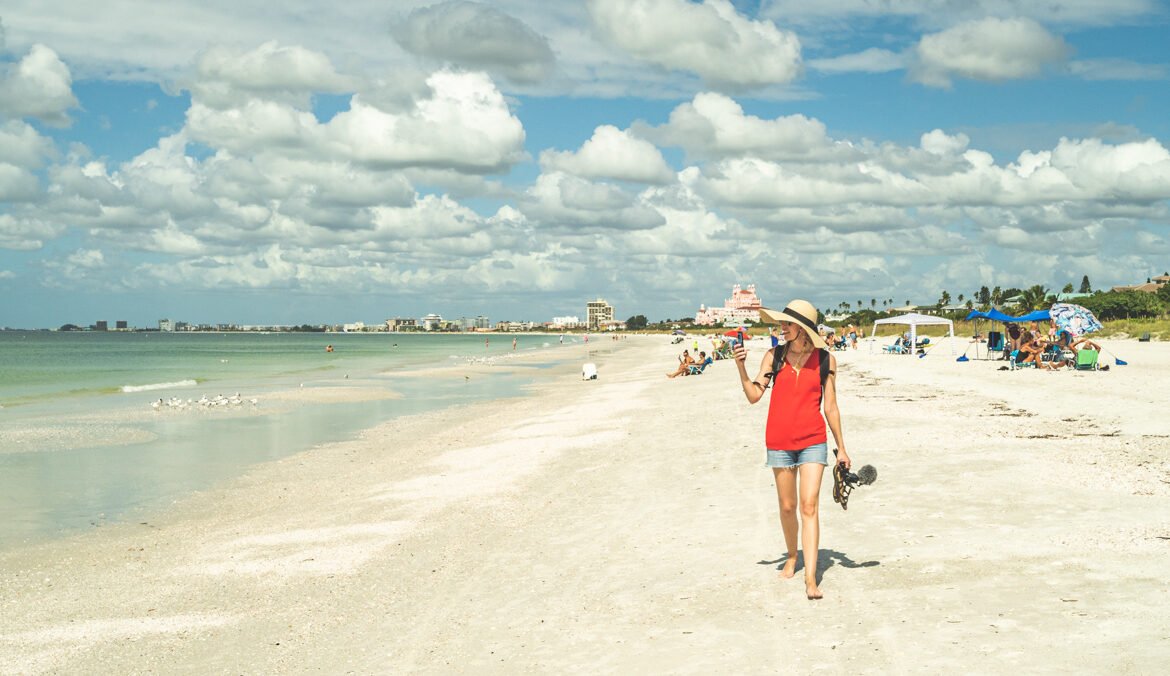 Just 20 minutes East from downtown St. Petersburg is St.Pete Beach or 35 -40 minutes directly from Tampa. St. Pete Beach is a small resort town with glistening sandy white beaches located on a barrier island. The main attraction here is the 1920's art deco Don Cesar Hotel which has recently undergone some renovations and is welcoming guests. You can't miss the Don Cesar Hotel as it is the giant pink hotel right on the beach fronting the Gulf of Mexico.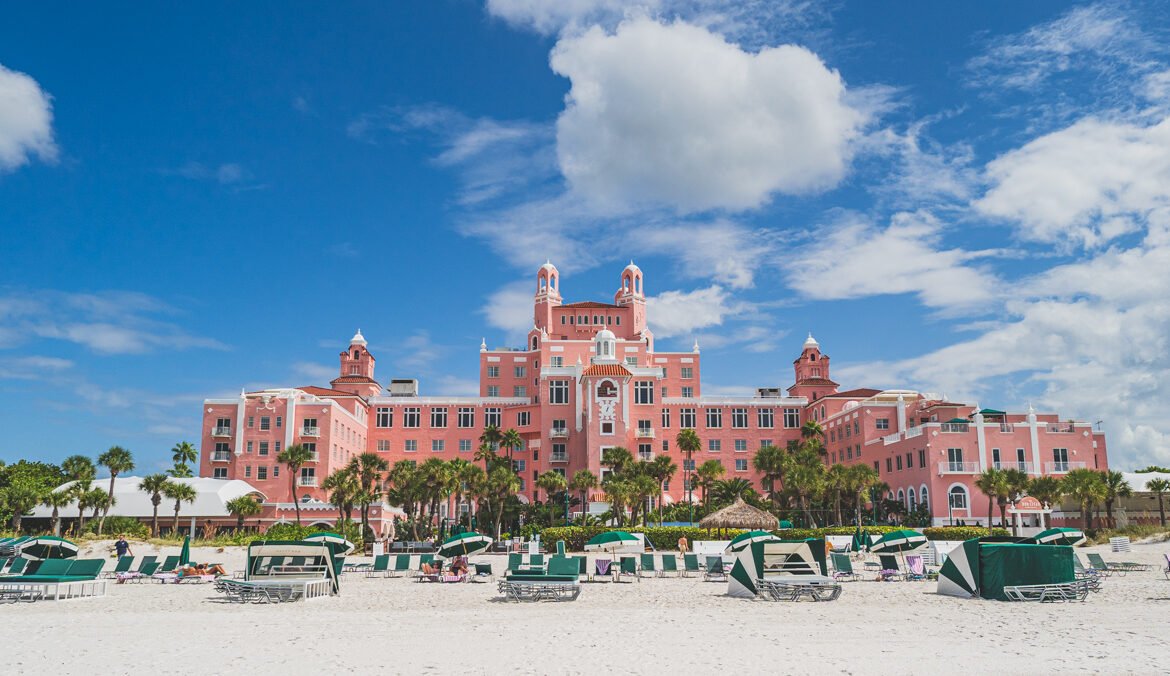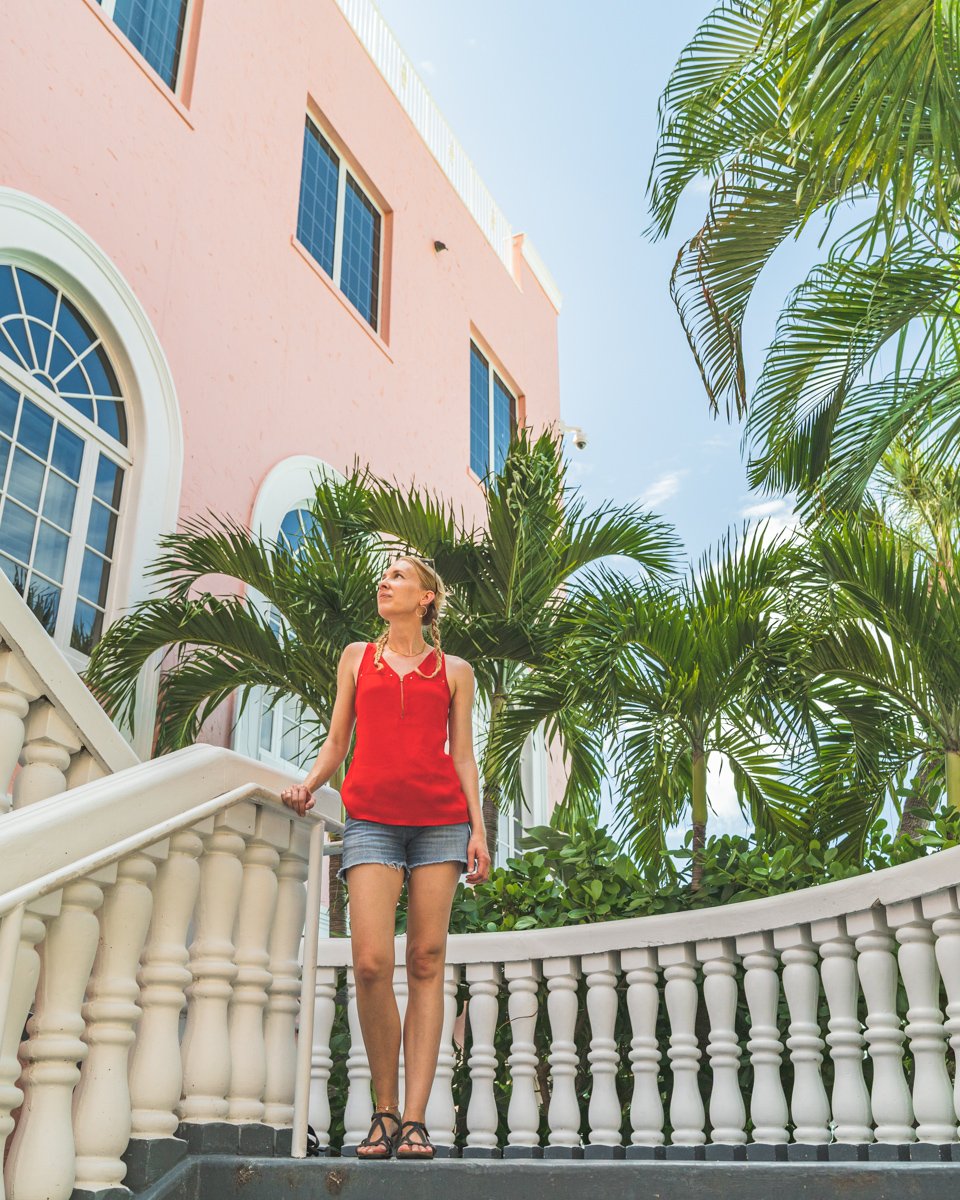 Beachfront bars, lively restaurants, boutique resorts and hotels also line the beach. On Gulf Blvd. you'll find plenty of shopping to indulge in some retail therapy.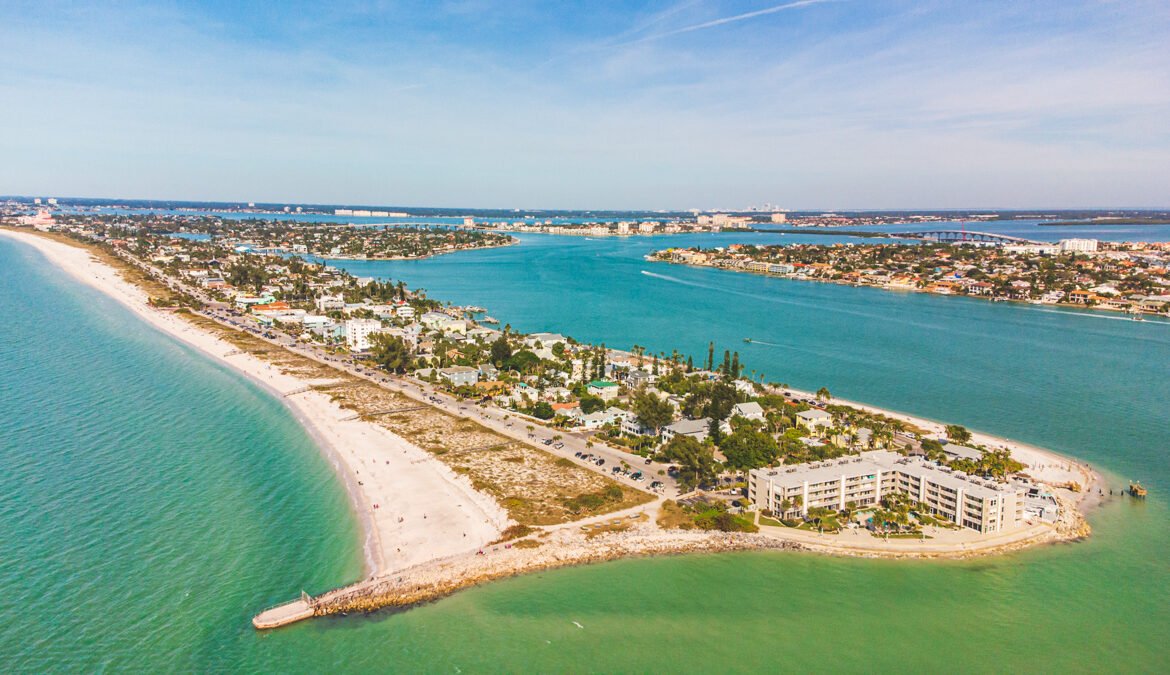 The laid back vibe continues if you head a few minutes south to Pass-A-Grille at the southern end of the island. Here you can find another great beach along the gulf and even a Dog Beach on the intercostal side. Known for its boutique shops, galleries, boat tours and fishing. Boat tours leave from Merry Pier and take you to Shell Key Wildlife Preserve.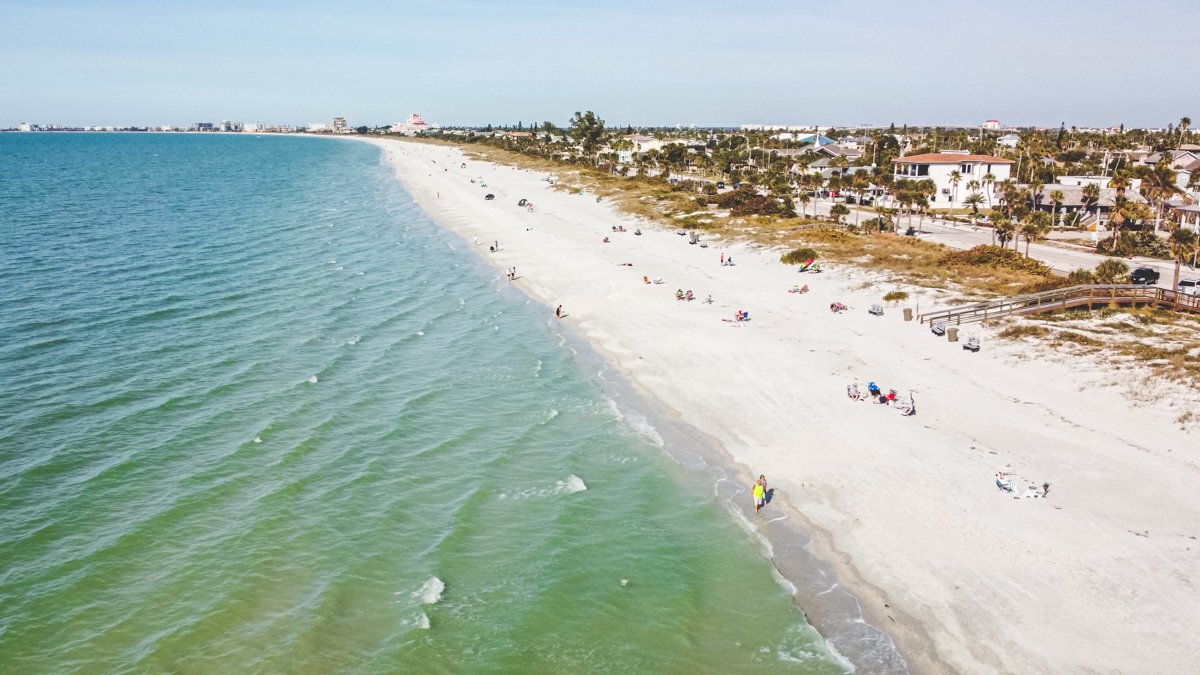 Have you visited the The Tampa Bay area? If so, what are your top 3 three things to do and see?
Let us know in the comments