OUR JOURNEY TO BECOMING DIGITAL NOMADS PART 6: Preparing for a cross country move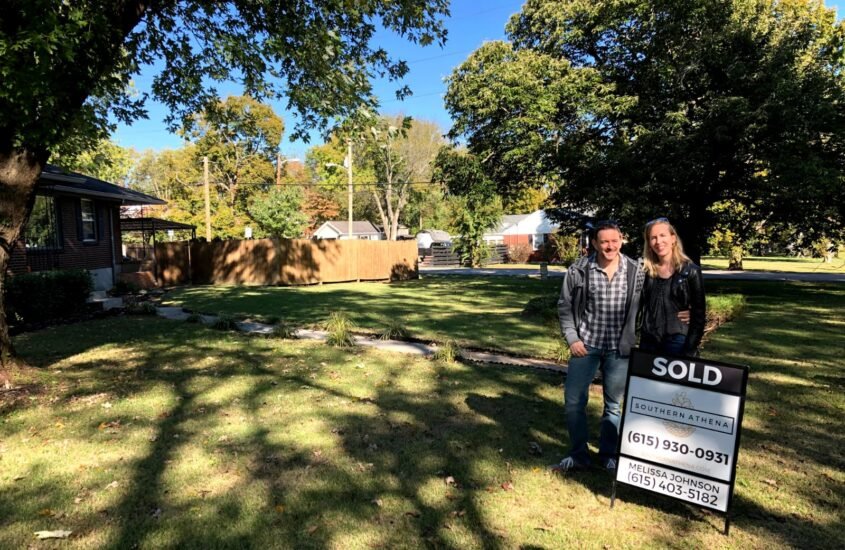 We sold our House, now what?
Over the last several months we had devoted every waking moment to our decision to sell the house, our things, and declutter our lives in an effort to free ourselves so we may experience more. Looking back, I can recall some moments fairly clearly but most run together in a blur. One clear moment was when we began to get offers on the house, it made it all real, our dream now a possibility.
Needless to say we accepted an offer and took one night off to celebrate at one of our favorite local restaurant haunts. Despite the good news our work was not over. We still had to find homes for some remaining items and get rid of the furniture that was used in staging our home. Well, technically our home at least for the next 30 days.
Our closing date ended up landing at the end of October which was perfect timing for us. It meant we could make our way across the country without much concern for mountain passes being closed from snowfall. We would also be able to make it in time for our planned trip to Kauai!
How are we going to get all of our stuff across the country?
In the final rush of selling, giving, donating and throwing our things out we needed to finalize our planned road trip from Nashville, TN to Washington State. The details of the trip were still dependent on how we were going to move all of our remaining stuff.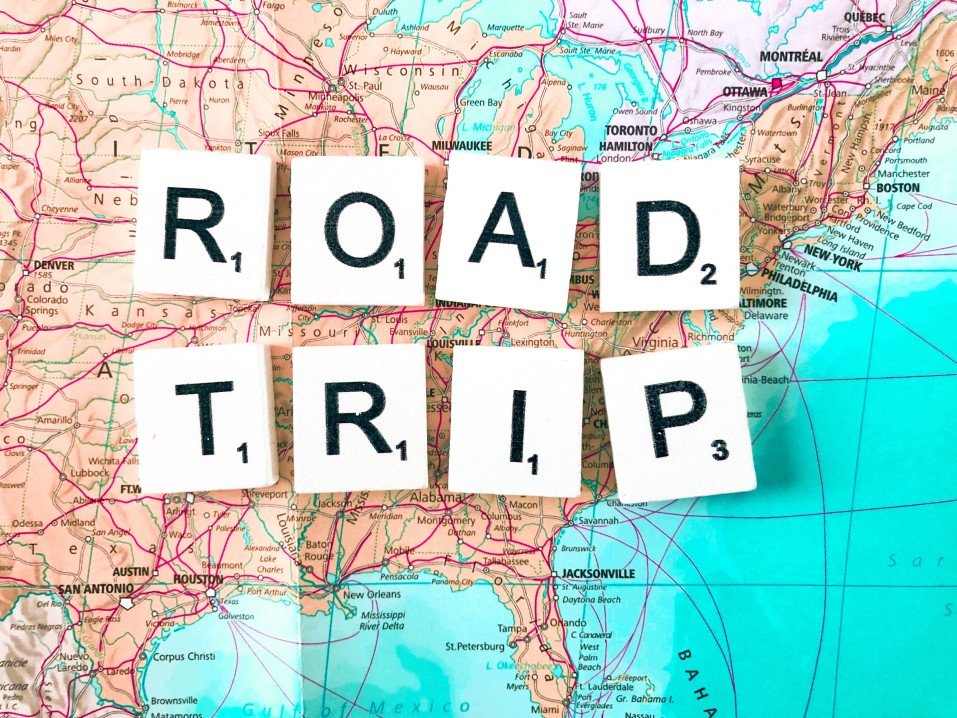 Would it all fit?
By now we had spent the better part of the year downsizing and decluttering for our new minimalist lifestyle. Knowing that we were going to move all of our remaining earthly possessions to a room in Washington State we still had yet to decide how we would get it all there. We knew that we would only be bringing a few furniture pieces and the rest would be personal belongings, clothing and work related items.
After looking over all of our moving options, we were left with two that fit our circumstances:
Rent a trailer and pull it with our vehicle across the country.
Putting our possessions in a container, having them shipped to us.
But which one was the best option for us? Well it depended on how much space we needed, cost and convenience.
How would we know what size of a trailer or container to arrange?
In our last post Our Wandering Journey Part 3: Preparing to Sell Our House I mentioned we were trying to fit everything into a 5' x 8' space. We were not sure at this point if we could actually do it, fit everything we owned in that small of a space. But first, how did we arrive at 5' x8'?
In doing some initial research early in our packing and selling phase I determined that if we chose to pull a trailer across the country, a 5' x 8' seemed to be the goldilock size for our vehicle. Not too big, not too small as it was literally unimaginable that we would have any fewer things than what would fit in a 5' x 8' trailer. We were minimizing after all.
After looking at shipping container options like: PODS, 800Packrat and UBox; I found that the smallest and most affordable options also had a 5' x 8' footprint like the trailer. So I set that 5' x 8' footprint as it seemed a reasonable goal to reach no matter which choice we made.
How do you know if it will fit into the trailer/container when you're packing?
As a photographer and filmmaker I am very visual, which may be why I as good a writer. My natural instinct is to see everything all stacked up in place and the producer in me likes to know the outcome beforehand, pre visualization. I like to plan things out so there are fewer surprises to deal with later when there is no luxury of time. Like when you have to move on a specific date.
My method was to clear an area in my studio behind the house (you can use a spare room or garage) and I marked out a space just shy of 5' x 8' on the floor with painters tape. Taping out a space "Just Shy" allowed for a bit of buffer, taking in consideration the wheel wells or support beams on the inside of the trailer or container. It also allows for padding on the outer edges to protect your things.
This gave me a physical space to put all of our packed boxes and larger items. It let me visualize how it was all fitting in 3D so I could make any adjustments or know if we needed to downsize even further. A visual reference we could judge our progress by. Additionally I could see how it was all fitting together like a puzzle which let me repack things in containers that could fit even better.
I highly recommend this method especially if you are consolidating down as much as we were.
Cost versus convenience of a trailer or shipping your things
After signing the papers on the sale of our house it was time to make our final decision about how we were going to get our remaining possessions across the country. The 5' x 8' space out in the studio was coming along and the biggest issue we had now was the cost of a trailer versus having our things shipped. We also had to think about how pulling a trailer would impact our road trip to Washington state.
In the end the trailer was about 50% cheaper than the cheapest shipping option. That is even after accounting for having a hitch installed. It would also limit our route options and add an extra night or two due to driving slower which eats into that initial saving as well.
Having our things shipped had a lot of upside despite the additional cost. For one, we could plan a route without concern for finding parking. We did not have to worry about mountain passes and it would make for a quicker and more comfortable drive. It would allow us to have more flexibility and save a bit of gas.
Another plus for having everything shipped was they would deliver our container directly to the house. They drop off the shipping container, you fill it, and then they come take it away! They would also drop off the container at your new location when we were ready for it with just a call.
You can probably guess which choice we made, we went with having our things shipped. One additional bonus to this was it actually gave us more room for our things. The container we chose was nearly 20" taller than the same sized 5′ x8′ trailer which gave us an extra 56 cubic feet of space. That is equivalent to a large sized SUV's cargo area with the third row folded down. Definitely not an insignificant amount of extra space.
Lessons Learned
As it turned out, we used most of that extra space. Going with the container was a good choice. Our container was delivered the day before we were set to close on our house. Since we had everything already laid out and stacked in the 5′ x 8′ space it was essentially pre packed. This allowed us to pack the whole thing in about two hours (it took a few days to get it "pre packed"). It fit perfectly and was super easy.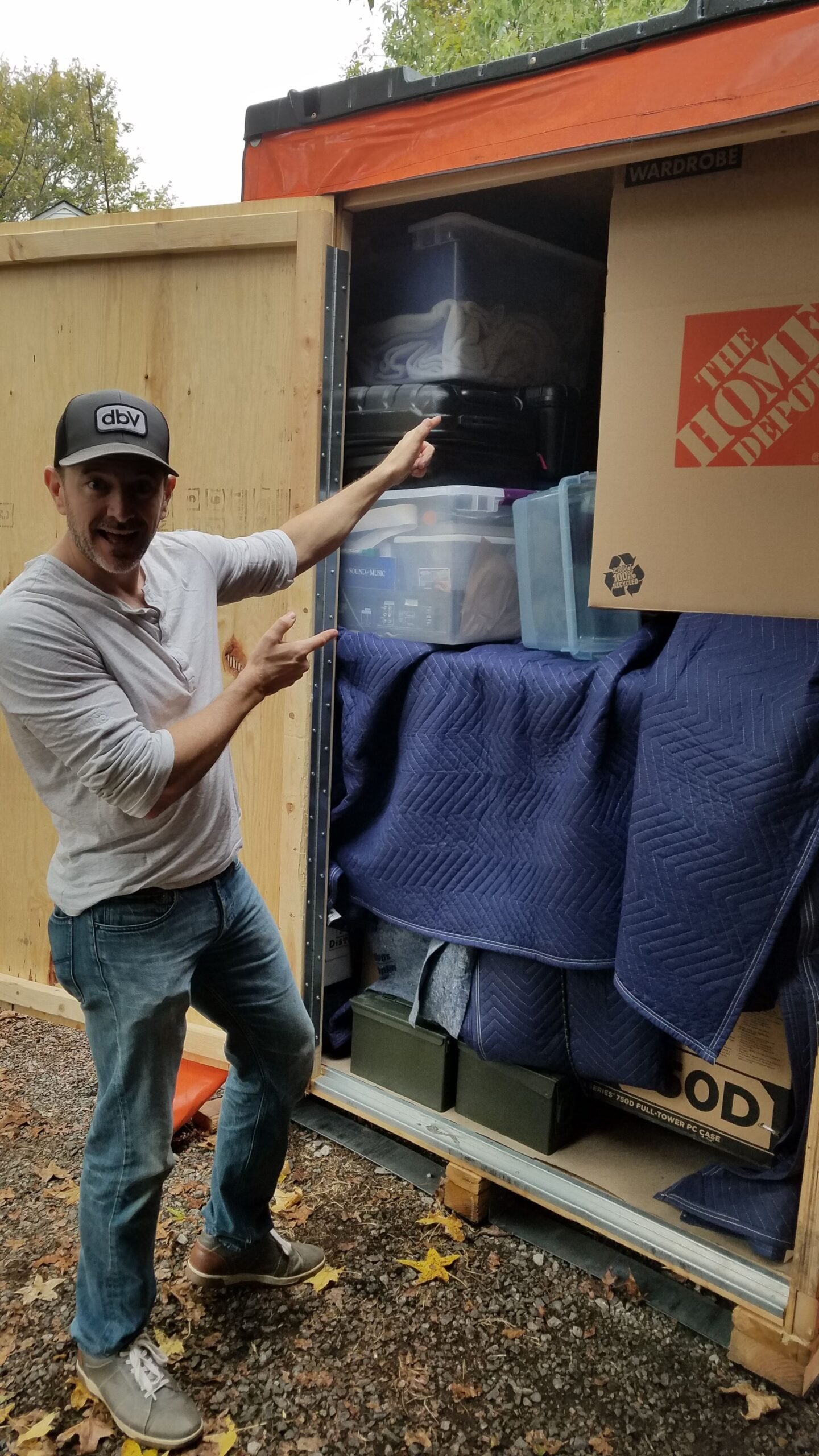 Spending the extra money on the container meant we didn't have to worry about pulling a trailer everywhere and worry whether or not the trailer would be safe. It actually made our next 14 days of traveling super convenient. We would definitely recommend this as an option for anyone moving a long distance.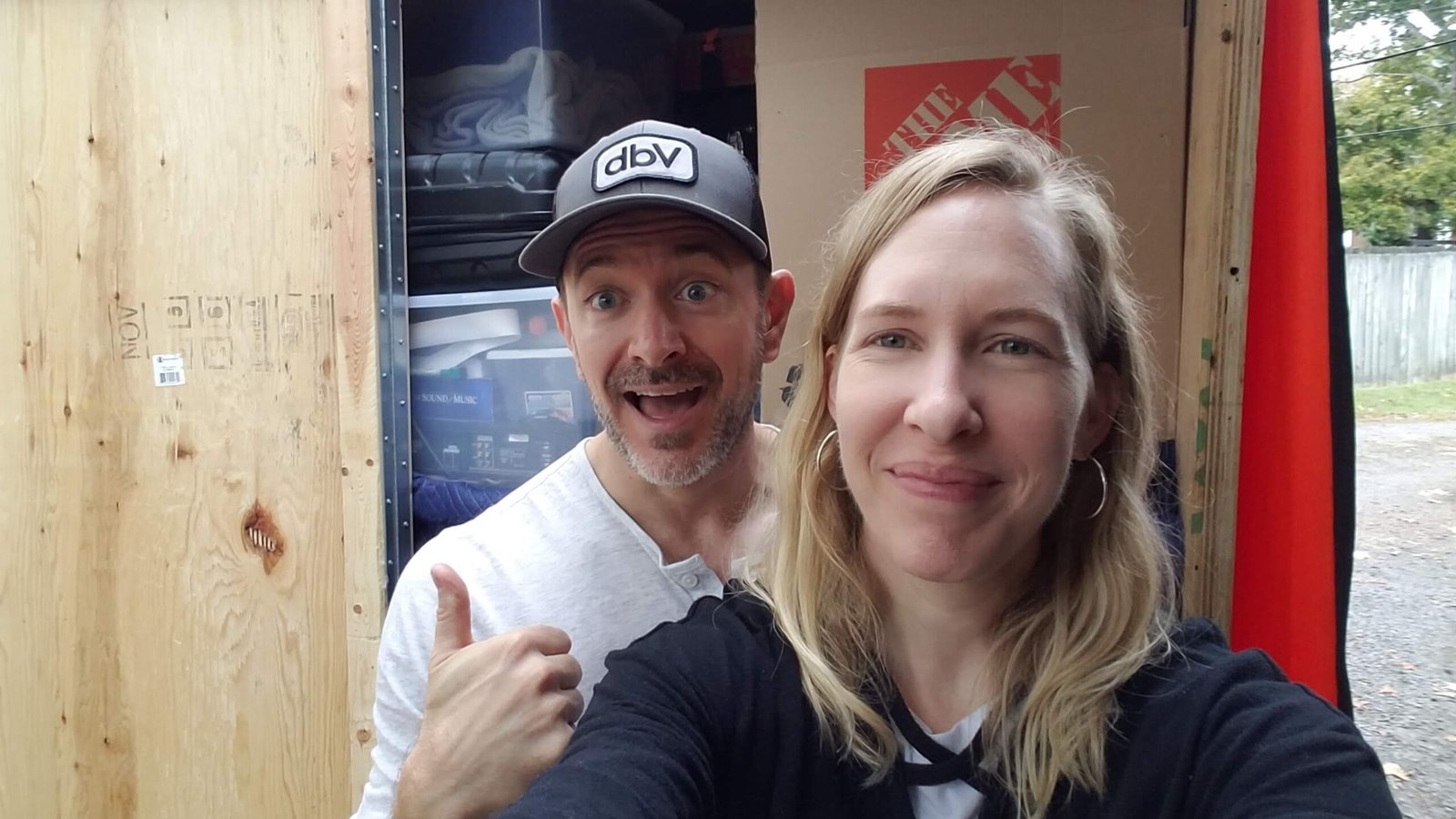 You can check out this article where I go into further detail on the costs and differences of shipping vs self driving.
Would you sell it all to travel?
Let us know in the comments