One Week in Maui, What To Do, See and Eat
After visiting the Island of Hawaii in 2012 (you can read more here and here) we were hooked. The Hawaiian Islands are magical and we couldn't wait for our chance to explore another one!
We decided the "Valley Isle" otherwise known as Maui would be our next stop. It's the 2nd largest Hawaiian island and has been voted "Best Island in the U.S." by Condé Nast Traveler for more than 20 years.
Getting There
Since we were going with Joel's parents we flew from Seattle directly to Maui Kahului Airport (OGG). It's about a 6 hour plane ride depending on where you're flying from on the west coast of the United States. From there we picked up the rental car and drove about 50 minutes to our hotel located on the West Shore of Maui, Kaanapali Beach. Remember its an island so speed limits are low and it takes longer to get places. But hey, your on vacation so enjoy the ride and the views!
TIP: Getting to Hawaii is even easier and cheaper now. Southwest started flying to Hawaii in 2019 so check out fares from LAX, SAN and Oakland and San Jose!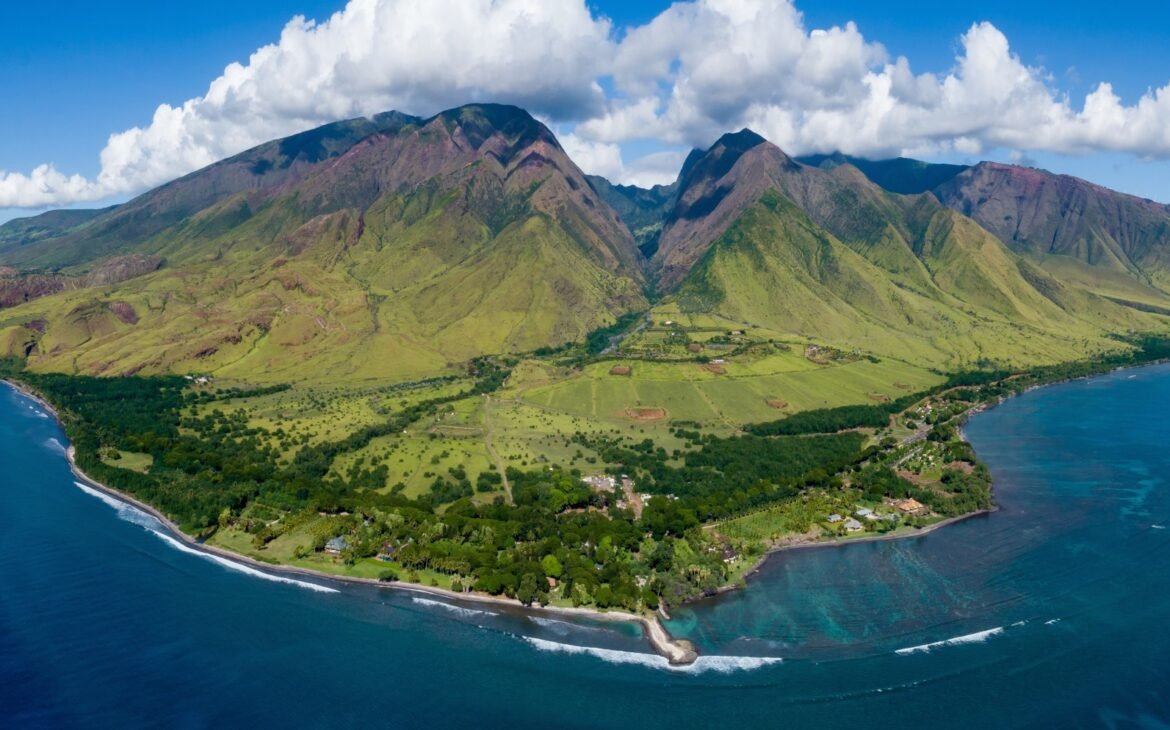 Maui, Hawaii
This island itself is approximately 48 miles long and 26 miles wide. Even though this sounds small compared to the United States mainland the diversity of things to see and do will keep you busy. Summer temperatures average about 78 degrees while winter months are a little cooler, averaging 71. With 30 miles of beaches and ocean temperatures staying in the 80's year round there really is no bad time to visit!
Kaanapali Beach
3 miles of beautiful sandy beach stretch out along the West Shore of Maui and make up Kaanapali Beach. The hotel we stayed at, Kaanapali Beach Club is located right along the ocean and we were excited to have the Hawaii experience. Waking up every morning and looking out at the water from our balcony! This was a great location for us, we could walk to multiple restaurants, a supermarket, and Hoopiilani Food Truck Park is just steps away from the hotel located along Lower Honoapiilani Rd. 
TIP: If you have a limited food budget check out the food trucks, they're usually cheaper and just as tasty as dining in a restaurant.
Accomodations
There's multiple hotels, condos and vacation rentals to choose from in Kaanapali. This is a very popular tourist spot so accommodations can fill up quickly and be pretty expensive. Expect to pay anywhere from $200 – $400 a night for a room and in high season $300 – $500. We went the first two weeks of November and found prices to be in the $200 range. 
What To Do?
With so much diversity on Maui it's easy to want to do and see all the things! You can go hike through lava fields, walk through a rainforest, take a sunset cruise and visit a volcano, just to name a few. We would suggest picking maybe 2-3 adventures for a one week stay. That way you can relax at the beach, get some pool time in, and also see some of the island.
Explore Your Area
Our first two days we chose to explore Kaanapali and Lahaina. After a morning at the pool we visited Whaler's Village in Kaanapali, a beachside outdoor shopping mall. We strolled around all afternoon and ended with a lovely sunset dinner at Leilani's.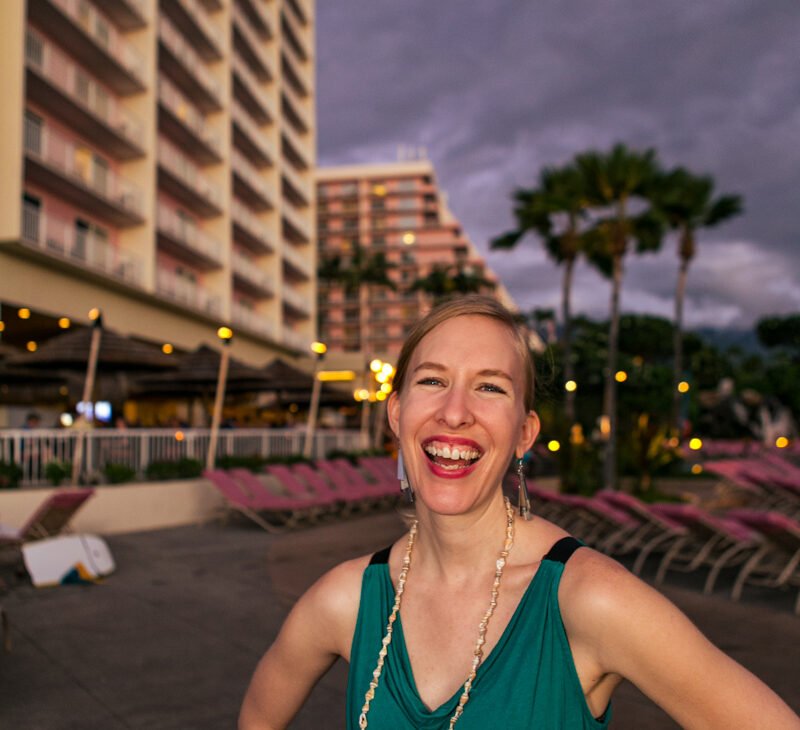 TIP: Make reservations for dinner outside on the beach at least once. It might be a little bit more expensive but it's totally worth it. Who doesn't love a romantic sunset meal?!
The next day was spent seeing Lahaina. This is much busier than Kaanapali with lots of shopping, restaurant options and a boardwalk that runs along the water. It's a great place for people watching and we popped up to a second floor restaurant The Dirty Monkey to enjoy a happy hour and rest our feet.
Sunset Sail from the Beach
While planning this trip we knew for sure we wanted to do a sunset sail. After reading multiple reviews on TripAdvisor we decided to book through Tom Barefoot's Tours. This is where we found the best prices for the sail we wanted to do. It was 2 hours long and included appetizers and an open bar. We sailed on a catamaran and boarded it right off the beach! This was definitely one of the highlights of our trip!
If you want to book the same sunset sail we did here is the link! Original Sunset Sail-Teralani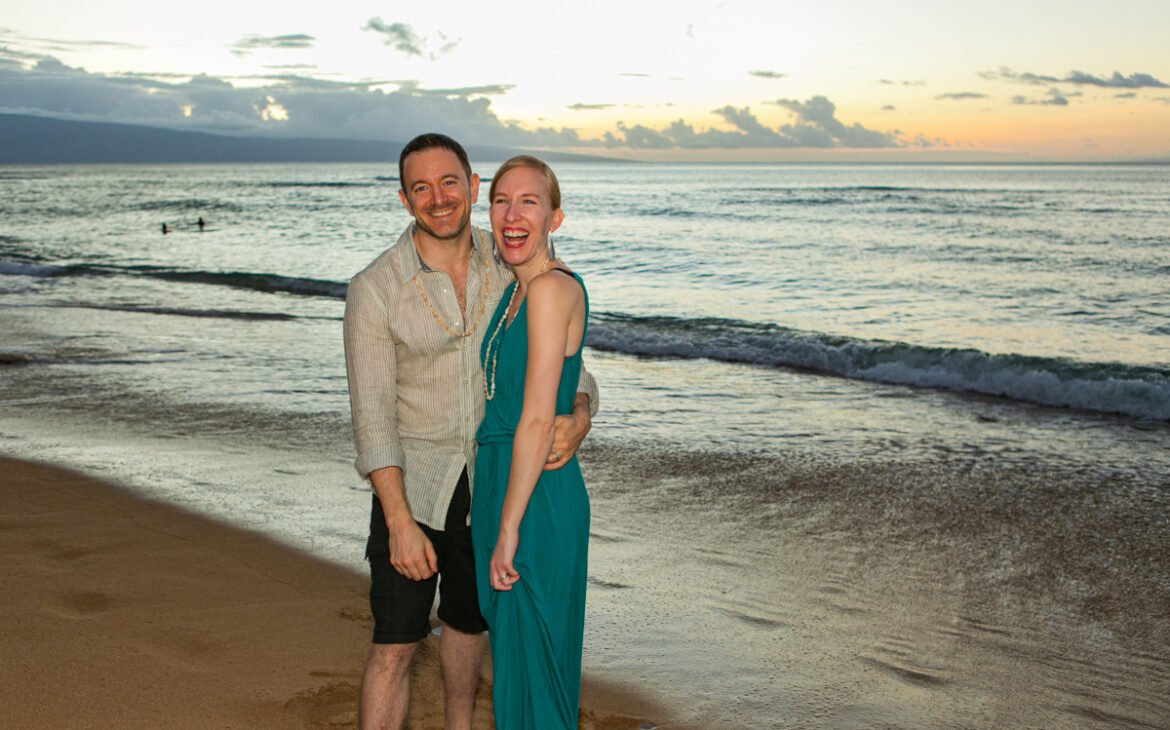 Driving Day: Maui's North Shore
We realized we wouldn't be able to see all of Maui in just one short week so we decided to spend one day driving to see the landscape of the North Shore. We drove from the north end of Kaanapali along the Kahekili Highway to Kahakuloa Head. The scenery is stunning and for most of the drive it's a two lane highway.
Be aware, once you pass Waihali Gulch the highway becomes a one lane road and it's actually pretty scary. We do not recommend taking a large car through this area, we witnessed multiple people in SUVs drive down this road and literally stop because they were scared to go any further. The road gets so narrow that only one car can pass. There are just the tiniest of pull outs that you have to back up to the last one so the downhill cars can get past you, since they have the right of way.
We made it to the lookout point to see Kahakuloa Head but decided to head back because of the driving conditions. On the way back Joel actually had to get out of the car and marshal the traffic through so we could drive back to the 2 lane road! I wish we had taken pictures of him wrangling all of the cars.
Beach Day!
Mākena State Park was the beach we picked for our big day out and one of Maui's most well known. There are great beaches closer to where we were staying in Kaanapali but we wanted to explore more of the island so we made it a mini road trip to the southwestern corner of the island.
It's about an hour south from Kaanapali so we loaded up the car headed and out about mid-morning. On our way down we stopped at Jazzy's Kitchen Mexican Foodtruck on Makena Rd. for lunch which was a nice surprise since we had forgotten to pack food.
There's actually two beaches in this area, Little Beach (**Clothing Optional**) and Makena Beach or Big Beach. Since we were there with Joel's parents we opted for Makena Beach. 🙂
Makena Beach is huge with beautiful blue water and lots of coarse sand. There is an undertow and the shore breaks can be strong so keep that in mind if you play in the Pacific ocean. Joel and I were pulled/knocked down twice by the waves which took us by surprise and knocked Joel's sunglasses off to never be found again! The sea takes what it wants! Easy parking, picnic tables, and restrooms make this beach the perfect spot to spend the whole day.
Performance Sail along the Pali Coast
Maalaea Harbor was the destination for our performance sail and snorkel. We chose Paragon Sailing Charters so this time we could actually get some sailing in instead of just being under motor like most cruises. Joel is a sailor and was super excited for this "High Performance Sail" on another catamaran. The charter included a 3 hour sail along the Pali Coast, snorkeling the Coral Gardens area, snacks, desserts and beverages.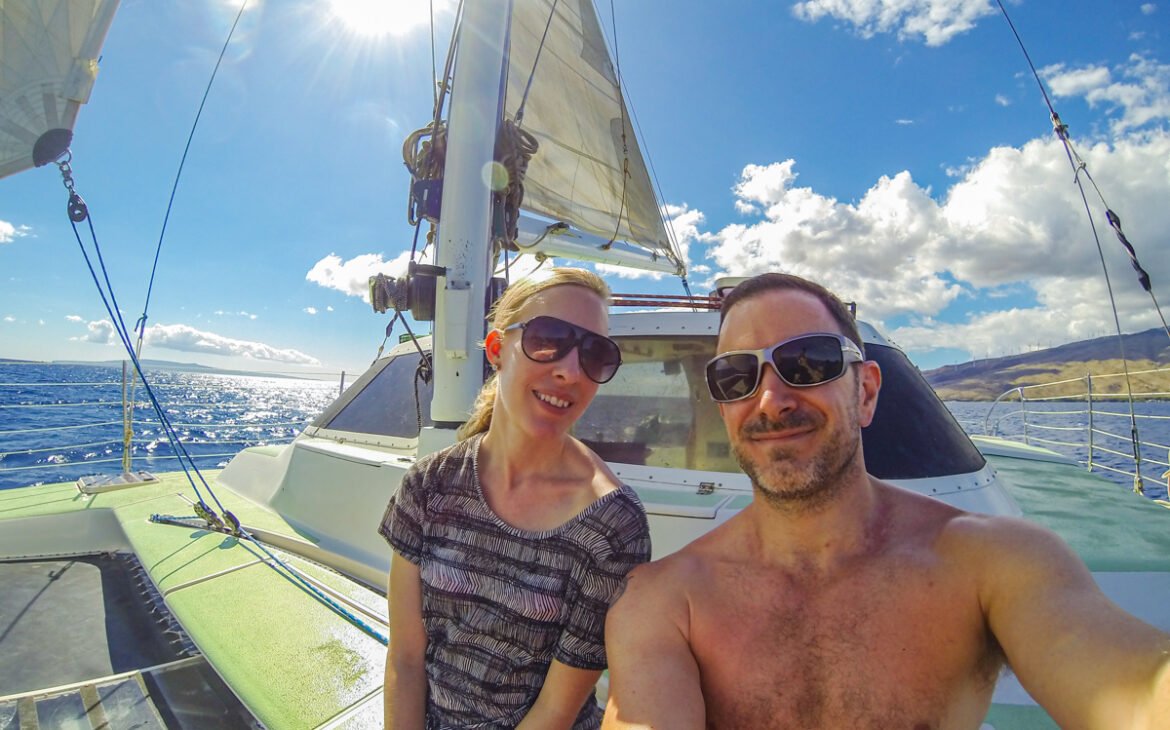 We both agreed that this was definitely the highlight of our trip. The crew was great, we had gorgeous weather and we actually got to sail! Plus we got to see "Honu" green sea turtles swimming under the boat and amongst the coral on our snorkel.
Wailea
After our fun afternoon out we made our way down to Wailea. This part of Maui is known for its luxury hotels, five crescent shaped beaches, golf courses and 1,500 acres of land. We visited The Shops at Wailea and then made our way down to Wailea Beach and Polo Beach.
Just to give you perspective, this area is 3-times the size of Waikiki so there's plenty to do. Try snorkeling at Ahihi-Kinau Natural Area Reserve or hike around La Perouse Bay. There's plenty of dining options here too but it's definitely on the pricier side.
We're so glad we came to Maui, it's a really lovely island and we hope we can visit again. Our only regret is we didn't get the chance to see a Haleakala Sunrise. We will definitely make this happen on our next trip!
Would you sell it all to travel?
Let us know in the comments