12 Practical Travel Essentials for Long Trips in 2023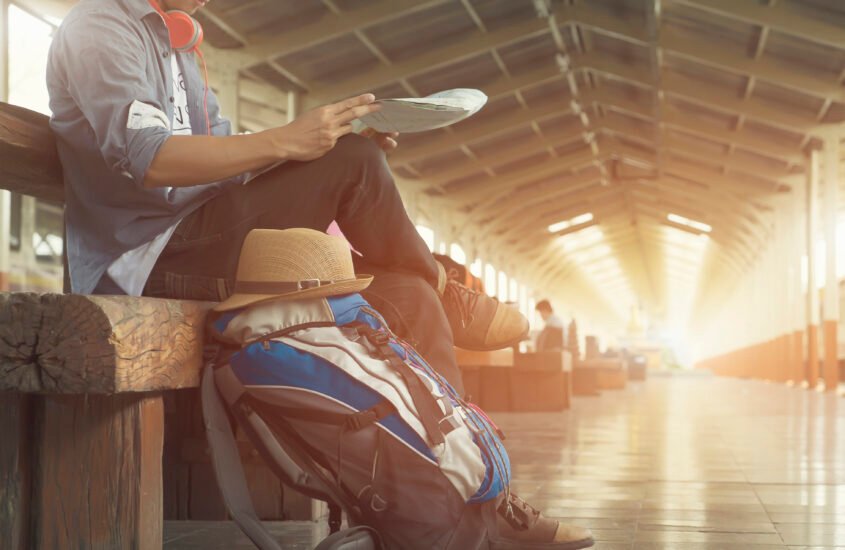 We've made a lot of packing mistakes the last couple of years and put together this list of practical travel essentials from what we learned by traveling full time. This list is great for Digital Nomads, location independent workers or anyone going on a long trip.
For the last 3 years we've been traveling as digital nomads around the United States and parts of Europe. We've taken two long road trips across America and a four month trip to Bulgaria, Slovakia and Czech Republic.
Affiliate disclosure: As an Amazon Associate we earn from qualifying purchases. Some of the links may be affiliate links and if you purchase something using one of those links we may receive a small referral commission at no additional cost to you for any sign ups or purchases you may make.
Packing Cubes
Packing cubes are actually pretty new to us. We never used cubes before and now I don't know how we ever kept things organized without them! Not only do packing cubes help with organizing they also also compress clothes so you can pack more in your suitcase.
We opted for a set from Tripped Travel Gear called Compression Packing Cubes for Travel- Packing Cubes and Travel Organizers. The company was created by fellow travelers and YouTubers. We've had these for a year and so far no complaints. The fabric has held up along with the zippers.
BONUS: This set comes with a laundry bag and shoe bag.
Purchase your own set of travel packing cubes:
6 Set of Various Colored Packing Cubes in 4 Sizes (Extra Large, Large, Medium, Small), Veken Packing Cubes
BAGAIL 8 Set Packing Cubes Luggage Packing Organizers for Travel Accessories
Travel Headphones/Earbuds
On every digital nomads or long term travelers essentials list is a good set of headphones. Headphones are great for listening to music, podcasts, zoom calls and even blocking out noise. The big noise canceling ones Joel edits with also take up some extra space.
Joel travels with Sennheiser Professional HD 280 PRO Over-Ear Monitoring Headphones which he uses while editing videos for our YouTube channel. Those may be a bit overkill for most travelers as they are a bit bulkier and have a cord.
If you're looking for something smaller try earbuds. Michelle picked up the COMISO Wireless Earbuds on Amazon and so far they're working great. These earbuds hook over your ear so you won't be as likely to lose them or risk falling out of your ear.
Travel Blanket
We used to carry those bulky travel neck pillows but not anymore. We found them not practical for long term travel. They take up too much space and they're not easy to clean.
A travel blanket can easily roll up and stick under your neck or if you get cold like Michelle does, use it over your legs and feet to keep warm. Just throw it in the wash with your clothes when it needs to be cleaned!
Purchase your own travel blankets.
Litume Travel Blanket Lightweight and Breathable, 67 x 48 Soft Airplane Blanket for Travelers
PGI Traders Soft Travel Blanket with Bag
Or you can use a Fast drying towel as blanket too!
Rainleaf Microfiber Towel Perfect Travel & Sports & Beach Towel. Fast Drying
Lifestraw Water Bottle
A good travel water bottle is something we haven't purchased yet but decided we definitely need after our extended trip in Europe. We hate having to purchase water in plastic bottles even though we reuse them multiple times. Our motto is to always try and minimize plastic waste.
Joel already has the LifeStraw Personal Water Filter from his multiple camping trips in Tennessee and Washington State. This is a great option for bottleless drinking on hikes near water sources.
Water quality is another reason we use a water filter. Not all travel destinations have the best water quality and it helps to ensure clean water no matter where we are. They also are fantastic for day hikes in the mountains so you don't have to be weighted down by carrying extra water.
Going forward we will be using the LifeStraw Go Water Filter 22 oz Bottle with 2-Stage Integrated Filter Straw for Hiking, Backpacking, and Travel.
PacSafe Day Pack
So far the Citysafe CX Anti-Theft 8L Backpack Petite has been one of Michelle's favorite travel purchases! Pacsafe is a well known travel brand used by a lot of digital nomads and full time travelers. You can find multiple reviews of their products on YouTube.
What makes Citysafe backpack a practical travel essential is the convenience of a backpack with great anti theft features. Anti theft features like the wire reinforced straps to prevent slashing from a knife, interlocking zippers, cables and security hooks to attach your bag to a fixture.
Michelle wore her bag almost everyday on our four month trip in Europe. The fabric is easy to clean, it's lightweight and looks chic with the gold buttons and zippers!
Purchase Your Own Travel Backpack or Day Pack
Backpack, Travel Backpack, School Backpack, 15.6 Inch Durable Business Anti Theft Laptop Backpack
PacSafe Vibe 25 Anti Theft Travel Pack Jet Black Casual Daypack, Jet Black
Hanging Toiletry Bag
A travel hanging toiletry bag is an absolute must, especially outside of North America where the bathrooms are quite a bit smaller. Most bathrooms will have some kind of heating element where you can hang your bag or a towel hook. A hanging bag also helps to keep your toiletries organized especially if you have small items, so you're not constantly digging through a suitcase.
Purchase your own Hanging Travel Toiletry Bag
Elviros Toiletry Bag Hanging Travel Organizer for Men and Women, 3 in 1 Multifunctional
Toiletry Bag Kit Set: Hanging Travel Toiletry Bag + 311 TSA Cosmetic Liquid Bag + Ultralight Accessory Organizer Pouch
Women's Comfortable Travel Shoes
This one is for the ladies. Perhaps the most practical travel essential of them all! It has definitely been a journey trying to find comfortable shoes, especially for walking around Europe and navigating slippery cobblestone streets and sidewalks. Everyone obviously has different needs and varying foot sizes but the Cobb Hill brand is a standout.
Michelle has been looking for boots with a low heel for the past year and half and finally found the Cobb Hill Women's Crosbie Gore Boot Ankle. The heel measures around 1 inch and it's nicely cushioned on the inside. This style of ankle boot goes great with skinny jeans, the trendy wide leg pant, or a dress.
If you're looking for sandals for the warmer months we would highly recommend the Naot Footwear Women's Dorith Sandal. Michelle bought a pair of these sandals in 2017 for our trip to the South of France and has been wearing them ever since. After 5 years they're starting to show some wear so she will be buying replacements!
Travel Journal
We feel travel journals are essential for digital nomads. Even though we live with smart phones that fit in our back pocket we've found as digital nomads we still reach for a travel journal. There's something about having a physical journal in your hand to take notes, reflect on a day of sightseeing or help keep you on task. In our digital world it's important to still have something analog and fungible.
Purchase your own Travel Journal
Travel Journal by Duncan & Stone – Sage Green | Travel Planner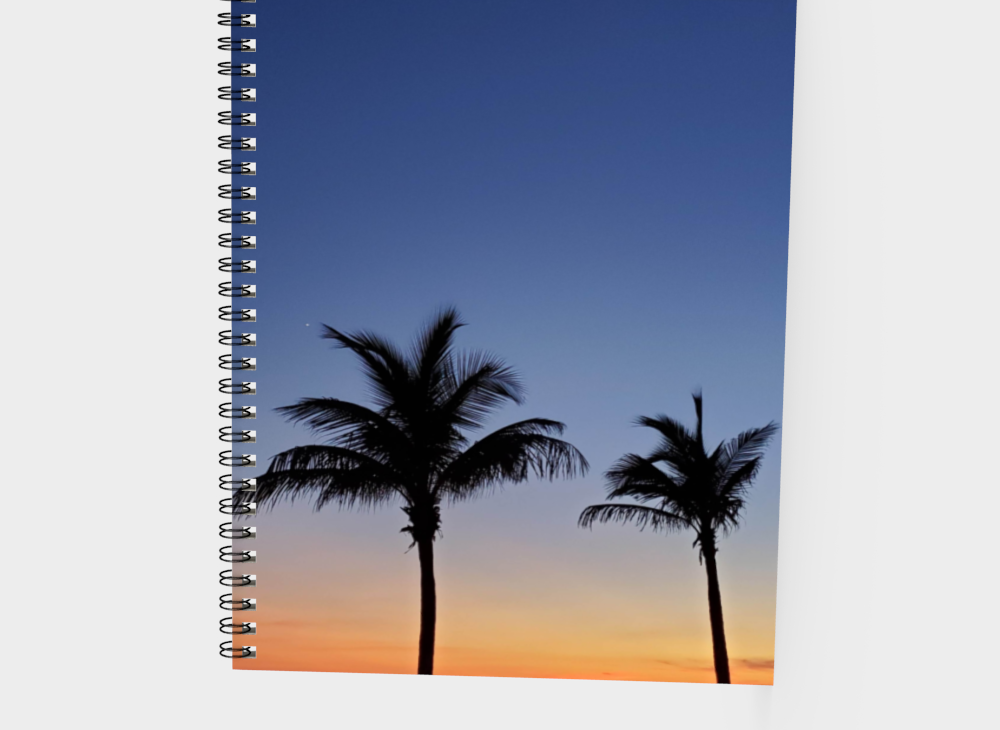 Laundry Sheets
We know this seems like such a small trivial thing but finding small single use laundry packets while we were in Europe ended up being a problem. Our last month in Europe we ended up moving to 3 different cities and it just wasn't practical lugging a large bottle of detergent around with us.
Once we made it back to the United States we researched laundry sheets and ordered Sheets Laundry Club – up to 100 Loads – 50 Sheets. The best part is no plastic jug, no liquid and they are super lightweight. They are way more friendly to the environment as they also reduce plastic waste. These will definitely come in handy on our next trip overseas. 
Here are a few more great laundry sheet options:
Earth Breeze Laundry Detergent Sheets – Fresh Scent
Tru Earth Eco-friendly, Biodegradable, Zero Waste, Cruelty-Free Laundry Detergent Sheets
Earplugs And Sleeping Mask
Earplugs and a sleeping mask are an essential part of our travel kit. They are lightweight and easy to pack and come in handy on a travel day. You will wish you had them to block out city noises or when you don't have black out curtains. Joel uses both of these religiously to get a good night's sleep!
Purchase Earplugs and a Sleeping Mask
Sleep Mask | Eye Mask for Sleeping Men/Women Better Than Silk Our Luxury Blackout Contoured Eye Masks are Comfortable
Whaline 2 Pcs Silk Sleep Eye Cover with Ear Plugs and Elastic Strap, Soft and Smooth Eye Cover for Men & Women Night Sleeping, Travel, Nap
VPN
We won't wax poetic about all of the virtues of using a VPN (virtual Private Network) while traveling but we feel this is an essential tool especially for long trips. We use our VPN as a extra layer of protection for our financial transactions while traveling. VPN's are also great for unlocking geolocated websites and services like our favorite streaming services while abroad.
We have used Surfshark as our VPN for the last year during our travels around the United States and in Europe. The connection speeds have been really fast and we especially like the no boarders (circumventing geo lock) and the no logs features. Surfshark has over 3200 servers in over 100 countries, we means we can connect all around the world and you can't beat the price! We definitely recommend Surfshark.
Travel Power Adapter
No travel kit is complete without some form of a power adapters. We carry two types of power adapters with us on our travels. The first is World travel Adapter Kit by Ceptics which has two outlets and even USB ports. It comes with easy to swap out plugs for each destination on your list. We prefer to just bring the plugs we need for each region we plan on visiting to help reduce our weight.
As an alternative we also purchase multiple plug adapters that your U.S. style plug easily inserts into converting it to the local outlet. This is great for any devices that are already dual voltage. It also cuts down significantly on weight, at only an ounce or less for each plug. They are also small and easier to pack into a nook or just throw into your laptop bag or carry-on.
More Travel Power adapter options to Purchase:
Travel Power Strip with USB Ports, NTONPOWER 4 Outlets 3 USB With 4FT Wrapped Short Extension Cord Flat Plug, USB Portable Desktop Charging Station, Compact for Travel Hotel Cruise, Home Office, White
ALLWEI International Travel Adapter 220V to 110V Step Down Power Voltage Converter for Hair Straightener/Curling Iron
BESTEK Universal Travel Adapter 100-220V to 110V Voltage Converter 250W with 6A 4-Port USB Charging 3 AC Sockets
Bonus Tip: Secure Online Cloud Service
A secure online cloud storage is absolutely essential for all travelers, especially digital nomads. We believe its the perfect solution for storing digital copies of your most important travel documents like:
Passport
Drivers license
itineraries
reservations
Printable sized passport photos for visas
Visas
Credit cards
passwords
emergency information
Sometimes things get lost or even worse stolen. You want to have your most important documents accessible so you can get replacements ASAP. Here are a couple of options that also come with apps for your smartphone too.
Google Drive
---
Using our affiliate links (hotels.com, expedia.com, VRBO, Hertz, Chase Sapphire Prefered, Viator, etc.) supports great content on wanderinghartz.com and our Youtube channel.
None of the affiliate links cost you anything or increase the price you pay, and we may earn a small referral commission.
Or if you're feeling generous you can buy us a much appreciated glass of wine (or whiskey)!
Cheers,
Happy Wandering!
Joel and Michelle