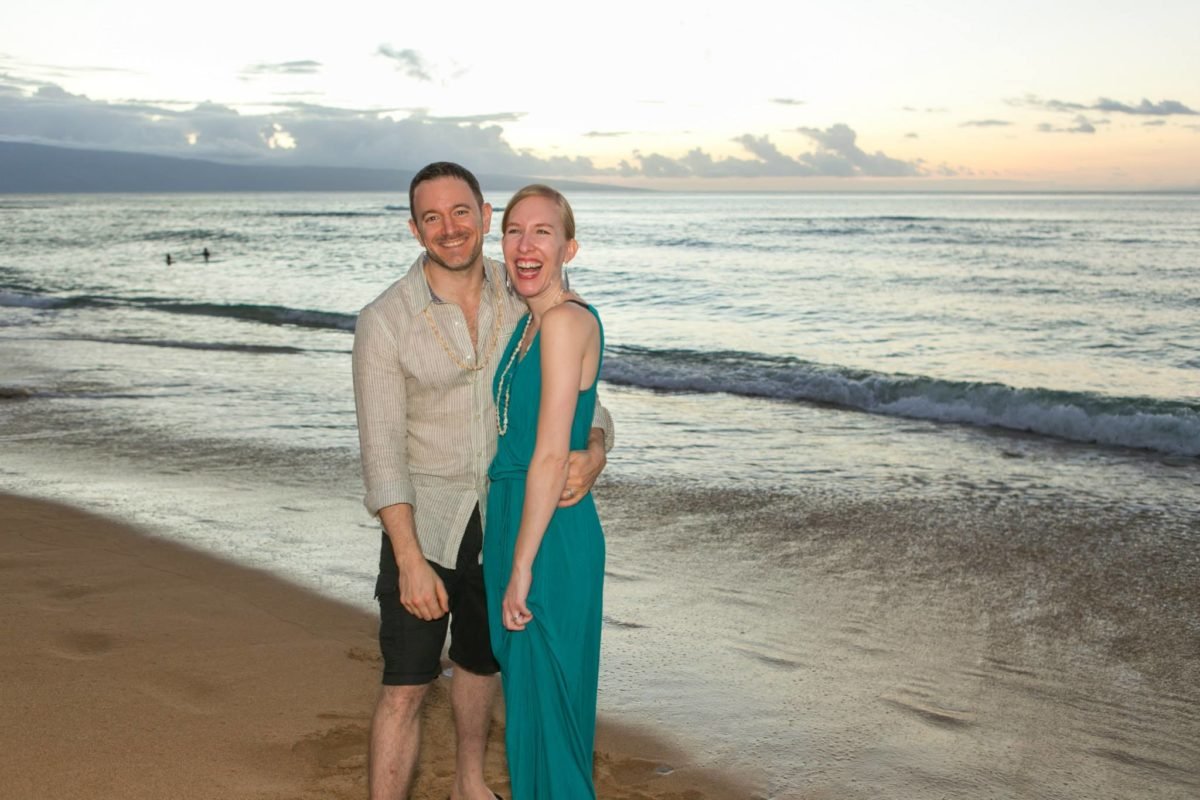 We're Joel and Michelle Hartz aka the Wandering Hartz
Welcome to our life on the road, errr… air/boat or any other mode of transportation out there! We're digital nomads currently traveling the world seeking new experiences, adventures, and satisfying our curiosity and wanderlust.
HOW DID THIS HAPPEN?
Travel has been a shared love ours since we before we even met. Both of us have some of our fondest memories from family vacations in our youth. Michelle even moved to Ireland for a summer in her early 20's and Joel had driven across the U.S. and visited 16 states prior to enlisting in the Air Force. When we both met Michelle was actually a travel agent!
Fast forward 11 years of saving and frugality so we could travel to places like Austria, France, Ireland, Czech Republic, and Hawaii. Then came 2019. 
2019 saw a lot of changes, personally and professionally for us both.
Michelle unexpectedly lost her marketing job in commercial real estate and found herself quickly transitioning into self-employment. 
Joel's work as a film and video producer meant that his "office" was his laptop and his smart phone. His focus had shifted to him producing more film projects with a travel component, taking him to different parts of the United States and beyond.
With both of us now working from home, we made some more changes like converting our guest room of our home of 12 years into an office for Michelle. We quickly had the realization that this was going to be our new normal, the both of us working from our laptops and phones. It became quite evident we didn't need to stay locked down in one location any longer.
After a lot of discussions, questions, research, and evaluating our financial situation from every angle, we made the decision to sell our house, nearly everything we own and set out living a more minimalist nomadic lifestyle
HOW WE TRAVEL AND WHY
During the majority of our previous travels, whether for work or pleasure, we never seem to have enough time to enjoy the location. Considering the time and effort it takes to get there we always have to leave just as we begin to settle into the rhythm of a new place. 
As a result, we like to slow travel which means when we go to a new location we stay for awhile. Our goal is to stay for at least 2 months or longer, that way we can get acquainted with the local culture, meet new friends and explore the area. We also travel because we like it, plain and simple. We don't have any grandiose ideas that we're going to change the world or anything but maybe, (hopefully) inspire others to think a little bit differently about how to live, that's it.
Our hope is to learn more about ourselves along the way, meet new people, find beauty in our differences and similarities and ultimately become better citizens of the world. 
Oh, and to have a bit of fun along the way!
SO WHAT'S NEXT? STAY TUNED! 
If you want to follow along on our journey you can subscribe by email for monthly updates, reach out to us on Instagram, join our Facebook group or just send us a note. We really do love to hear from you and want to connect with as many people as possible. So follow along with us and maybe we will see you on the road!