A €230 Affordable Digital Nomad Coliving Apartment in Bansko, Bulgaria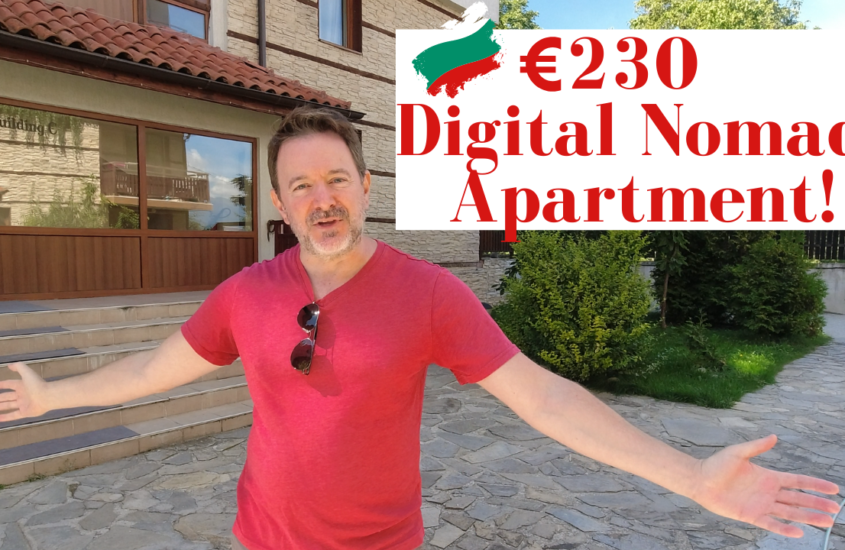 Four Leaf Clover, a Coliving and Coworking apartment complex on the edge of town in Bansko, Bulgaria was our home for the summer of 2022. It turns out Four Leaf Clover is a very popular place for digital nomads, expats, and travelers. Which made it easy for us to get settled into daily life in Bansko.
At the base of the Pirin Mountians
Bansko is a small town and you can walk pretty much everywhere. Getting from one side of town to the other will take about 20-30 minutes depending on how fast you walk. Four Leaf Clover is located on the west side of town surrounded by farms with lovely views of the Pirin Mountains.
It took us about 10 minutes to walk to the grocery store, 20 minutes to walk uphill to the gondola area and about 15 minutes to the town square in Bansko. The walking for us is one way we like to get our exercise in and sort of meditative.
If you're not much for walking there are several places to rent bikes or scooter's in town too. Or you can grab a taxi for about 10 lev ($5) each way.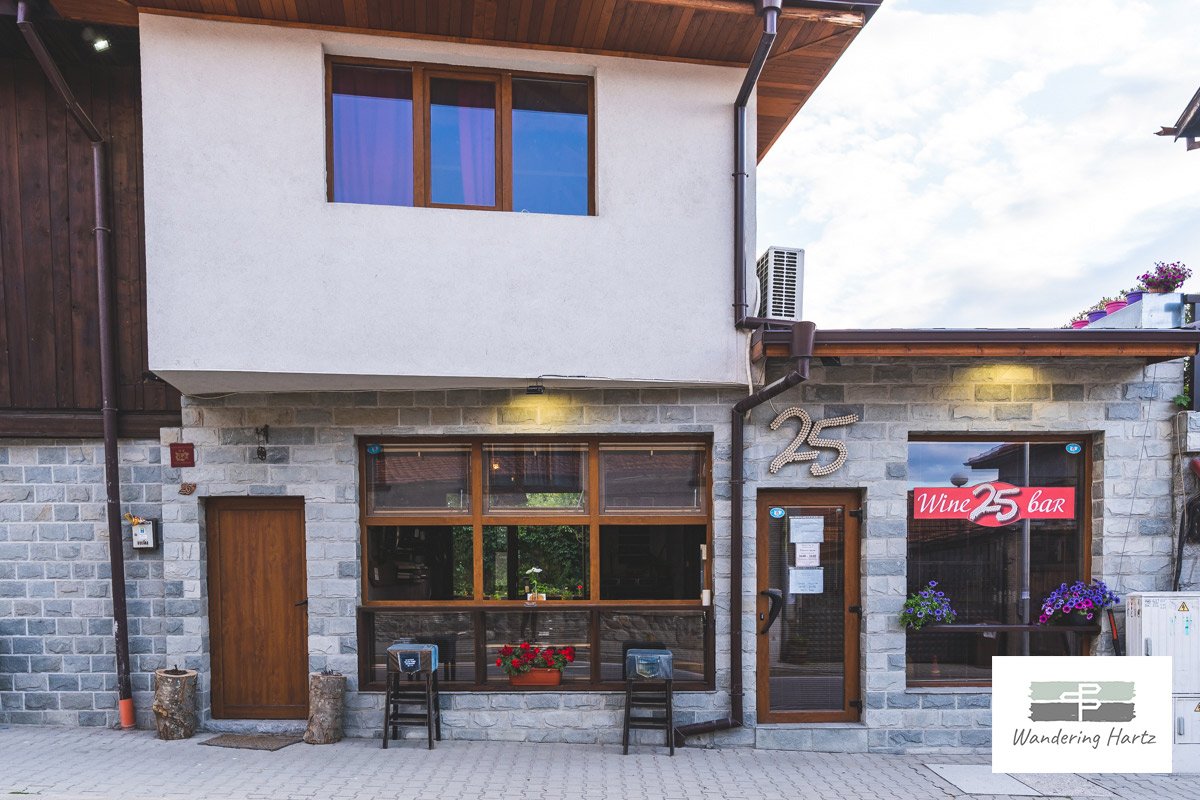 Multiple restaurants and our favorite wine bar (Wine 25) are all within a 10-15 minute walk from Four Leaf Clover.
Our $230 a Month Studio Plus Apartment at Four Leaf Clover
We decided to go with a studio plus apartment, it was modest but fit our needs with a small kitchenette, bathroom, clothes washer and a large balcony. It cost us about $230 or 230 Euro during our stay in the summer.
We definitely benefited from a strong U.S. dollar.
Our apartment was on the south side of the complex which gave us a great view of the Pirin mountains.
A few times a week a shepard would bring his goats and sheep to graze right below our balcony in the empty field. We loved watching them and hearing their bells ring as they happily munched on grass.
Cows would also come and hang out in the field, a lot of times we would hear them at night roaming around or in the early morning. This all added to the charm of staying at Four Leaf Clover and we really enjoyed our time there.
The internet was pretty decent in our apartment at around 30/15 mbps with the exception of Jazz Fest week when the complex is busiest in the summer months. Our water and internet were included in our rent and we payed our electric separately which was minimal in the summer.
Read more about our cost of living in Bansko as Digital Nomads Here
Our Experience Staying at a CoLiving Community
Staying at Four Leaf Clover was a great experience made even better by the lovely and welcoming manager. She was a wealth of information about the town, the culture and the history of Bulgaria.
We were very happy with our accommodations and met some great people. Living in a community of other like minded people was a great way for us to make friends and develop relationships. Something we felt that had been lacking during our time traveling in the United States these last few years.
Casual community BBQ's were held about once a month. This gave us a chance to meet the other tenants staying at Four Leaf Clover. Both the full time expats and the digital nomads like ourselves who were calling Bansko home for a few weeks or months.
Outings such as going to a hot springs in the nearby town Eleshnitsa and Friday night karaoke at a local bar gave us something to look forward to every week. The manager Petia is always trying to make everyone comfortable and put together fun excursions.
We also participated in Yoga sessions held outside by the pool. It gave us a good excuse to get outside and breathe in the fresh mountain air and relax. Members of the community are encouraged to share a skill or guide others in a group event.
Four Leaf Clover Coworking
Four Leaf Clover also offers coworking for $50 per person (during the summer). The space is a bit smaller than some of the other coworking locations around town but it's convenient if you don't want to leave the apartment complex.
A small kitchen with a nice coffee/espresso machine is available to use along with extra computer monitors and large desks for working. The internet speeds are fast and they even have a projector and two skype rooms.
Read about our life as digital nomads living in Bansko for more details about the different coworking spaces.
Using our affiliate links (hotels.com, expedia.com, VRBO, Hertz, Chase Sapphire Prefered, Viator, etc.) supports great content on wanderinghartz.com and our Youtube channel.
None of the affiliate links cost you anything or increase the price you pay, and we may earn a small referral commission.
Or if you're feeling generous you can buy us a much appreciated glass of wine (or whiskey)!
Cheers,
Happy Wandering!
Joel and Michelle