How to Get to Bansko, Bulgaria From Sofia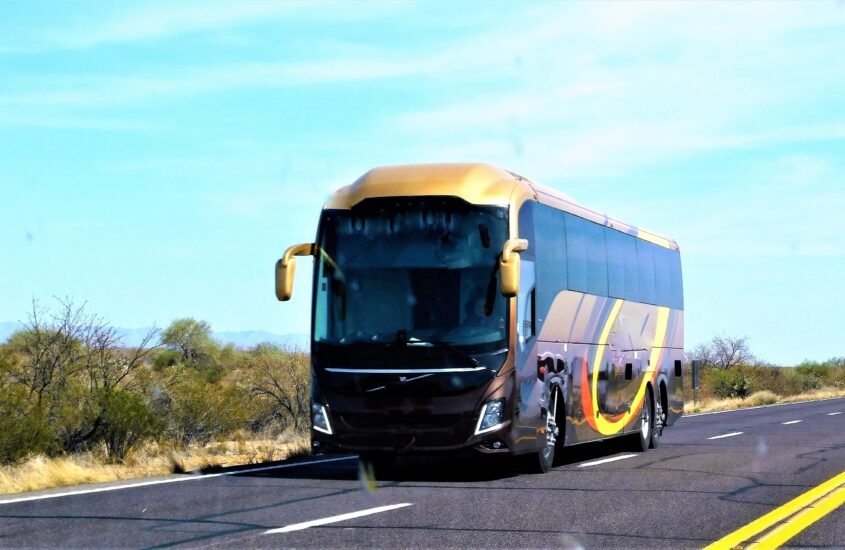 Whatever the reason you're headed to Bansko, Bulgaria: for the skiing, hiking, festivals, history or to enjoy a great work life balance as a nomad, this article will get you there.
Where do you fly to go to Bansko?
Traveling to one of our favorite towns nestled in the southwest of Bulgaria at the foot of the Pirin Mountains is easiest from Sofia, Bulgaria's capital city and home to the Sofia Airport (SOF). The international airport is served by airlines like Wizzair, Ryanair, Bulgaria Air and British Airways. If you're coming from the UK or the rest of Europe you can be there in less than 3 hours.
Find and Book Flights with Wayaway
How long is the transfer for Sofia to Bansko?
Expect the trip from Sofia to Bansko to take between 2.5 to a little over 3 hours depending on your preferred method. There are several options that will get you to Bansko from Sofia including bus, car rental, shuttle, private transfer, ride sharing and taxi. Lets us take a look at each of these options.
| | | | | |
| --- | --- | --- | --- | --- |
| | | | Pick up / Drop off options | |
| | | | | |
| | | | | |
| | | | | |
| | | | | |
| | | | | |
| | | | | |
Getting to Bansko, Bulgaria by Bus
Traveling by bus in Bulgaria is a good and inexpensive option. Buses are equipped with A/C and have fairly comfortable seats. You're generally allowed one piece of luggage and your carry on which is included in the ticket price. You can purchase additional luggage space at the window or sometimes when boarding the bus.
Note: Overhead bin space is much smaller than an airlines so you may have to check your hand luggage.
If you're going by bus to Bansko you will leave from the Central Bus Station in Sofia. The Central Bus Station is 13km from the airport and connected by the metro. Metro trains run from the airport every 10 minutes and it's 1,6 BGN or .80 cents so quite inexpensive! Taxis from the Sofia airport to the Central Bus Station will cost around 20 – 25 BNG or $10 – $12.60.
There are no Ubers or Lyfts available in Bulgaria, although we recommend using the TaxiMe app for taxi service in and around Sofia
The bus arrives at the Bus Station in Bansko which is at the North end of town (near old town). You can get a taxi from here to take you to your accommodations. Expect to pay about 10 BGN or $5.05 one way in town.
We opted to take a bus which we booked through 12go. Traveling by bus is the cheapest option and will run about $10 – $12 or 10 Euro per person. You can book bus tickets to Bansko online or direct from each bus operator at the bus station. If you book online, just print out your receipt and present it at the counter of your bus operator at the bus station to pick up your ticket.
Below are two of our favorite ways to book bus tickets to and from Bansko.
Renting a Car in Bulgaria
The most convenient and fastest way to get around Bulgaria and explore areas around Bansko would be to rent a car. If you're an American make sure to get your International Driving Permit. The International Driving Permit is a officially recognized translation of your valid drivers license.
You can acquire this by going to your local AAA. You will need to fill out paperwork and have 2 passport sized pictures printed out and pay $20. We forgot to do this before we set off for Europe so it was public transportation for us!
Driving in the Balkans and Bulgaria is definitely an experience. Locals drive fast and aggressive so stay focused on the road.
As with most European countries, roads can be narrow especially once you get off the highway. You also need to watch out for animals if you're driving through smaller towns. You will encounter cows, goats, sheep, dogs and cats.
Find a rental cars from sofia.
Check for Car Rental Deals with EconomyBookings.com
Check for Car Rental Deals with Rentalcars.com
Shuttles to and from Bansko from Sofia Bulgaria
Shuttles from Sofia to Bansko can provide greater flexibility for pick up and drop off points than buses. They can operate as small passenger vans up to 20 person shuttles. Luggage space may get tight and you may have the same issues with your hand luggage in the overhead compartments. Also be aware not all shuttle services operate year round.
Traventuria is a well known reputable company that many people use to book trips and tours. They offer multiple pick up locations in Sofia like the Sofia Airport and the Central Bus Station as well as the Bansko Bus station and the gondola in Bansko. Unfortunately they don't offer shuttle services year round. They provide seasonal routes mainly during ski season and Summer.
You can also Find Shuttles to Bansko Here with 12go. In addition to buses they also offer tickets on shuttles when in season.
Bansko Express Bansko Express is a simple and secure online booking service for return transfers between Sofia, Plovdiv, Thessaloniki Airports and the Bansko Ski Resort (including Razlog and Banya)
Want to earn up to 60,000 bonus points for travel? We use our Chase Sapphire Preferred card to earn points for all of our travels and you can to. Sign up and you will get 60,000 bonus points after spending $4,000 in the first three months your account is open.
Private Transfers to Bansko, Bulgaria
Another popular way to get to Bansko is by private transfer. Transfers to Bansko are a great option for family's or splitting the cost with others in your group. Like if you're planning a group ski trip or attending Nomadfest in Bansko. A private transfer can make things quick and easy. Although the cost may be not be suitable for solo travel.
Kiwitaxi – Offers a plethora of transfer options from Sofia to Bansko. You can choose from lots of different vehicle options including passenger vans or black car service, great for sharing rides or groups.
Get Transfer – This is another personal transfer option where you can choose the best offer from local drivers. There are no waiting fees and the cars are less than 5 years old.
Viator – Check for more Private transfer options on Viator.
Get Your Guide – Even more Private Transfer options.
Ride Sharing in Bulgaria
Another option if you want a private driver is to visit a Facebook Group for "ride sharing". This is essentially carpooling not an Uber, Lift or Bolt type service. You will need to do some searching on Facebook and apply to be a part of the groups.
We found a few local Bulgarian drivers offering their services in the Bansko Social groups and What's up Bansko groups on Facebook. You can also try to find a fellow Nomad or Winter Sports Enthusiasts looking to share a ride back to the airport. But this can be a challenge unless you're flexible with the time and day of travel.
How much is a Taxi from Sofia to Bansko?
You can expect to pay around $150-$200 for the trip from Sofia to Bansko.
Booking a taxi from Sofia should be your last resort! Bulgarian Taxi's are generally pretty crappy rides. It is wise to keep your expectations low like hoping for a smoke free ride too. This will also be your most expensive option to travel to Bansko from Sofia.
If you do use a taxi we definitely recommend the TaxiMe app. This taxi service offers the cleanest taxi's and helps with any language barrier. You can book your taxi via the app and know the cost beforehand. The app also allows you to pay by credit card or cash which is very convenient.
We used several taxis in Sofia from taxi stands at the airport and bus station. Then we found out about the TaxiMe app and it was hands down the BEST way to get a taxi.
Getting to Bansko, Bulgaria from Greece
Flying to Sofia is not the only way to get to Bansko. Flying to Thessaloniki Airport Makedonia (SKG) in Greece is another option to get to Bansko.
From there you can hop on a bus that will take you to Bansko via Blagoevgrad with buses running around 3 times per day. You would then take a final bus, taxi, car rental or the super slow train for the final leg to Bansko. The busses to Blagoevgrad take 3.5 to 4.5 hours. Not the quickest or most convenient route.
You can also book a private transfer or rideshare from some of the companies we already mentioned in this post. Ride times will vary but most will take around 4-5 hours to get to Bansko.
Wrap Up-How to Get to Bansko, Bulgaria
As you can see Bansko, Bulgaria is surprisingly easy to get to. Sofia, the capital of Bulgaria, has a great international airport with connections to all over Europe. Come to Bansko to hit the slopes in the winter or enjoy the festivals and hiking in the amazing summers.
Using our affiliate links (hotels.com, expedia.com, VRBO, Hertz, Chase Sapphire Prefered, Viator, etc.) supports great content on wanderinghartz.com and our Youtube channel.
None of the affiliate links cost you anything or increase the price you pay, and we may earn a small referral commission.
Or if you're feeling generous you can buy us a much appreciated glass of wine (or whiskey)!
Cheers,
Happy Wandering!
Joel and Michelle