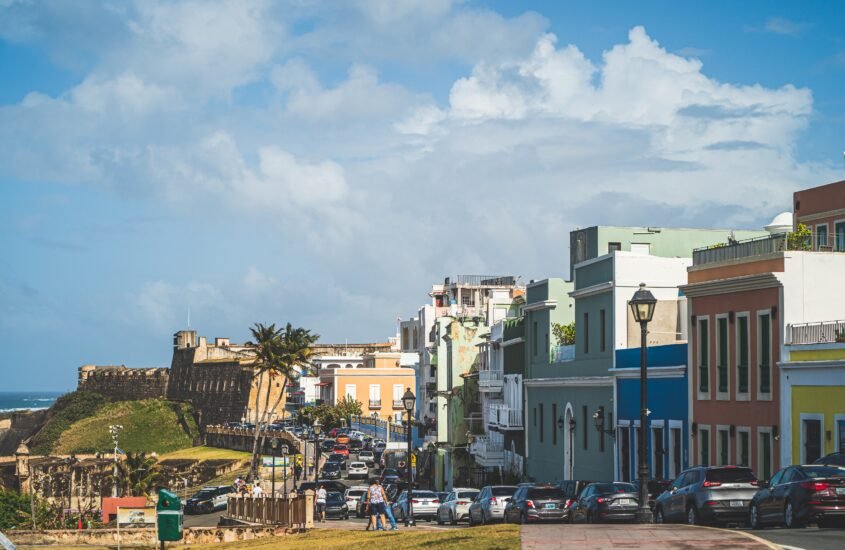 Puerto Rico Travel Guide 2022 – How to Get Around In Paradise
Getting around Puerto Rico
Updated August 2022
In this article we will cover what you need to know before you go, how to best get around in Puerto Rico.
Puerto Rico is a Paradise! Measuring in at approximately 100 miles long by 35 miles wide it is slightly smaller than Hawaii's big island. Although 100 miles x 35 miles doesn't sound that big, it takes a lot of time to get around. By car it would take you over 8 hours to circumnavigate the whole island without stopping to take in the breathtaking views or splash in the 80 degree water.
Do you need a car to get around Puerto Rico?
It depends on your plans. If you are staying at a resort or in the San Juan metro area then you do not need to rent a car to get around locally. There is a Metro transit system that includes Busses and the Tren Urbano (light rail) that is cheap to use. Additionally taxis and Ubers are plentiful in the Metro area.
If you are staying outside of the San Juan Metro area or planning to explore the island then you will need a car. There is no uber service outside of the Metro Area and taxis can be limited in smaller towns. A taxi ride from San Juan to Fajardo can run you $100 one way. Be sure to have cash on hand or ask your driver ahead of time if they take a credit card.
The one exception is that some excursions from tour operators may offer a shuttle service from certain hotels for a fee.
Are there Ubers and Lyft in Puerto Rico?
Uber and Lyft can be found in the San Juan Metro area and in Ponce but are extremely limited elsewhere on the island. During our time on the island we only found drivers in San Juan. You may find a rideshare that will drive you to your hotel from San Juan but do not expect to find one when returning to San Juan or anywhere else.
Intercity Buses and transportation
There is essentially no intercity transit except for Publico's which are passenger vans that drive city to city. These had not been in operation due to the social distancing restriction brought on by the pandemic. We have not been able to determine if they are running again as there is limited information.
Ferries
There are ferries that serve the islands of Culebra and Vieques but they are not terribly reliable and most rental car companies prohibit their rental cars off the main island. You can catch the ferry's at the terminal in Ceiba on the Eastern side of Puerto Rico.
Inter Air Transport in Puerto Rico
Air travel is also available inter island in Puerto Rico. Airlines like Cape Air, Vieques Air Link, Air Flamenco and JetBlue have service to Culebra and Vieques and other airports on the island.
Want to earn up to 60,000 bonus points for travel? We use our Chase Sapphire Preferred card to earn points for all of our travels and you can to. Sign up and you will get 60,000 bonus points after spending $4,000 in the first three months your account is open.
Driving in Puerto Rico
To drive a car or ride a scooter in Puerto Rico you will need a drivers license. Any U.S. issued driver's license can be used to rent and drive a car. It is also required that you have liability insurance.
The rules of the road are just like on the mainland United States. Drive on the right. Free right turns, unless posted otherwise. Seatbelts and helmets are to be worn. Slow down for school zones.
Renting a Car in Puerto Rico
Most major U.S. car rental companies like Hertz, Dollar, Fox, Enterprise, Budget and Alamo can be found on the island. San Juan has the largest number of cars for rent and also the best pricing. There are smaller car rental companies outside San Juan that generally cater to more adventure driving like 4×4's but also at a higher price.
Pre-pandemic you could generally rent a car from San Juan for about $20 a day before fees, taxes and tolls. Putting your weekly price just under $200. At the beginning of 2021 those costs jumped to almost 3x that at around $600 a week for an economy car. Now in 2022 car rental costs are still skyrocketing even higher! Expect to see prices of $600 – 1000 a week during high season December – April and July & August.
This is due to most major car rental companies selling off the bulk of their inventory in 2020. A result of dramatically less demand. As travel has been increasing again since the end of 2021 the available car inventories are still catching up with the rise in demand. Due to supply chain issues and subsequent inflation we can expect costs to stay elevated above pre-pandemic levels. 
What do you need to rent a car in Puerto Rico?
Renting a car in Puerto Rico is pretty easy if you're a U.S. citizen with a valid Driver's license. You will need to carry Liability insurance. Most major U.S. auto insurance providers cover you in all U.S. states, Territories (like Puerto Rico) as well as Canada and Mexico.
Be sure to verify this with your insurance company ahead of time. Although you may still need to provide proof of your liability insurance with a copy of your policy and or a letter from your Insurance company stating you are covered to drive and rent a car in Puerto Rico.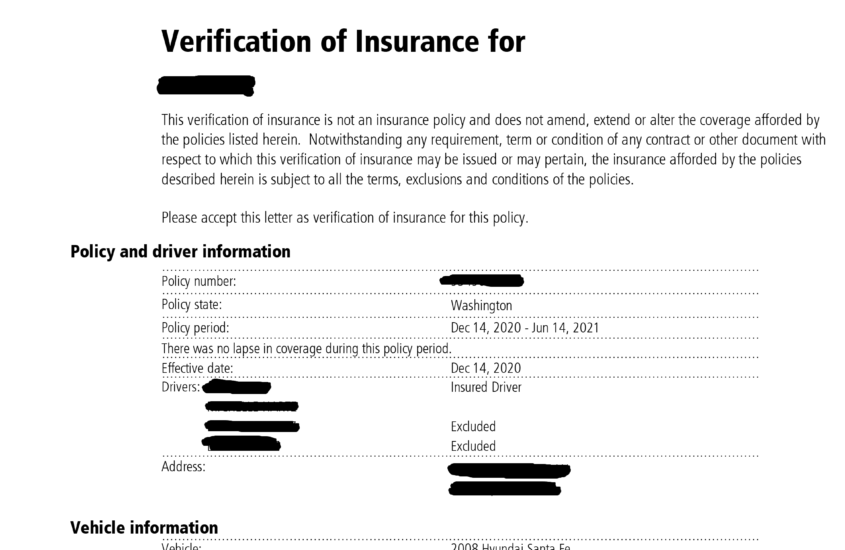 The car rental company will offer insurance against damage to the car called Collision damage waiver insurance (CDW), or Loss damage Waiver (LDW). Car rental companies will charge an additional fee for this coverage. This is optional and you may already be covered with your own personal auto insurance policy. Often the credit card you use to book and pay for the rental will include it.
This is why we use a good travel credit card. Like our Chase Sapphire Preferred Card and our Chase Southwest Premier Cards.
Double check this with your Credit card company ahead of time. You may even need a letter from your credit card company stating it offers CDW coverage. Either way you can expect a deposit of $100 – 500 to be placed on your card as a hold against damage to the rental car.
Hot Tips for Car Rentals
Book online in advance to save cash. I have had good luck with Sixt. Or you can try booking through a site like Rentalcars.com, Expedia, Discover cars, or Priceline.
Check the hours of operation. Many car rental companies may not be open when your returning your vehicle.
Check ahead of time to understand how drop offs work. 
Not all rental car companies are at the airport. Some like Sixt offer shuttles to their off site location near the airport. Check this ahead of time and plan accordingly. Others like Alamo are on site (in the parking garage).
You may have to call for a pickup and it can add an hour to your itinerary.
Toll Roads
Recently Puerto Rico has been moving to electronic tolls for the Auto Expresso (toll) routes. All car rentals have to use this electronic system and your rental will have the Auto Expresso pass. In order to use the toll roads known as Auto Express routes you have to add this to your rental ahead of time. Otherwise you will get a huge and expensive fee for each time you use the express routes.
For our rental with Sixt the price was $10 a day and it covered all toll fees. Fees maxed out at 10 days for $70 if you rent for longer than a week. We highly suggest asking about this if you plan on driving a lot around the island. This is most likely going to be an add on when you pick up your vehicle.
Be aware that you cannot use the cash lane on the Express routes if you are in a rental car. You can find the express routes on all but the West side of the Island. You can avoid them but it will add a lot of time to your trip. As an example, it will save an hour from San Juan to Rincon.
Toll Roads in Puerto Rico
PR-5 – Connects PR-22 with Baymón and has one toll.
PR-17 – Connects PR-26 with PR-20 and has one toll.
PR-20 – Connects PR-1 to PR-2 (north) and has one toll.
PR-22 – Connects San Juan to Hatillo and has six tolls.
PR-52 – Connects Río Piedras with Ponce and has seven tolls.
PR-53 – Connects Fajardo to Salinas and has five tolls.
PR-66 – Connects Carolina to Río Grande and has three tolls.
Roads and Hazards
The roads in Puerto Rico can be a major hazard if your not paying attention. Watch for pot holes, bumps, uneven surfaces, dirt roads, missing speed limit signs, busted railings, horses, iguanas, other animals, bicyclists, and randomly stopped cars. You know all of the normal stuff you would find out in the rural areas in the states, except for the iguanas.
Let me reiterate again the road hazards… The two that get you with a rental car are the potholes and the crazy bumpy dirt roads. The washed out bumpy dirt roads are the ones that lead to all of the really cool beaches!
This is what all of the horror stories about renting cars in Puerto rico come from! Major damage to the tires, wheels, and underside is what how most people lose their deposits. Without CDW you could be even worse off, paying it for repairs out of pocket. Yet another good reason to have a Collision Damage Waiver. 
Tip: Rent a SUV or jeep with higher clearance if planning on more adventurous travels in Puerto Rico
I mentioned Horses, Yep riding a horse on the streets is perfectly legal in Puerto Rico except in a few small municipalities. We encountered this several times during our stay mostly on the weekends. Be on alert especially just after sunset as this seemed a popular time for horseback riders to be heading home and often without any safety gear like headlamps or reflective attire.
The speed limit signs are miles per and hour but distance is in kilometers.
Most of the roads including some of the major routes may vary between narrow and practically one lane. There may or may not be dividing lines. In the smaller towns One Way Streets are quite common. Look for the "SOLO" sign.
Watch for other cars as the Locals drive in a very casual manner. The majority we saw did not use signals and didn't pay much mind to speed limits. The speed limits seemed to be more suggestions, like driving in California.
Smaller towns do not have a lot of stop signs or stop lights so it is common for traffic to stop and let another car pull out. So be aware of this so you don't get into an accident.
Parking in Puerto Rico
Parking in Puerto Rico is a pain. There is not a lot of parking in Old San Juan or Ponce and you seldom find large parking lots like in the states. In the smaller towns or along beaches it may be next to impossible to find a place to park on a weekend or during high season. 
A lot of businesses may located on the side of a busy road. In our travels we often saw locals parked on sidewalks. Parking along the side of the road is very common. Be sure to be completely off of the road so as to not get ticketed. Beware of road side parking as your vehicle may get clipped by passing cars on the narrow roads.
You can help us bring you more great content on wanderinghartz.com and our Youtube channel by using our affiliate links like hotels.com, expedia.com, VRBO, Hertz, Chase Sapphire Prefered, Viator and more.
None of the affiliate links cost you anything or increase the price you pay and we earn a small referral commission.
Or if you're feeling generous you can buy us a much appreciated glass of wine (or whiskey)!
Cheers,
Happy Wandering!
Joel and Michelle
More Travel Articles
El Yunque Rainforest has a lot to offer as far as hiking. We decided to