The Ultimate 7 Day Puerto Rico Itinerary for First Time Visitors
Our Ultimate 7 Day Puerto Rico Itinerary
We hope you enjoy our Ultimate 7 Day Puerto Rico Itinerary for first time visitors. Our recommendations are geared towards those travelers looking for a good mix of fun, food and relaxation on your trip!
This itinerary is geared towards those who want to enjoy their trip without being overwhelmed with daily excursions. You're on vacation after all so we have built in time to relax and soak in the Caribbean sun. You will get to explore and enjoy San Juan and the North East of the island.
Since seven days goes by in the blink of an eye we done all of the planning for you! Follow this guide for recommendations on accommodations, experiences, and restaurants. Easy as pie, now just follow the itinerary and enjoy!
We also made a downloadable version you can take with you on your phone or print it out. For $6 (cost of a glass of wine) you can help support the website! Of course you can always revisit the site for free!
Puerto Rico Itinerary Day 1 – Old San Juan
Fly into SJU early so you have the day to explore. Check your luggage at the hotel and make your way to Old San Juan. For convenience book a hotel in Old San Juan so you can easily walk to all of the attractions that are listed here. The best beaches on this itinerary will come later once you get out of San Juan. 
Explore the 500 year old Spanish fortress Castillo San Felipe del Morro. Be prepared for lots of sun, there's no shade so wear sunscreen and good walking shoes. This is an impressive castle surrounded by grassy hills. The entrance fee is $10 and will also get you into Castillo de San Cristóbal. It's definitely worth a visit so plan to spend 2-3 hours exploring.
Lunch at Cafe Manolin will be about a 20 minute walk from San Felipe Del Morro. This restaurant is a locals favorite so it can get quite busy at lunch. Creole-style cuisine is served in a diner style setting.
Walk to Calle de Fortaleza and get your picture taken with the hanging street art. In the past colorful umbrellas have been hung over the street but now the art is changed out every month.
See La Casa Estrecha, (the narrowest house in Puerto Rico). Just a 4 minute walk from Calle de Fortaleza. You can also enjoy lovely views of the San Juan Bay.
Dinner at the popular restaurant, Barrachina. One street over from La Casa Estrecha, end the day with dinner and drinks at Barrachina. Experience traditional Puerto Rican food with indoor and outdoor dining. Said to be the birthplace of the Pina Colada so make sure to order one!
Want to earn up to 60,000 bonus points for travel? We use our Chase Sapphire Preferred card to earn points for all of our travels and you can to. Sign up and you will get 60,000 bonus points after spending $4,000 in the first three months your account is open.
Puerto Rico Itinerary Day 2 – Old San Juan
Breakfast at Chocobar Cortes. Expect chocolate in every dish at this casual eatery offering breakfast and brunch.
If you get up early you can have quiet streets to yourself as you walk through Old San Juan and people watch at one of the many plazas.
Take a Flavors of Old San Juan Food Tour This is highly rated on Tripadvisor with 98% of travelers recommending this experience. Eat your way through Old San Juan with a knowledgeable guide and a small group. This tour typically last 3 hours.
Lunch (if you're still hungry) then explore the citadel Castillo de San Cristóbal. A walled Citadel built by the Spanish in the 17th Century. Epic views from every angle that look out onto the Caribbean Sea. Plan 1-2 hours and enjoy the sunset here, it's worth it!
Our dinner suggestions for tonight:
Pirilo Pizza, known for their extensive pizza selection and drinks.
Princesa Cocina Cultura, rustic local dishes with a woodsy patio and large Rum selection.
👉Keep Your Data Safe While Traveling: Sign up for Surfshark ✈
Puerto Rico Itinerary Day 3 – Luquillo
Breakfast will be at Cafe Cuatro Sombras. They offer locally roasted espresso with pastries and patio seating.
Pick up your rental car and drive to Luquillo. (About 45 minutes to an hour depending on traffic) You can read about our experience renting a car and driving around Puerto Rico. Puerto Rico Travel Guide 2021 – How to Get Around In Paradise
Get checked in to your hotel/vacation rental and then head over to the Kiosks at Luquillo Beach for lunch. The Luquillo Kiosks offer around 60 different family owned businesses from restaurants and bars to souvenir shops. You will find plenty of options for everyone!
Spend the rest of the afternoon at Balneario La Monserrate (Luquillo Beach) splashing in the calm water. You will find ample parking, ($3 to park) restrooms and changing rooms. The water here is calm and one of the best places to swim with gorgeous blue water.
Head over to Boardriders Surf Bar & Grill for dinner. A popular beach front restaurant offering no frills American fare. Look for live music on the weekends.
Puerto Rico Itinerary Day 4 – Luquillo
Breakfast at Cafe La Diferencia that serves $3 breakfast specials. Call in for your order and pick up since there's no seating.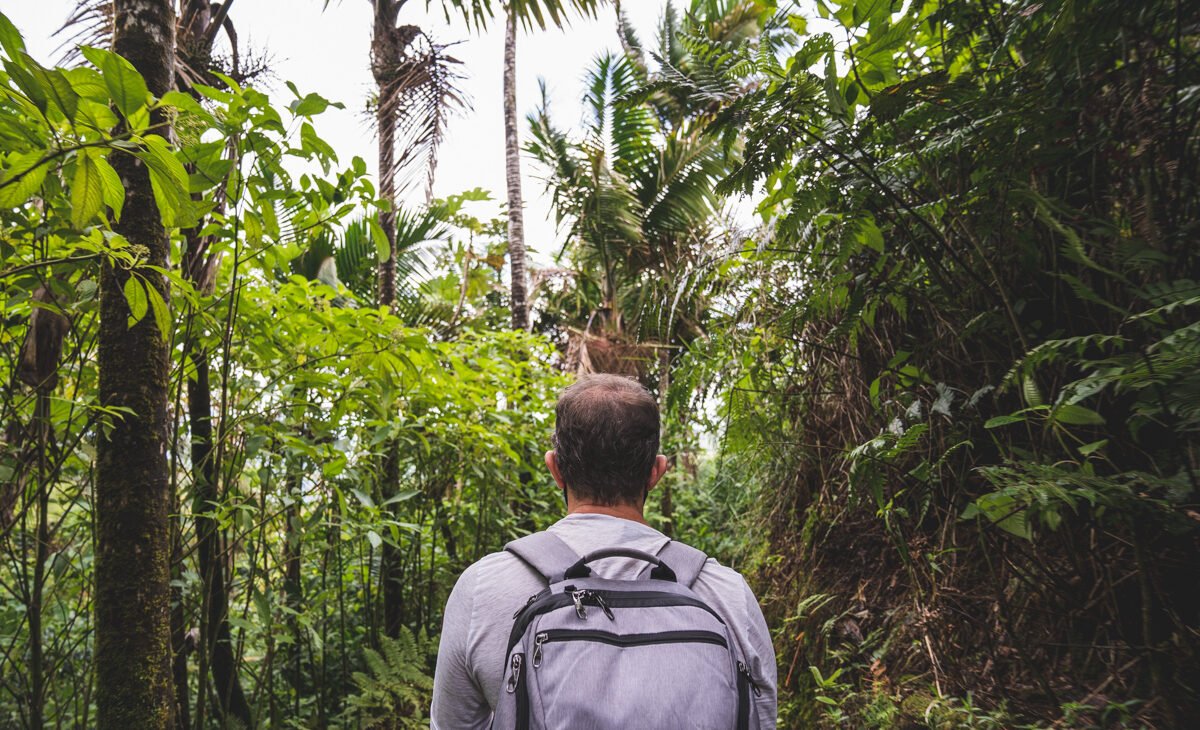 Spend the day exploring El Yunque, Puerto Rico's Tropical Rainforest. Pack a lunch and snacks and plan on spending most of your day hiking and seeing the waterfalls. You can read our guide about visiting El Yunque. We give you practical tips on where to eat, what to see and do, and what type of clothing to wear.
For dinner head back to the Kiosks in Luquillo. La Prilla has outdoor dining with great views of the water and serves local fare and seafood. If you don't want seafood try Tattoo Tavern, a gastropub with a large beer selection and pub food.
If you're not ready to head back to your hotel, end the night with after dinner drinks at MojitoLab. A fun bar serving large fresh made Mojitos.
The Kiosks bars on the weekend stay open until 2AM Friday and Saturday night.
Puerto Rico Itinerary Day 5 – Fajardo
Check into your Hotel or Vacation Rental in Fajardo. This will be an easy 20 minute drive from Luquillo. You can watch the full tour of our vacation rental in Fajardo and even book one of the condos yourself if you plan to stay in the area. 
Lunch at Cafe Playero. A bar and grill that serves tapas, drinks, and local Puerto Rican food. This was one of our favorite restaurants in Fajardo.
Walk around Parque Recreativo and get your picture taken with the Puerto Rican Flag that's painted on a large structure in the middle of the park. Watch out for roaming chickens and roosters!
Spend the rest of the afternoon at Seven Seas Beach. Known for its turquoise water and an abundance of shade trees that line the beach. This is a family friendly beach with lots of spots to chill for the afternoon.
If you have time, hike to Playa Colora or Playa Escondida. Both of these beaches are accessed by trails at the end of Seven Seas Beach. Depending on your fitness level it could take you 30 minutes to an hour to walk to each of these beaches. Definitely worth a visit especially for lesser crowds and beautifully pristine beaches.
Dinner at La Estación, a popular Puerto Rican restaurant with locals and tourists. Well known for their BBQ and seafood.
Puerto Rico Itinerary Day 6 – Fajardo
Breakfast at your hotel or vacation rental since you won't have time to eat out if you book a sail and snorkel.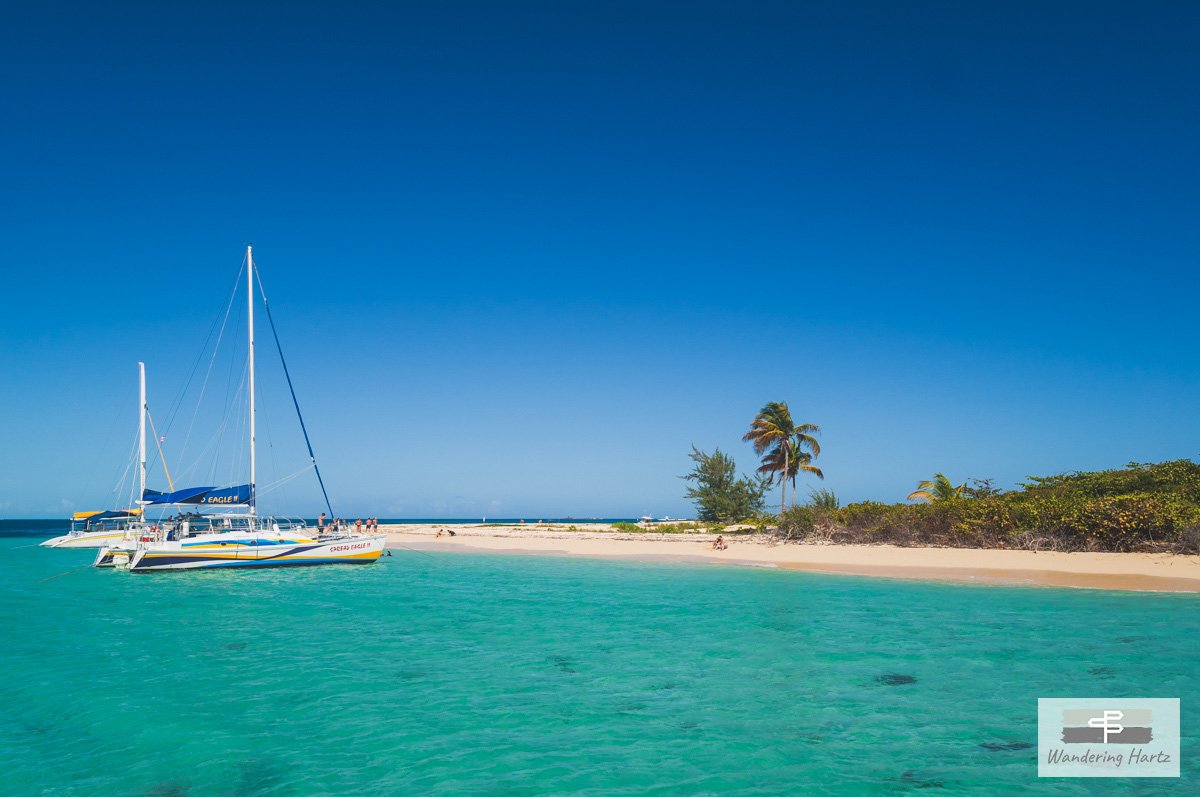 Head to Villa Marina in Fajardo for your Sail and Snorkel Tour. Most tours to the various islands last around 6 hours and include lunch. Pack a dry bag, waterproof phone case, sun hats, rash guards and lots of sunscreen. This was one of our favorite excursions we did in Puerto Rico!
Some tour operators will also offer an add-on Bio Bay Kayak in the evening after your sail and snorkel. Duration is about 2 hours with a guide leading you through Laguna Grande to see the phenomenon of bioluminescence.
Dinner for your last night in Puerto Rico is at Rest. El Pescador. A higher end restaurant serving fresh seafood.
Puerto Rico Itinerary Day 7 – San Juan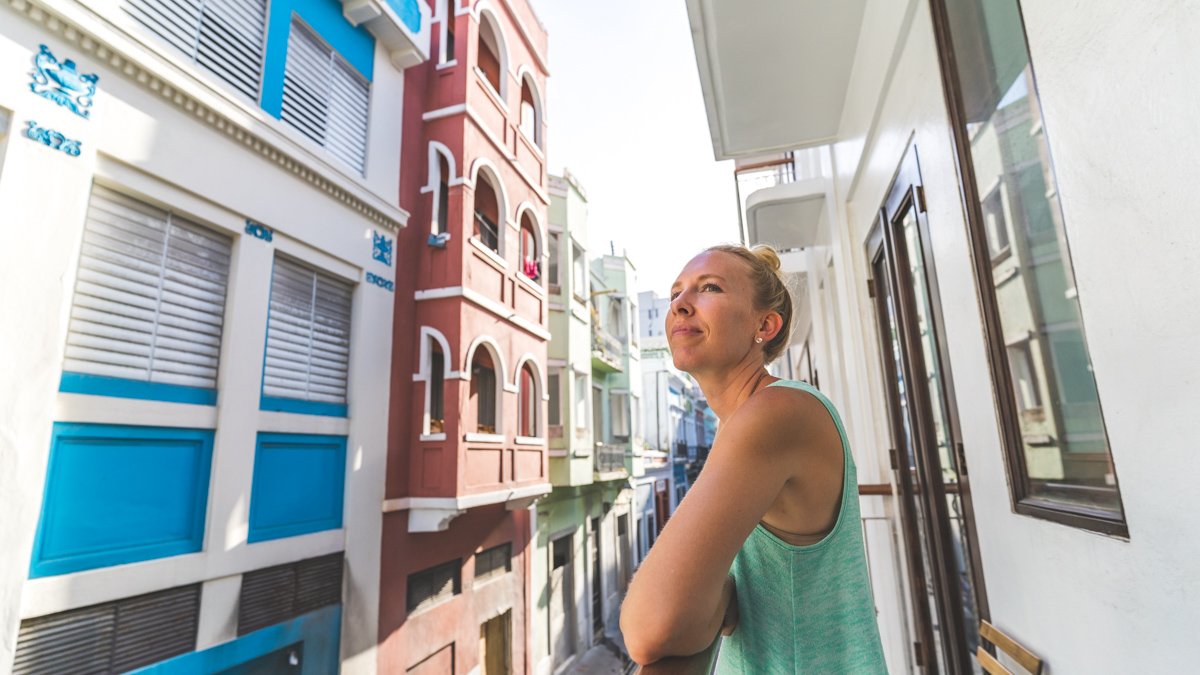 Breakfast at a small local cafe in Fajardo, Dulce Aroma. Serving coffee and breakfast at fair prices.
Drive back to San Juan and drop off your rental car. The trip will usually be about an hour depending on traffic and time of day.
Make sure to arrive at the airport 2 hours early and have your luggage scanned by USDA as soon as you enter the airport. They will put a sticker on your luggage and you can proceed to check in for your flight.
Resources List – Puerto Rico Itinerary Accommodations
Old San Juan
Luquillo
Fajardo
Puerto Rico Itinerary – Restaurants
Old San Juan
Cafe Manolin
Barrachina
Chocobar Cortes
Pirilo
Princesa Cocina Cultura
Cafe Cuatro Sombras
Luquillo
Boardrider's Surf bar & Grill
Cafe La Diferencia
La Prilla
Tattoo Tavern
Fajardo
Cafe Playero
La Estacion
Rest. El Pescador
Dulce Aroma
Puerto Rico Itinerary – Experiences
Car Rentals in San Juan
Budget
Avis
Enterprise
Dollar
Charlie Car Rental
Using our affiliate links (hotels.com, expedia.com, VRBO, Hertz, Chase Sapphire Prefered, Viator, etc.) supports great content on wanderinghartz.com and our Youtube channel.
None of the affiliate links cost you anything or increase the price you pay, and we may earn a small referral commission.
Or if you're feeling generous you can buy us a much appreciated glass of wine (or whiskey)!
Cheers,
Happy Wandering!
Joel and Michelle