A Day In Our Life: Las Croabas Fajardo, Puerto Rico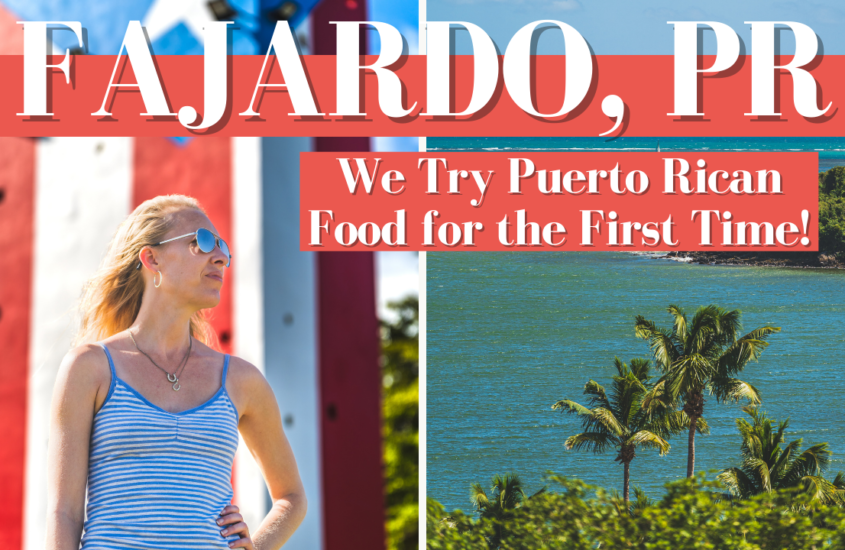 After arriving in Puerto Rico only just a few days prior, we began to settle into our daily routine in Fajardo. Fajardo was a great home base so we could explore the east side of the island. It turns out this was a really good idea, our condo was only about a 5-7 minute drive from fantastic beaches and a park in Las Croabas Fajardo with really great restaurants with views of the ocean. 
Parque Pasivo in Las Croabas Fajardo
Parque Pasivo Las Croabas Carr 987 Las Croabas Fajardo, PR, 00738
In the small village area of Las Croabas on the outskirts of Fajardo, you can find the Parque Pasivo. The park is just a few minutes drive North of Fajardo and our condo. This is a small parque recreativo or recreational park with a children's playground, multiple shelters, shade trees, and even restrooms.
Plenty of parking is available and if seafood is your passion then you have a choice of six different restaurants offering brunch, lunch and dinner options. If you're into some nice cold beverages, well that is covered in spades!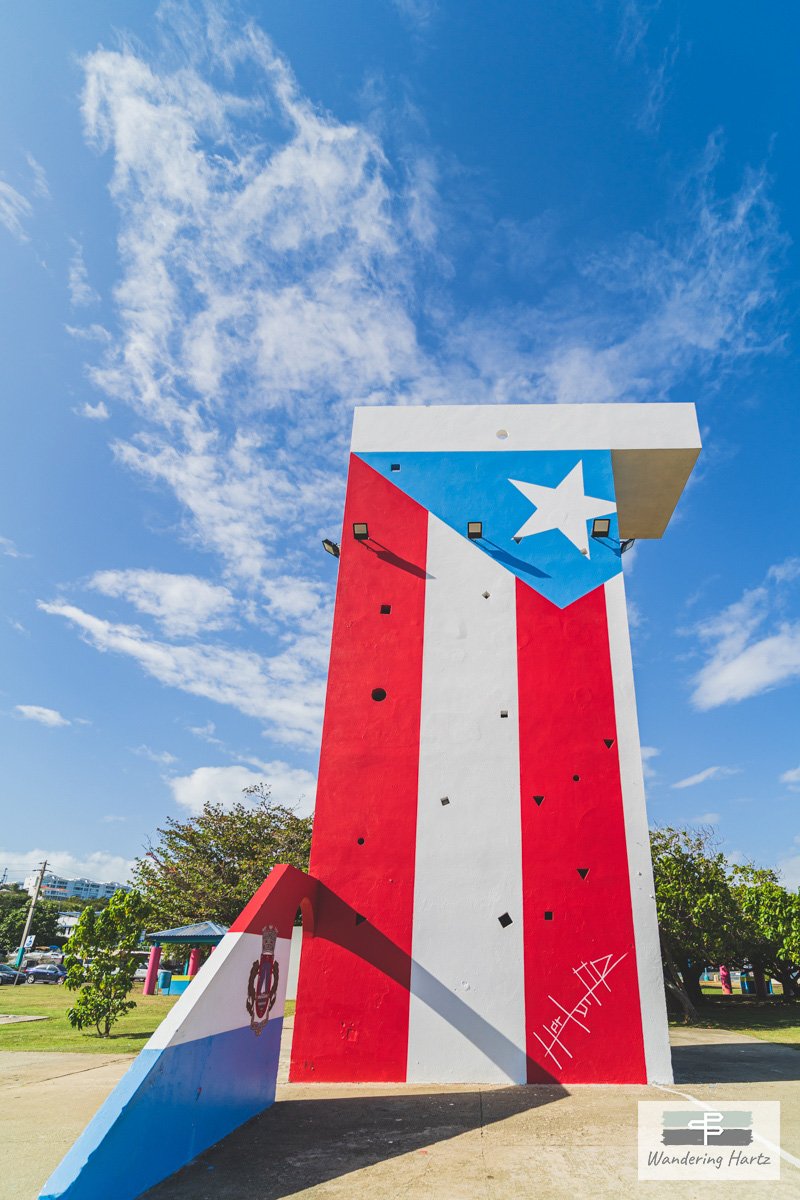 A large concrete tower sits in the middle of the park vibrantly painted with the Puerto Rican flag. Make sure you get your selfie or picture taken!
Parque Passivo is a sweet little spot that we visited often during our time in Fajardo. It is a lovely park to walk around with chickens and roosters running about. Say hi to Claudio the rooster if you're in the area!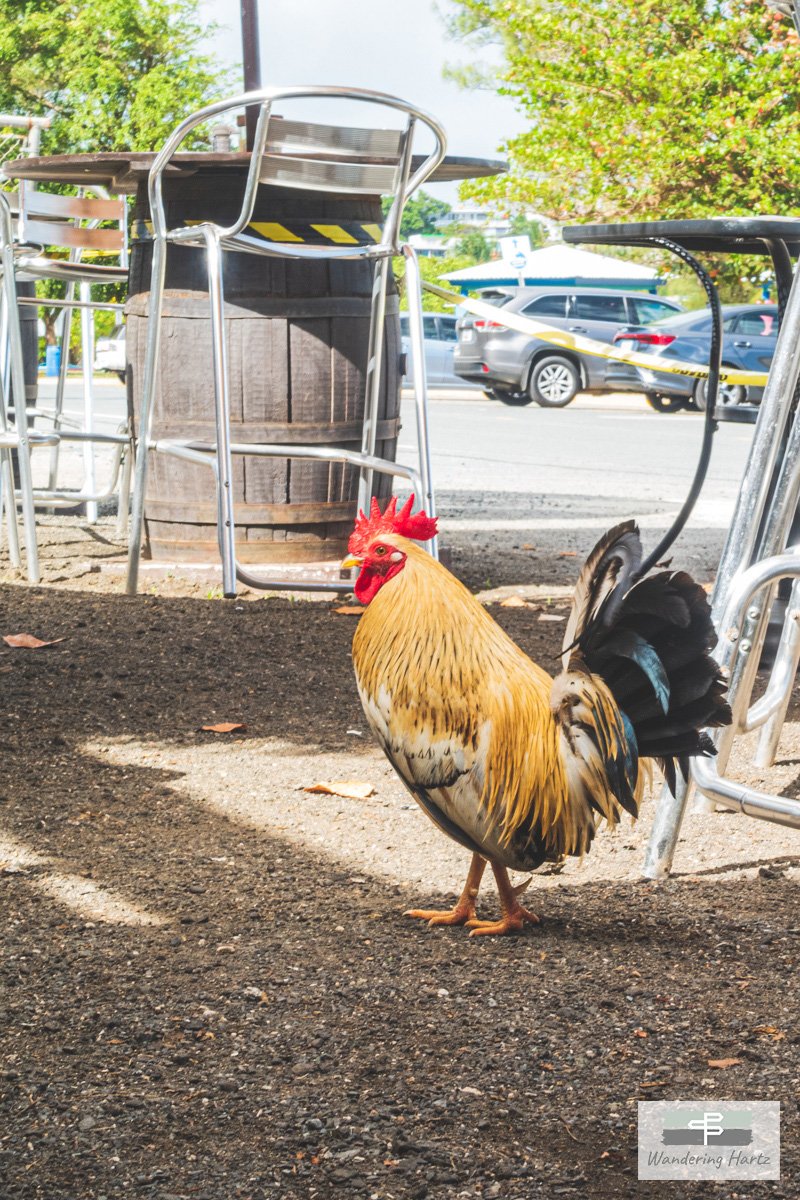 Want to earn up to 60,000 bonus points for travel? We use our Chase Sapphire Preferred card to earn points for all of our travels and you can to. Sign up and you will get 60,000 bonus points after spending $4,000 in the first three months your account is open.
Bioluminescent Bay Tours
For you adventurous types out there you might have booked a bioluminescence kayak tour. Parque Passivo in Las Croabas Fajardo is the meeting and take off point for tours exploring Laguna Grande, Fajardo's bio-bay. Laguna grande is surrounded by Las Cabezas de San Juan Preserve and is accessed by a small tributary that leads into the bay. Lauguan Grande is one of only five bioluminescent bays in the whole world!!!
Other excursions also use the park as a jumping off point. Los Croabas is traditionally known as a fishing village and you can also book fishing excursions that leave from there. You can even grab a water taxi to take you across the Pasaje de San Juan to Cayo Icacos or explore the Cordillera Keys Nature Reserve.
More to Do in Fajardo
El Conquistador Resort & Spa
Perched high above the park on a hill sits the famous and colorful El Conquistador Resort & Spa. The resort is known for its luxurious offerings, the Coqui Water Park, and the rumored setting for a James Bond film "Goldfinger". Supposedly the circular casino was used in the bond movie, although I have not been able to confirm this.
Cafe Playero
Cafe Playero ended up being our favorite restaurant at Parque Recreativo. The staff was super nice and even gave us a Puerto Rico guide book when they found out we would be staying on the island for two months!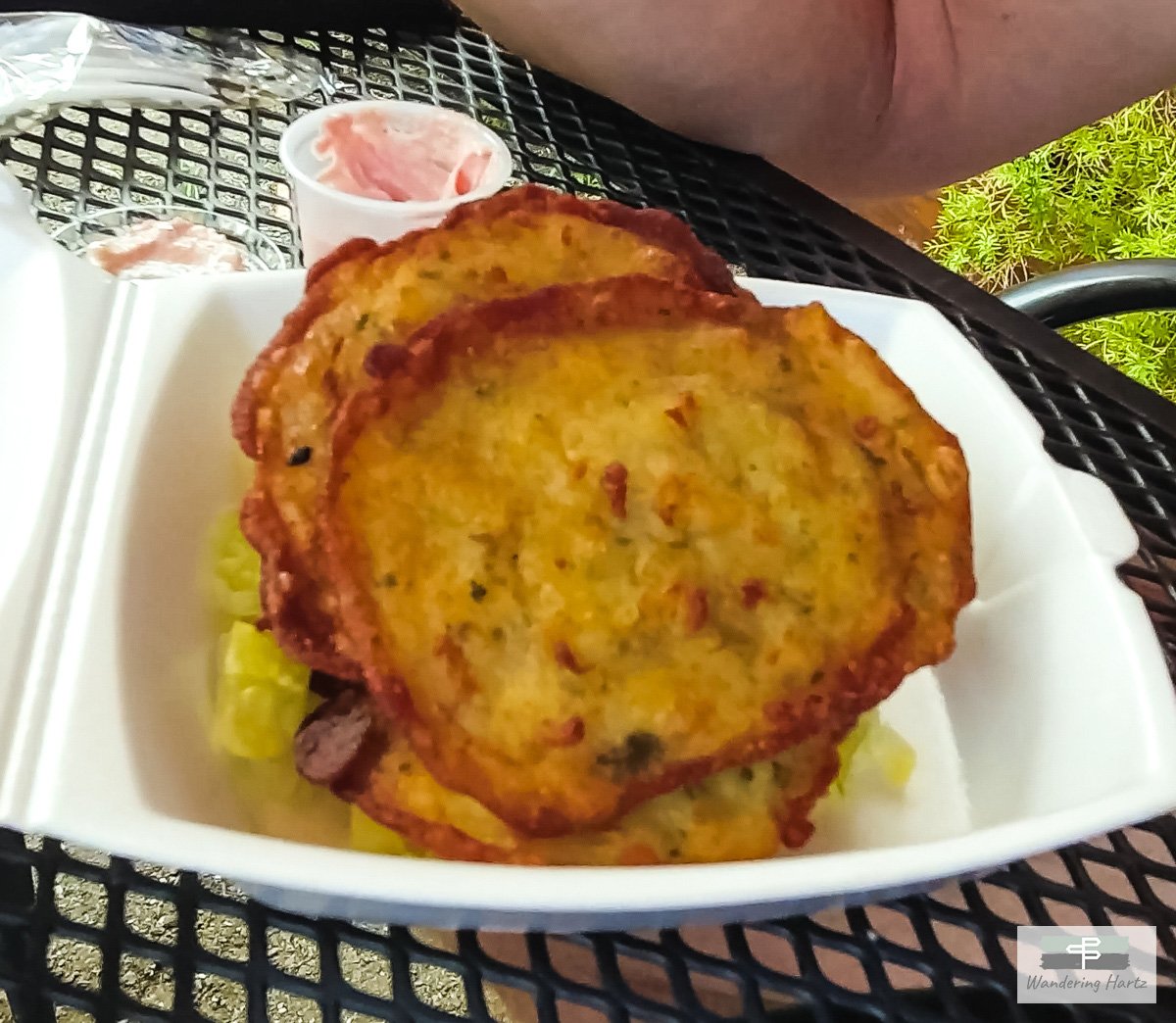 The food was wonderful and it was at this restaurant we had our introduction to Puerto Rican food. Joel ordered the Bacalaitos (Codfish Fritters) which quickly became a favorite of ours all over the island. Bacalaitos are flat crispy codfish made from a flour based batter with herbs and spices. It's the perfect savory appetizer.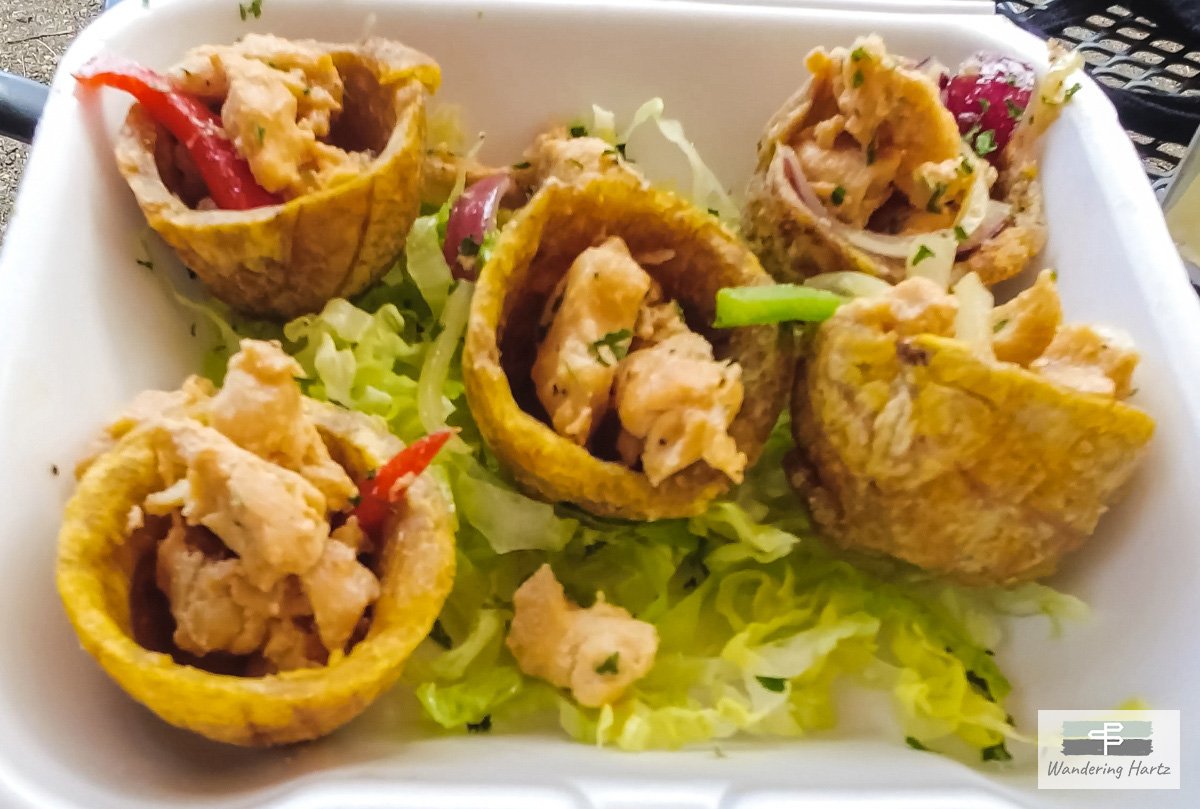 We also ordered chicken tostones which were served in a plantain style cup. The chicken was full of flavor with red and green bell peppers and onions. It was so delicious!
From dishes like Mofongo to Amarillos, plantains are a staple on the island. Think of them as the local potato, or at least that's how we interpreted the use of them. They're part of the banana family but larger and tougher.
Our drinks didn't disappoint either. We both ordered Mojitos that were fresh and tasty. They even have a Bio Bay Mojito which is huge! Perfect to share before an evening kayaking trip in the famous bioluminescent bay.
This was the perfect little outing for us. A fun day to get acclimated into island life and it gave us a taste of what would become an unforgettable two months in paradise, I mean, Puerto Rico.
Tours & Experiences in Las Croabas Fajardo Puerto Rico
Bio Bay Kayak Tour in Fajardo 2022 by Pure Adventure
Bio Bay Kayak Tour in Fajardo – Kayak Puerto Rico
Natural One- Laguna Grande Bio Bay Kayaking By Caribbean Breeze Adventures
Bio Bay Kayak Tour in Puerto Rico By Yokahu Kayak Trips, Inc.
Bioluminescent Bay Glass Bottom Kayak Tour By Bespoke Includes pick up & drop-off within selected San Juan areas and touristic zones
Rainforest, Bio Bay, Luquillo Beach Trio Tour By Pandora Tour Puerto Rico Leaves from multiple points in San Juan Area
Say Thanks
Using our affiliate links (hotels.com, expedia.com, VRBO, Hertz, Chase Sapphire Prefered, Viator, etc.) supports great content on wanderinghartz.com and our Youtube channel.
None of the affiliate links cost you anything or increase the price you pay, and we may earn a small referral commission.
Or if you're feeling generous you can buy us a much appreciated glass of wine (or whiskey)!
Cheers,
Happy Wandering!
Joel and Michelle