21 Pros and Cons of Life in Puerto Rico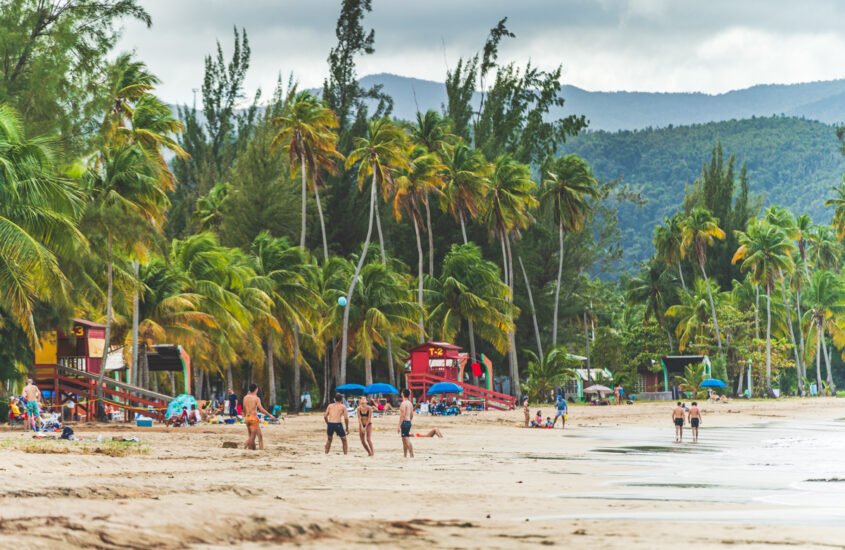 What is it like living in Puerto Rico? Well we're going to tell you! As digital nomads and slow travelers we lived an abundant life in Puerto Rico for two months.
As the digital nomad lifestyle gains popularity, more individuals are seeking out unique destinations that offer a balance of work and play.
Puerto Rico, with its vibrant culture, stunning natural beauty, and favorable tax incentives, has become an attractive choice for digital nomads looking to base themselves in the Caribbean.
However, like any destination, living and working in Puerto Rico as a digital nomad comes with its own set of pros and cons. In this blog post, we will explore the advantages and disadvantages of choosing Puerto Rico as your digital nomad hub, helping you make an informed decision about this tropical paradise as your next digital nomad destination.
Pros of Living in Puerto Rico
Let's start with the pros of living in Puerto Rico.
1. Tropical Climate Year Round
This is one of the best pros about Puerto Rico in our opinion. Puerto Rico's tropical climate offers a year-round advantage, especially during the winter months when most of the United States experiences colder weather.
In Puerto Rico, temperatures range from an average of 85 °F (29 °C) in lower areas to 70 °F (21 °C) in the mountains. The dry season runs from December to March, while the wet season starts in April and lasts until November. With humidity levels ranging from 70% to 80%, Puerto Rico enjoys warm and tropical weather throughout the year.
We enjoyed the abundance of sunny days and warm trade winds during our time in Puerto Rico.
2. No Work Visa Required for United States Citizens
If you are a U.S. citizen, all you require is a driver's license as your form of identification to travel to Puerto Rico.
Your driver's license will not only allow you to reach the island but also enable you to rent a car for exploration outside of San Juan.
As Puerto Rico is a U.S. territory, you do not need a passport or a work visa, making it ideal for longer stays, especially to escape the winter blues like we did.
3. Stunning Beaches in Puerto Rico
If you love the beach, Puerto Rico is the perfect destination for you! The water remains warm throughout the year, with temperatures ranging from 26 °C (79 °F) in January to March, to 29 °C (84 °F) in August to October.
With nearly 300 miles of coastline, there are countless stunning beaches to explore.
We had the opportunity to live and work in Rincon, which we consider one of the best places to live in Puerto Rico. While living there we enjoyed daily walks on the beach.
These walks not only provided us with exercise but also served as a much-needed mental escape from work, while allowing us to soak up some vitamin D.
4. Plenty of Outdoor Activities
When we began researching Puerto Rico and all its offerings, it dawned on us that two months might not suffice.
Puerto Rico has plenty of activities and sights to keep you endlessly entertained as we found out living on the island for two months. We stayed busy hiking through El Yunque Rainforest, visiting tons of gorgeous beaches, sailing to Icacos Island, exploring some beautiful parks and strolling through the charming streets of Old San Juan.
5. Geographical Location to the United States
Puerto Rico's strategic location is another benefit for digital nomads. It is conveniently situated, making it easy to travel to other Caribbean and Latin American countries. Whether it's a weekend getaway or exploring new work opportunities, Puerto Rico serves as a hub for adventure.
We flew from Tampa, Florida non stop to San Juan Puerto Rico and it was only 3 hours. From New York, flight times are around 4 hours. If you are coming from the Midwest, flights are a little over five hours non stop.  
6. Internet
Since we work on our laptops and it's our primary way to make money, Internet speed and reliability is really important for us.
When we were researching Puerto Rico beforehand, we came across some mixed reviews about the internet stability, mainly due to power outages.
However, we also found many positive reviews, and we're happy to say that we hardly encountered any issues. The internet speeds we experienced in our VRBO's averaged around 60-100mbps for downloading and 5-15mbps for uploading.
👉Keep Your Data Safe While Traveling: Sign up for Surfshark ✈
The hotel internet speeds were not as reliable and varied a bit more in our experience.
Interestingly, according to an article from The Weekly Journal, Puerto Rico has the second-fastest internet speed in Latin America and the Caribbean. 
The article highlights that Puerto Rico's average download speed reached almost 35mbps, surpassing that of the United States mainland!
TIP: Before booking accommodations in Puerto Rico make sure to verify with your host or landlord the internet speed. Have them take a screenshot and send it to you. Also inquire about generators since the island does deal with power outages.
7. Puerto Rican Food!
Puerto Rican food is a mix of Spanish, African and Taino influences that make it similar to Latin American food. Rice and beans, plantains and Lechon Asado, a slow roasted pork delicacy are staples on the island.
We thought the food scene was absolutely fantastic, with Puerto Rican specialties like Mofongo and Fritters stealing the show. And the best part? They are not only delicious but also easy on the wallet.
8. Affordable Cost of Living
Living on an island in the Caribbean can be pricey. But, when it comes to affordability, Puerto Rico does offer some considerations. If you're from a place like Los Angeles, New York, or Chicago, Puerto Rico may seem more affordable in comparison.
The biggest expenses in Puerto Rico are accommodations and car rentals. Nevertheless, there are still affordable options for accommodations that aren't right on the beach. Plus, if you plan to stay for more than a month or sign a year-long lease, you can definitely get a price break.
We've been nomads and traveling full time for the last four years and Puerto Rico was our most expensive destination we lived in. But, it's still cheaper than other islands we've visited like Hawaii and Turks and Cacios. This is one reason why the cost of living in Puerto Rico can be considered a pro or a con depending on where you are from and your monthly budget.
9. Tax Incentives in Puerto Rico
Under Act 20 and Act 22, which the Puerto Rican government introduced in 2012 as part of their economic incentives, businesses can benefit from a low 4% tax rate if they meet certain criteria.
There are also additional perks for investors, like a complete exemption from taxes on dividends, interest, capital gains, and even cryptocurrency assets.
Before moving to Puerto Rico make sure to do your due diligence and research since these tax incentives are specific to how you set up your business. You can read more at relocatepuertorico for more detailed information and amendments to Act 20 and 22.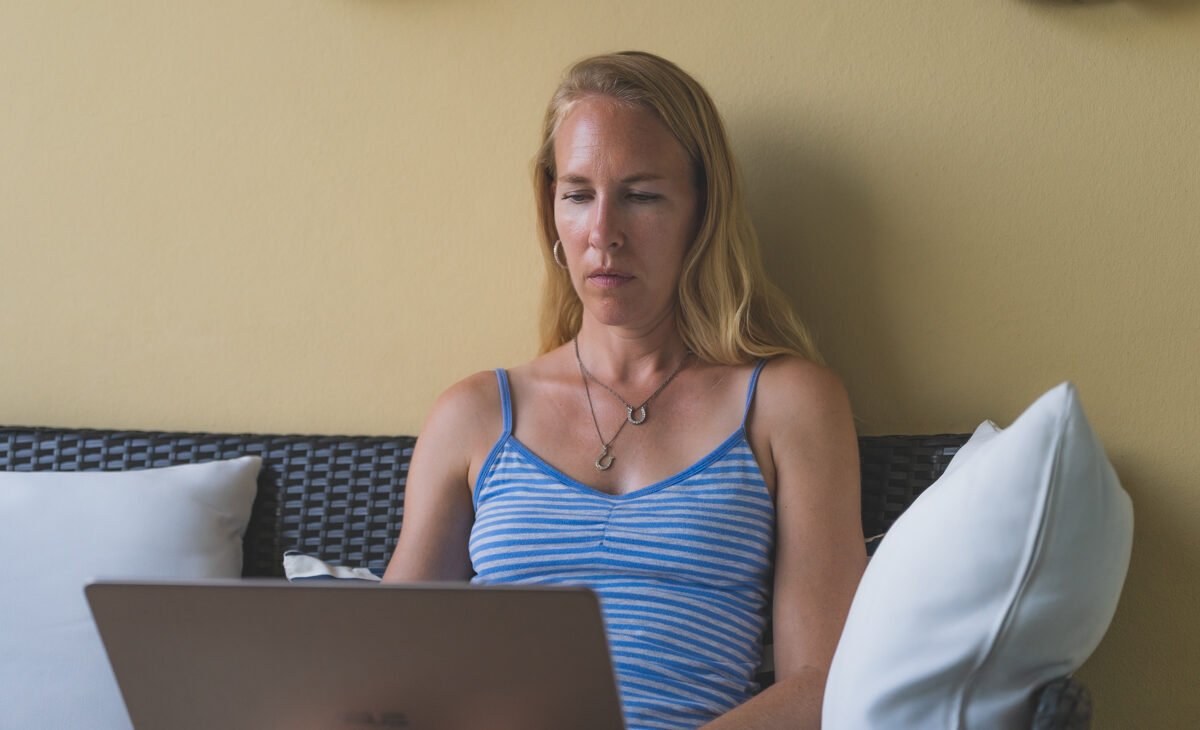 10. Work Life Balance in Puerto Rico
Our life in Puerto Rico was definitely one of the most enjoyable work/play routines we've had as nomads in the past four years. The sunny days and warm weather always put us in a great mood, and Puerto Rico has an abundance of both.
The sunrises and sunsets in Puerto Rico are consistently beautiful throughout the year, with about 12-13 hours of daylight. This helped us stay on track with our work schedule, as we knew we had to finish our tasks before catching the beautiful sunset.
We lived and worked in Rincon, taking walks on the beach every day, usually in the morning and again at sunset. Not only was it a fantastic way for us to get some exercise, but it also served as a refreshing mental break from the daily grind of work. Plus, it was the perfect excuse to soak up some much-needed vitamin D.
11. Excellent Coffee
Coffee in Puerto Rico has a long history and farmers have been growing it on the island for over 200 years. Most coffee plantations are located in the mountain towns where the volcanic soil and elevation make for the perfect growing conditions. Puerto Rican coffee tends to have fruity notes with undertones of chocolate. I (Michelle) enjoyed the local coffee a lot and you can even buy it in grocery stores.
Despite the numerous advantages, it's crucial to consider the potential challenges that come with living in Puerto Rico as a digital nomad. Understanding the pros and cons will help you make an informed decision about this tropical paradise.
Want to earn up to 60,000 bonus points for travel? We use our Chase Sapphire Preferred card to earn points for all of our travels and you can to. Sign up and you will get 60,000 bonus points after spending $4,000 in the first three months your account is open.
Cons of Living in Puerto Rico
1. Hurricane Season in Puerto Rico
Despite the island's beautiful weather all year round, hurricanes can pose a significant problem. The hurricane season runs from June 1st to November 30th, with the most active period falling between mid-August and October.
This is definitely something to keep in mind, especially if you're thinking about moving to the island. These storms can impact vital services like power, water, and other basic necessities.
We chose to visit Fajardo and Rincon and San Juan during the months of February and March so outside of hurricane season. We had some rain and few storms during our stay but nothing out of the ordinary.
2. Lack of Public Transportation
If you're a digital nomad planning to live in Puerto Rico outside of San Juan, not having a car might be a problem. However, there is an affordable Metro transit system that includes Buses and the Tren Urbano (light rail). Many resorts also offer free shuttle service to and from the Luis Muñoz Marín International airport (SJU) and local attractions.
During our two months on the island, we chose to live in Fajardo and Rincon, which meant we had to rent a car. This can be quite expensive. So, if you're staying outside the San Juan Metro area or want to explore the island, having a car is necessary. 
Unfortunately, ride-sharing services are mostly unavailable outside of the San Juan Metro area and Ponce.
Throughout our time on the island, we only found Uber drivers in San Juan. Lyft no longer operates in Puerto Rico.
3. Power Outages and Infrastructure
Depending on where you stay in Puerto Rico, power outages can be a problem. As of September 2023, Puerto Rico is still dealing with power outages and upgrading the power grid.
The most power outages we experienced were in Rincon, a popular surf town on the west side of the island. Luckily, the apartment complex we stayed at had backup generators, so whenever the power went out, the generators kicked in and didn't really affect us.
If you're planning a long-term stay, we highly recommend contacting the property management company or landlord. Do this beforehand to make sure the property has backup generators and water reserves. 
4. Language Barriers in Puerto Rico
Although English is widely spoken in Puerto Rico, there can still be a language barrier. Locals may primarily speak Spanish, and not everyone may be fluent in English.
The language barrier can also extend to official documents and government processes. Some forms and paperwork may only be available in Spanish, which can be challenging for non-Spanish speakers.
We really didn't encounter any problems with a language barrier except in the rural areas of Puerto Rico. Most notably during our drive from Fajardo to Rincon. 
5. High Cost of Living in Puerto Rico
Like we said in our Pros of living in Puerto Rico this all depends on your monthly budget, how much money you make and where you have lived or are living.
Sales tax and use tax in Puerto Rico is quite high at 11.5%. We found during our two month stay on the island that groceries were more expensive than on the mainland. Basics like toothpaste, shampoo, face wash, cosmetics are also going to cost more due to import taxes.
Electricity can also be expensive since it fluctuates every month and is twice the cost of the mainland United States.
6. Traffic
Since there's not great public transportation in Puerto Rico, everyone has a car which means traffic. Also keep in mind Puerto Rico has a population of 3.2 million so you're going to run into some traffic jams.
We only spent a few days in San Juan, specifically Old San Juan which is all walkable so luckily we didn't have to deal with cars there.
On the weekends in Rincon the roads did get quite busy with everyone heading to the beach for surfing and bbqs.
The most traffic we ran into was when we were driving from Rincon to Cabo Rojo and had to drive through Mayaguez during rush hour, around 5-6pm.
7. Potholes and Dirt Roads
If you're planning to rent a car in Puerto Rico, be aware of the road conditions. The main culprits that can cause trouble for rental cars are the potholes and the rough dirt roads. 
It's unfortunate that these bumpy dirt roads usually lead to the most amazing beaches! Just make sure to drive slowly and with caution.
This is the reason behind all the horror stories about renting cars in Puerto Rico. Most people end up losing their deposits due to major damage to the tires, wheels, and the underside of the car. So, take it easy and be mindful of the road hazards.
8. Expensive Short Term Rentals
If you're planning to live and work remotely as digital nomads, finding affordable short term rentals in Puerto Rico might be a challenge.
Our VRBO in Rincon, with two bedrooms and two bathrooms, was right on the beach and had an amazing view of the water. However, it came at a cost of $2,500 a month. The apartment complex itself was lovely, offering amenities such as a pool, a play area for kids, a small gym, and a spacious patio with a grill.
There are cheaper options available if you're willing to explore rural areas or consider booking a studio or one-bedroom apartment. During our search on the island, we came across smaller units that were priced around $1,500 to $1,800 per month.
9. Trash
Living by the ocean has its downside, and one of them is the amount of trash that gets washed ashore or left on the beach by visitors and locals. We've seen quite a bit of trash on the beaches, and it's definitely a bummer. 
Even on the trails to more remote beaches, there's some litter to be found. Luckily, there are local organizations in Puerto Rico that organize beach cleanups, which is really cool to see.
10. Lack of Coworking Spaces in Puerto Rico
There are a few coworking spaces in San Juan, but that's about it. Your options will be limited, with prices ranging from $230 to $450 per month for a membership.
However, there are plenty of cafes and coffee shops in Puerto Rico, especially in San Juan and Old San Juan. Just make sure to ask the staff if it's okay to work with your laptop.
Personally, we decided to work from our apartments in Fajardo and Rincon because we had spacious tables and amazing views!
Should You Live in Puerto Rico as a Digital Nomad?
Living in Puerto Rico as a digital nomads gave us insight to what it's like living on an island in the Caribbean. It's probably no surprise to say we loved it. We found the high quality of life in Puerto Rico ideal with access to beautiful beaches, warm weather and excellent food. Additionally, the tax incentives for businesses make Puerto Rico an attractive option for those looking to establish their own ventures. 
Overall, Puerto Rico offers a tropical paradise with modern amenities, a rich cultural heritage, and an abundance of outdoor activities, making it a great destination for digital nomads.
Rentals in Puerto Rico
FAQ for Pros and Cons of Living in Puerto Rico as a Digital Nomad
Where is Puerto Rico?
Puerto Rico is located in the Caribbean in between the Dominican Republic and the U.S. and British Virgin Islands. 
How Much Does it Cost to Live in Puerto Rico?
The cost of your stay on the island can vary depending on your accommodations, duration of stay, location, and whether you rent a car or not. For a short-term rental like an Airbnb, we recommend budgeting around $1,500-$1,800 per month for a one-bedroom apartment. Keep in mind that expenses such as groceries and dining out will differ significantly based on your budget. To get an accurate idea of how much we spent, you can refer to our cost of living articles for Rincon and Fajardo.
Do I need a Passport to Travel to Puerto Rico?
If you are a U.S. citizen you do not need a passport since Puerto Rico is a United States Territory. Non U.S. citizens will need a passport or visa depending on what country you are from. 
Are there coworking spaces in Puerto Rico?
There are but they are pretty limited to just San Juan. Monthly pricing ranges from $230-$450.
What Is Transportation Like in Puerto Rico?
In and around San Juan you can take buses or use rideshares like Uber or Lyft. If you're staying in Old San Juan you can easily get around by walking. 
Outside of San Juan you will need to rent a car since there's no public transportation or rideshare available which is what we did for our month-long stays in Fajardo and Rincon.
Using our affiliate links (hotels.com, expedia.com, VRBO, Hertz, Chase Sapphire Prefered, Viator, etc.) supports great content on wanderinghartz.com and our Youtube channel.
None of the affiliate links cost you anything or increase the price you pay, and we may earn a small referral commission.
Or if you're feeling generous you can buy us a much appreciated glass of wine (or whiskey)!
Cheers,
Happy Wandering!
Joel and Michelle