Cost of Living in Rincon Puerto Rico as Digital Nomads: How Affordable is it?
Are you curious about what it's like to live in Rincon, Puerto Rico for a month? We were too, so we decided to take the plunge and find out! We fell in love with this cool surf town located on the west side of Puerto Rico, and our month-long stay was nothing short of paradise.
In this article, we're breaking down our cost of living in Puerto Rico as nomads, discussing expenses like accommodations, grocery costs, dining out, transportation, experiences and our fixed costs like travel insurance and our phone plan.
Join us as we take a look at our experience living in Rincon, Puerto Rico!
Puerto Rico living offers a unique and diverse lifestyle for those who are looking for something different. The island boasts a rich culture, beautiful landscapes, and a warm tropical climate.
But like any place, there are also challenges and drawbacks to consider, especially when living location independent as a digital nomad or even working remotely is not a cheap thing to do in Puerto Rico.
There are Pros and Cons to living in Puerto Rico as a digital nomad. For instance, it's important to be aware that the cost of living may be higher than that of a local resident. This is particularly true given the added expense of living on a Caribbean island.
What are the Average Costs of Living in Puerto Rico?
People flock here from all over the world to enjoy the amazing beaches, warm water and bask in the sun.
According to Numbeo, the cost of living in Rincon, Puerto Rico is around $2,100.
When you do a search on Nomadlist the closest estimated costs to live as a nomad are $4,118.00.
It should be noted that all of those numbers are for San Juan which is more expensive than the smaller towns like Rincon.
Now that we got that out of the way let's get into our numbers and a bit of commentary.
How Much is it to Rent a Condo in Rincon, Puerto Rico?
For our stay in Rincon we booked a vacation rental through VRBO at Macor By the Sea. We had two bedrooms and two bathrooms with a nice kitchen, breakfast nook, living room and a balcony with spectacular views of the ocean.
In the last 2 years housing prices have risen significantly in Puerto Rico. With inflation and more people moving to the island this has pushed prices up.
We did a quick search on Realtor.com for long term rentals in Rincon and we found a small house for $700 a month. It seemed that most rentals were averaging around $1,800-$2,200 a month and that does not include utilities. Our numbers listed in this chart are averages.
| | | | |
| --- | --- | --- | --- |
| | OUR COSTS | LOCALS COST (NUMBEO) | NOMAD LIST |
| Rent | $2,549.70 | $1,691.00 | $4,000 |
| Utilities | included | $290 | included |
| Totals | $2,549.70 | $1,981 | $4,000 |
Learn more about our stay at Macor By The Sea
More Accommodations options in Rincon
Grocery costs in Rincon, Puerto Rico
So what is the grocery situation in Rincon? Rincon has a limited number of grocery stores. You will find an Econo and Famcoop Rincón/Edward's Food Market.
We visited both and ended up mostly shopping for food at the Econo. If you are wanting bigger grocery stores and more selection, you need to head further south down to Mayagüez.
Our grocery costs in Rincon included adult beverages like beer or wine. We also included household items like toilet paper, detergents and the like. Our kitchen was fully stocked with cooking appliances and utensils, so we ate most of our meals at the condo.
Comparing grocery costs in Puerto Rico with other states we have lived in recently, we found that groceries were generally more expensive than Florida, Tennessee, Wisconsin and Washington State.
In addition, a lot of off imported groceries from the mainland United States had similar prices, but in smaller packages than on the mainland.
The one area that was cheaper was the beer and of course local Puerto Rican Rum.
Michelle's love for the delicious red wines set us back a few more dollars than we were used to. Wine in the tropics is imported and that means more expensive unfortunately.
| | |
| --- | --- |
| Groceries (Includes beverages, snacks, breakfast and household) | $392.90 |
How much did we spend dining out in Rincon?
As we already mentioned we ate nearly all of our meals at home since we had a kitchen and amazing sunset views every night from our apartment.
We did however enjoy a few lunches out on our trips to visit the beautiful Rincon beaches and at one of our favorite restaurants in Rincon, Lucky's.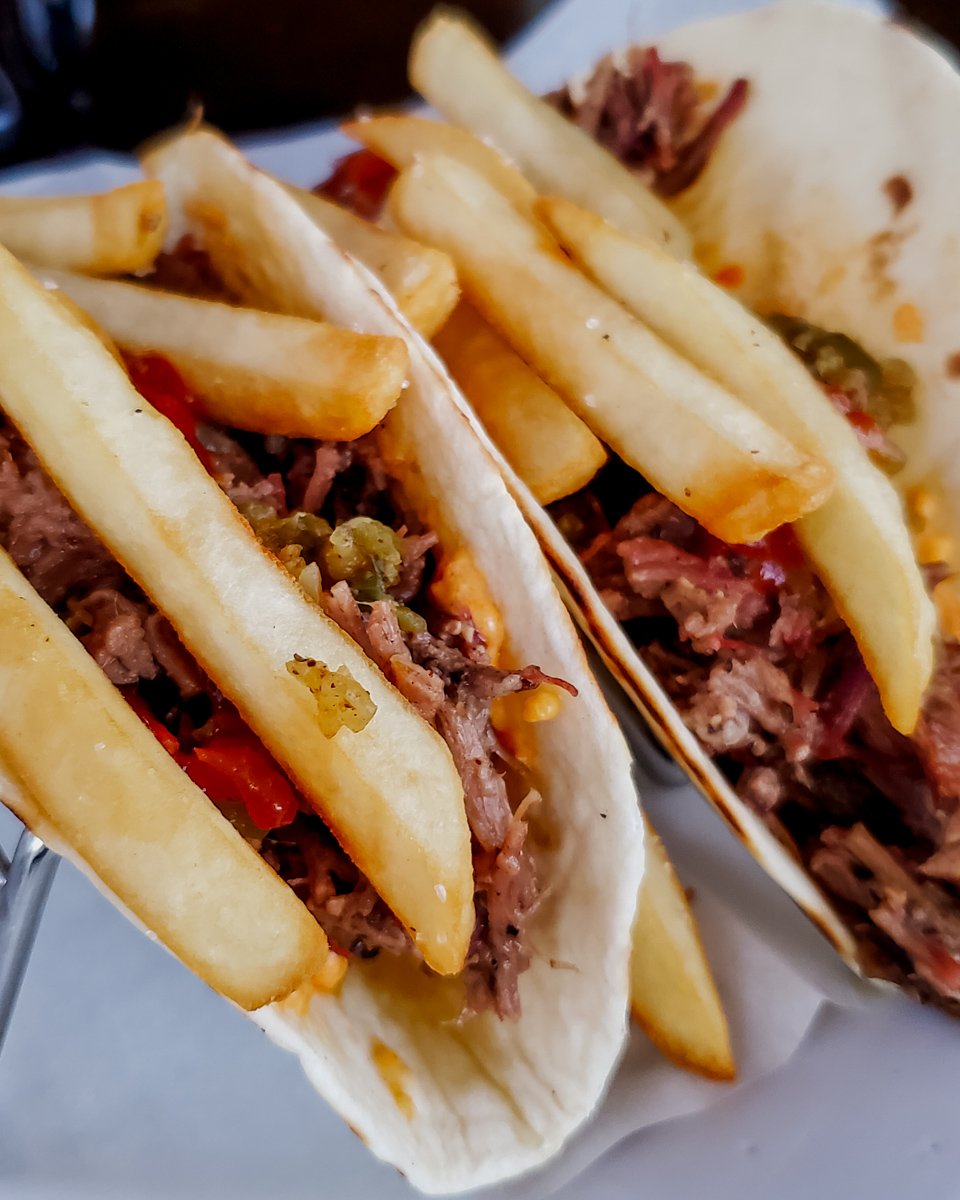 Tipping in Puerto Rico is similar to that on the mainland in the United States.
Dining out for us usually means enjoying a few adult beverages with our meals. We include drink costs in our totals as it is nearly impossible to sort those separately.
Obviously if you don't drink you can certainly save a few dollars more.
| | |
| --- | --- |
| Dining Out (Meals & Drinks out) | $290.15 |
What can you expect to pay for drinks at Rincon restaurants?
We found that drinks at Rincon restaurants were really reasonable for U.S. standards. Beers at restaurants were between $2.50-$3.50 and wine was $6.50-$10.
How much does beer and wine cost at the Grocery stores in Rincon, Puerto Rico?
In the grocery stores in Rincon, you can easily find a beer for $6-$7 for a 6 pack of 10 oz beers (again everything is smaller). A bottle of wine can cost $10-$20 and good Puerto Rican rum could be found for as little as $10 per 750ml.
All of these prices are before tax.
Our Transportation Costs in Rincon
During our stay in Rincon we had rented a car for the entire month. If you read about our cost of living in Fajardo, Puerto Rico, you will notice that our car rental increased.
Despite the cost going up for our second month in Puerto Rico, it was still really reasonable. Rental car prices have gone through the roof since our stay in Rincon, Puerto Rico and are not looking to go down anytime soon.
If you're curious, a US driver's license will cover you to rent and drive in Puerto Rico. We have a whole article you should read about how to get around in Puerto Rico.
Also of note is that our stateside auto insurance also covered us for liability in Puerto Rico. You will want to check with your provider ahead of time.
Want to earn up to 60,000 bonus points for travel? We use our Chase Sapphire Preferred card to earn points for all of our travels and you can to. Sign up and you will get 60,000 bonus points after spending $4,000 in the first three months your account is open.
Final note is we used our Chase Sapphire Prefered Credit Card Travel benefits to cover our Rental Car Damage Waiver. To do so we charged each car rental to our card to enable the coverage. That alone will save you some cash!
| | |
| --- | --- |
| TRANSPORTATION | |
| Rental Car | $685.19 |
| Gas & Tolls | $49.05 |
| Car Insurance | Our U.S. policy covered Credit Card covered Damage Waiver |
| Totals | $734.24 |
Want to earn up to 60,000 bonus points for travel? We use our Chase Sapphire Preferred card to earn points for all of our travels and you can to. Sign up and you will get 60,000 bonus points after spending $4,000 in the first three months your account is open.
Activities in Rincon, Puerto Rico
This is our category for all of the activities that we partake in wherever we are staying. We often try to book experiences that will let us see and explore our surroundings. Which is a big part of why we are living there in the first place!
Things to do in Rincon Puerto Rico
There are so many things to do in Rincon Puerto Rico!
Surfing in Rincon Puerto Rico is a very popular sport which sees it's peak in the winter months.
But don't worry if your like us and not surfers. There's plenty of other water sports, like stand up paddle boarding (SUP), snorkeling, scuba diving, swimming and jet ski rentals to keep you entertained in Rincon all year round.
Sometimes we find cool experiences talking with other nomads or on Facebook groups. But often we like to book our bigger experiences through a travel site like Viator or Get Your Guide.
Exploring the beaches in Rincon Puerto Rico was our primary activity during our month long stay. There are several beaches we visited like Tres Palmas, Domes Beach and more. We also visited The Rincon Lighthouse and took a road trip from Rincon south to Cabo Rojo.
Basically we did a lot of free stuff.
TIP: Snorkeling is not advised in Rincon during the winter months due to large waves and strong rip currents.
Our total costs for both of us were:
Our time in Rincon was quite relaxed, as we strive to achieve a work-life balance with our travels—'Work, Play, Repeat'. This is a fundamental reason for why we choose to stay in places for weeks or months at a time.
You Might Also Be Interested in…
Our Fixed Costs while Traveling as Nomads
We have some fixed costs that we have every month no matter where we are living abroad or even living in Puerto Rico. Here are the fixed costs related to our time in Rincon.
Travel Medical Insurance
Normally we would discuss our Travel Medical Insurance that we each carry. We use Nomad Insurance from SafetyWing which provides travel coverage plus Medical benefits worldwide.
But as United States residents, Safety Wing only covers us for 15 days while in the U.S..
Puerto Rico is considered in the United States since it is a territory. So we did not carry any additional Travel Medical Insurance during our stay in Puerto Rico.
You can read more about Travel Medical Insurance here.
Mobile Phone Service
Our phones are pretty much an extension of our lives as travel bloggers and a fixed cost for us.
We have been using T-Mobile phone service for several years now while traveling, both domestically in the United States and internationally.
So far everywhere we have traveled our T-Mobile phone service works just like on the mainland. While in Puerto Rico we had quite good coverage except for in the rainforest. Should you decide to live in Puerto Rico T-Mobile is a good phone service provide to consider.
As a bonus, included with our T-Mobile service is also some entertainment like Netflix, AppleTV and Paramount +.
We were on the Magenta plan during our stay. Since Joel is a veteran of the U.S. Air Force, we also get a nice discount.
VPN
We use a VPN (virtual Private Network) as an extra layer of protection for our financial transactions while traveling.
VPN's are also great for unlocking geolocated websites and services like our favorite streaming services while abroad, although this was not necessary in Puerto Rico.
We are using Surfshark as our VPN of choice. No logs and excellent price too.
| | |
| --- | --- |
| Mobile Phone & Internet | $87 |
| VPN (Surfshark) | $2.21 |
Misc costs
Our Total Cost to Live in Rincon, Puerto Rico as Digital Nomads
Quick note: your costs will likely be different from our costs. Your costs to live as a nomad in Rincon will vary based on your accommodations, dining out and the experiences you partake in. You can definitely spend a lot less or even a lot more! Looking at you Crypto bros!
So what were our total costs of living for our one month stay in Rincon, Puerto Rico?
Finally our cost of living in Puerto Rico as digital nomads is going to be a lot higher than locals or retirees. Anyone living for years at a time gains a lot more advantages to being in one place.
This is the downside to the digital nomad lifestyle. Not staying in one place long enough to get those long term savings. We are looking at you accommodations!
Our total costs for 2 people were:
| | |
| --- | --- |
| | OUR COSTS IN RINCON |
| Total Costs | $4,071.84 |
Final Thoughts about our Cost of Living in Rincon
We understand that it's important to have an idea of the costs associated with living in Puerto Rico. That is why we want to share our real-life expenses during our stay in Rincon with the intention of assisting you in planning your budget for your own time in Rincon.
If you are considering moving to Puerto Rico as a remote worker, digital nomad, or retiree, we hope that our experience can provide some helpful insights.
Finally, there are other costs that we are not including like life insurance and medications as those are pretty specific to your situation.
We are also not including airfare and our other travel blogger business costs. As these vary or are not relevant to most of our readers.
Our Cost of Living in Rincon vs. Fajardo
Compared to our time living in Fajardo Puerto Rico we actually spent about $700 less. This is despite spending more money on our car rental! Living in Rincon we actually saved money on food since we were able to bring our remaining groceries from Fajardo in our car on our road trip across the island.
Being able to bring food and groceries from one destination to the next is kind of rare for us as we usually end up traveling to our next destination by train or plane. All of our experiences in Rincon were free so that helped as well.
Overall we spent two months living in Puerto Rico and we can confidently say it was well worth it.
Honestly though it might be awhile before we come back for another stay because it is quite a bit more expensive than our current travel budget allows.
Be sure to check out our other Cost Of Living articles from our travels to destinations around the globe.
Using our affiliate links (hotels.com, expedia.com, VRBO, Hertz, Chase Sapphire Prefered, Viator, etc.) supports great content on wanderinghartz.com and our Youtube channel.
None of the affiliate links cost you anything or increase the price you pay, and we may earn a small referral commission.
Or if you're feeling generous you can buy us a much appreciated glass of wine (or whiskey)!
Cheers,
Happy Wandering!
Joel and Michelle