Don't Let Your Dream Trip Turn Into a Nightmare – Tips on Finding the Right Hotel or Vacation Rental!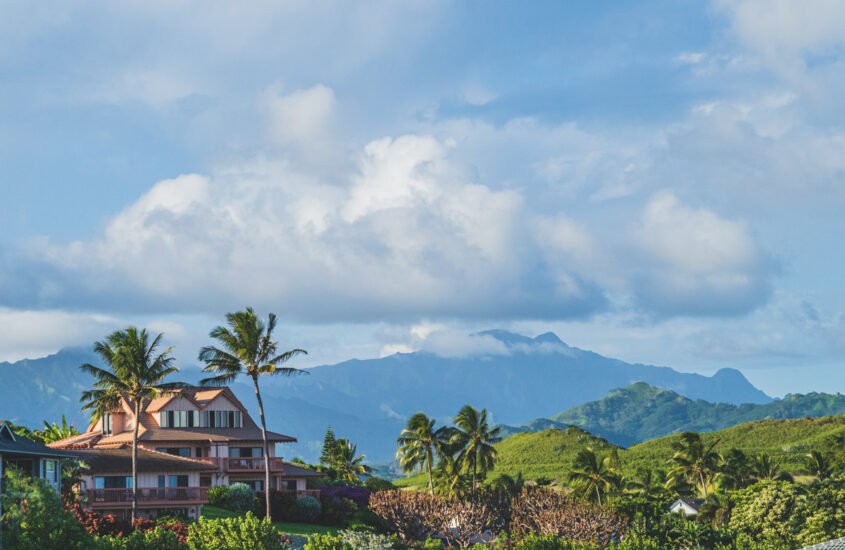 Nobody wants to work hard to save up for the perfect vacation only to have it ruined by a terrible hotel or vacation rental experience. Unfortunately we have had a fair number of less than stellar experiences in our travels both in the United States and abroad.
Whether it's due to unsanitary rooms, poor customer service, or an uncomfortable atmosphere, staying in the wrong place can ruin an otherwise perfect trip. The key to making your dream trip a reality is to find the perfect place to stay.
In this blog post, we'll go over some of the most important tips we have learned for finding the right hotel or vacation rental for your perfect getaway.
We'll cover everything from understanding the location, researching ratings and reviews to complying with check out procedures. With these tips, you can make sure your dream trip doesn't turn into a nightmare.
Misunderstanding the Location of a Hotel or Vacation Rental
Don't let a great deal fool you – misreading the location of a hotel or vacation rental can be an expensive mistake. Before booking, hone in on the area and distance to nearby attractions you're interested in visiting.
Take the time to research reviews from others and consult local maps to get a better idea of the area.
This can save you from unintentionally booking in an area or hotel known for late night ragers on your family vacation.
Las Vegas Strip anyone? Unless of course that is what you're looking for!
Judging a Place by Photos Alone
Choosing a vacation rental or hotel can be tricky when relying solely on photos; they may be taken from flattering angles to make a place look more attractive than it is in reality, or from less-than-ideal angles to make a place appear smaller or worse than it actually is.
Photos may also not accurately portray the amenities or atmosphere that a rental or hotel has to offer. We even have had stay were the photos showed a dishwasher only to find it was replaced with a wine cooler.
We ended up putting the wine cooler to use too. Mainly to keep the dishwasher (us) happy while hand washing the dishes!
To make an informed decision, it is important to read those reviews and do research in order to gain a better understanding of what you can expect from the rental or hotel.
Examining Past Reviews
Not Looking at recent reviews is a crucial step in making sure your dream trip turns into a reality.
It's important to read reviews from the past year to make sure that the hotel or vacation rental is up to date with their offerings and is still providing the same level of service that you are expecting.
The reviews will give you a more accurate picture of the property and will help you decide if this is the place for you.
Additionally, recent reviews can help you identify any red flags that may have been overlooked and can provide you with valuable information on the property's amenities and services.
One of our worst vacation rental experiences was all due to a bed that was literally hard as a rock! We made the mistake of not scrutinizing the reviews further and it cost us in tears and sleeplessness.
We are not exaggerating!
Checking the Amenities
One of the most important tips for finding the right hotel or vacation rental is to make sure you study the amenities offered. This can include anything from a full-service kitchen to a hot tub. Additionally, it's important to review the quality of the amenities as well.
Ask yourself questions like, "How comfortable are the beds?" or "Are all of the amenities maintained?".
Often amenities like gyms and pools are only open in the high season. We have seen this abroad as well. That really good deal may be due to a lack of access to the amenities that sold you on the stay in the first place.
Our number 1 amenity is speedy internet!
It is one of the first things we ask about when we are vetting a stay. We need high speed internet to work on this website and upload our videos to youtube.
Our entertainment is also online! We relax and chill in the evenings by watching one of our go to streaming services, listening to podcasts or music.
👉 WE ALWAYS TRAVEL WITH A VPN FOR SECURITY ONLINE AND WATCH OUR FAVORITE SHOWS
Not Raising Issues During the Stay
Raising issues during your stay is essential to make sure your dream trip is not ruined by any unexpected surprises. It's important to communicate any issues you have to the owner or the manager of the rental property as soon as they arise.
The sooner the issues are addressed, the less likely you are to be disappointed or have a bad experience.
Not to sound like a broken record but search the reviews for how helpful and responsive management of the property has been in the past.
We like to message them prior to booking to verify important information. If the owner or the manager of the rental property are unresponsive or unhelpful, look for a different accommodation.
Ignoring the Rules of the Rental Property
Every vacation rental has its own set of rules, so it's important to familiarize yourself with these before booking. Rules can range from what time you can check in or out, to whether you can have guests over, to having to pay an additional fee for pets or children.
The news if full of horror stories from unsuspecting travelers who have been shocked by overbearing rules from vacation rental hosts and also from those who paid dearly for not following the simplest of rules.
Overbearing rules aside, ignoring the rules can lead to serious repercussions, such as being charged a penalty or even being asked to leave. So it is important to make sure you are compliant with the rules of the rental property so that you don't end up spoiling your dream trip.
Not Paying Attention to the Cancellation Policies
Cancellation policies vary greatly from hotel to hotel, and from vacation rental to vacation rental. It's important that you research and understand the cancellation policies before confirming your booking.
Different policies may offer different levels of flexibility, and can even include a refundable deposit. Knowing the policies in advance can help you make an informed decision as to which hotel or rental is right for you.
Have your questions answered before hand and make sure that you have a clear understanding of what you are agreeing to. This will ensure that you have the flexibility you need and that any changes to your booking won't come as a surprise.
Flexible cancellation policies are really important to our slow form of travel. We often book stays that are weeks to months long in advance.
Recently we have had to rearrange our travel plans due to illness and unfortunately lost a month long stay. Luckily for us our host was very accommodating and allowed us to rebook our stay at a later date. We still lost a portion of our rent, but at a minimal loss.
Failing to Comply with Check-Out Procedures
Before you leave, make sure you have followed the hotel or vacation rental check-out procedures to the letter. This may include completing a check-out form, returning all keys, leaving behind a forwarding address, and paying any outstanding charges.
By making sure you understand and follow the check-out procedures, you can avoid unnecessary fees and surprises on your credit card once you get home.
We once forgot to return a physical key to a vacation rental and had to overnight the key back to the property manager. It was a mistake that cost the price of a nice lunch for two!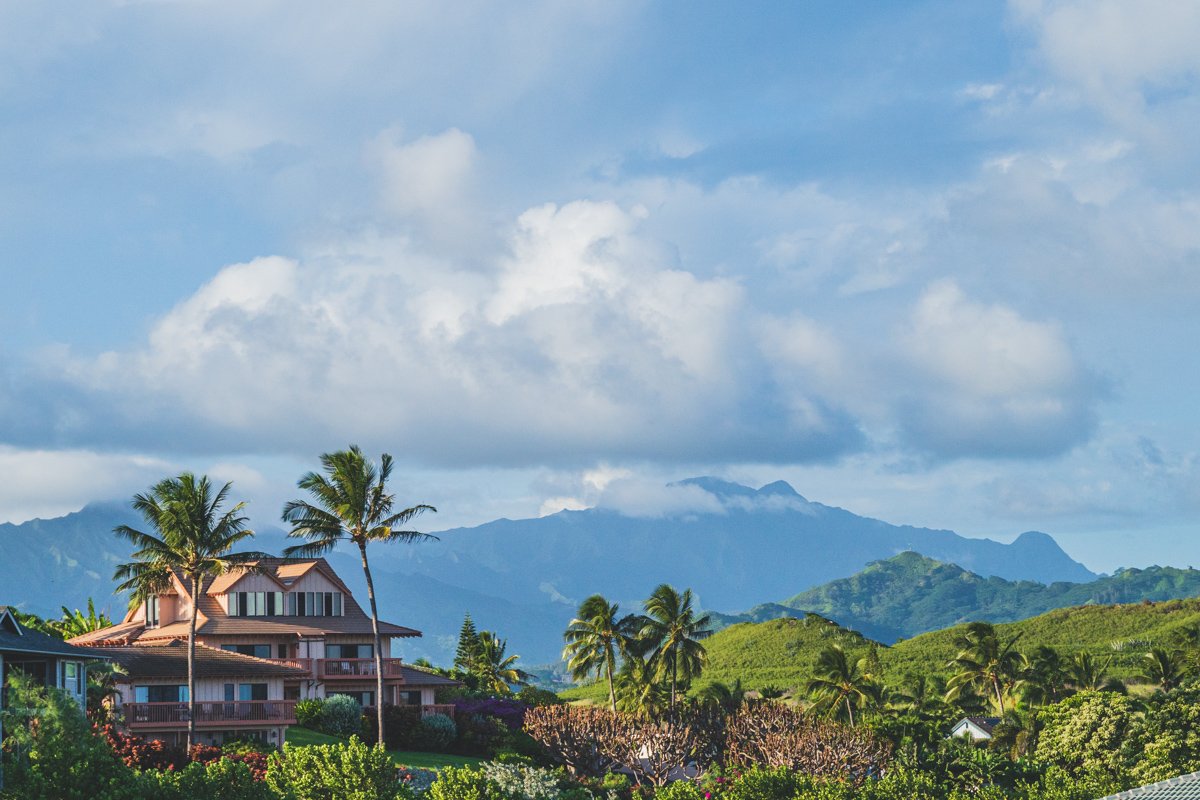 Final Thoughts
In conclusion, it's important to take the time to do your research when it comes to finding the right hotel or vacation rental for your dream trip. Researching ratings and reviews to understanding the location, checking the amenities and complying with check out procedures can all be key to having a wonderful and stress-free vacation. With these tips, you can make sure that your dream trip doesn't turn into a nightmare.
⚕ Are you covered with International Travel Medical Insurance? Get worldwide coverage with SafetyWing
Our Go To Platforms for Booking Hotels and Vacation Rentals
Want to earn up to 60,000 bonus points for travel? We use our Chase Sapphire Preferred card to earn points for all of our travels and you can to. Sign up and you will get 60,000 bonus points after spending $4,000 in the first three months your account is open.
Using our affiliate links (hotels.com, expedia.com, VRBO, Hertz, Chase Sapphire Prefered, Viator, etc.) supports great content on wanderinghartz.com and our Youtube channel.
None of the affiliate links cost you anything or increase the price you pay, and we may earn a small referral commission.
Or if you're feeling generous you can buy us a much appreciated glass of wine (or whiskey)!
Cheers,
Happy Wandering!
Joel and Michelle