Nashville to Bansko: Wandering Hartz Featured on the Badass Digital Nomads Podcast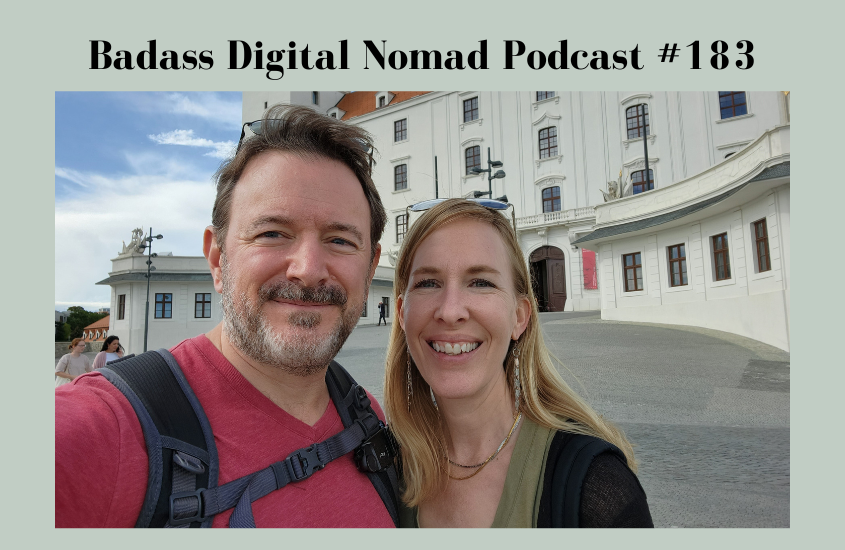 Have you ever dreamed of living and working remotely in a faraway land? We did and we sold everything we owned in search of a more abundant life living abroad.
Join us as we discuss our own experience becoming location independent for the first time and moving from Nashville, Tennessee to Bansko, Bulgaria.
Digital Nomad Topics We Discussed
We are thrilled to have had the opportunity to be featured on the Badass Digital Nomads podcast with Kristin Wilson! We shared our insights on Building Online Income Streams, the incredible benefits of living and working remotely in Bansko, Bulgaria as nomads, Travel Blogging, the liberating feeling of selling all your belongings, the life-changing practice of slow travel, and finding that perfect work/life balance while traveling full-time.
In addition we spoke about how to generate online income streams from Stock Photography and Videography as well as what stock photos and clips consistently sell the most. Check out Joel's Youtube channel to learn more, after you listen to the podcast of course!
Badass Digital Nomads Host:
Kristin Wilson is the author of Digital Nomads for Dummies, Host of Badass Digital Nomads and Youtuber. Her videos about Bansko, Bulgaria and the digital nomad lifestyle have been an incredible source of inspiration for us!
We're so excited to have been featured on the Badass Digital Nomads podcast with Kristin while in Bansko! It was truly a unique experience that we feel so grateful for. We'd like to thank Kristin for giving us the opportunity to be on her show and for being an amazing source of knowledge and motivation.
Connect with Kristin Wilson:
Subscribe to Traveling with Kristin on YouTube
Subscribe to Digital Nomad TV on YouTube
Join the Badass Digital Nomads Facebook Group
Follow @KristinWilson on Clubhouse App
Resources Discussed in the episode:
Where to Sell Your Stock Photos/Videos: iStock/Getty, Shutterstock, Adobe Stock, Pond5, Wirestock,123rf, Deposit Photos
Tech/Gear: Joel's Laptop Zenbook ProDuo, Chromecast
Digital Nomad Events: Bansko Nomad Fest, Traverse 22, Nomad Cruise
Accommodations in Bansko, Bulgaria: Our Stay, VRBO's, Hotels
Kristin's Book: Digital Nomads For Dummies
Related Videos:
Bansko 🇧🇬 Summer🌞Walking Tour Favorite Spots as Digital Nomads [Bulgaria]
Why we LOVE Living the Digital Nomad Lifestyle In Bansko, Bulgaria
€ 230/month Digital Nomad Apartment Tour in Bansko Bulgaria 🇧🇬 (Colive Cowork)
COST of LIVING BULGARIA 🇧🇬 | What does it cost as a Digital Nomad in Bansko 2022
Experience the Best of Bulgarian Wine on a Wine Tour of Melnik
How was Flying to Bulgaria in 2022? Bansko Nomadfest & European Travel Tips
Related Articles:
Using our affiliate links (hotels.com, expedia.com, VRBO, Hertz, Chase Sapphire Prefered, Viator, etc.) supports great content on wanderinghartz.com and our Youtube channel.
None of the affiliate links cost you anything or increase the price you pay, and we may earn a small referral commission.
Or if you're feeling generous you can buy us a much appreciated glass of wine (or whiskey)!
Cheers,
Happy Wandering!
Joel and Michelle