Urgent Care Visit Changed our European Travel Plans – November 2021 Update
We Haven't Made it to Europe Yet
Happy November everyone! Well if you have been following our social media like Instagram, Facebook or Twitter, you probably already know we did not make it to Europe like we had planned. We were supposed to hop the pond from the U.S.A. to Portugal at the beginning of October. And well, we had a medical event that knocked the wind out of our plans and created a ton of stress.
What happened?
If you remember In our 1 year on Youtube Update Post we were in the middle of a road trip back to Nashville to see our friends and rebase there. The trip was going really well and we even spent 10 glorious days in Sedona, Arizona courtesy of my parents. Thank You Mom & Dad!
We visited with some wonderful friends in Phoenix, AZ for a few days which is where we filmed the video for our 1 year on Youtube article. The trip was going really well and we were mesmerized by the amazing Southwestern countryside. We didn't film a whole lot on that trip but hopefully we can get some of that edited in the next few months. Fingers crossed.
Urgent Care in Albuquerque
A few hours after we left Phoenix we had a medical issue and ended up at an urgent care in Albuquerque for half the night.
It's a long and private story we don't feel comfortable sharing in a public setting. It turned out to not be life threatening but there are some issues we will have to deal with in the near future in addition to the several thousand dollars in bills. Yeah, American healthcare!
Needless to say, the next few weeks were pretty stressful as we made our way back to Nashville where we are rebasing. We spent the time trying to find doctors for additional examinations and dealing with healthcare coverage limitations. It didn't help much that we were literally moving. Putting us in a difficult spot trying to find new health coverage and doctors.
Our time back in Nashville seeing our friends really helped a lot to reduce some of that added stress. We had not seen most of our friends in over two years since we had sold our home and everything else to travel. We were supposed to have been back to Nashville to visit in the spring of 2020 but the pandemic made short work of that.
Postponed our Europe Trip
One of the big realizations we had after the Urgent Care visit was that we would have to postpone our trip to Portugal and Europe. We have tentatively pushed everything back to spring 2022 when we hope to leave. We are currently deciding on which countries to visit and of course in which order.
Ireland is high on our list for places to visit first, and being outside of the Schengen Zone it of course doesn't eat into our time in other continental European countries.
We have both visited Ireland a couple times and the last being during my birthday and as an exploratory trip for a screenplay I am still writing. Portugal is still high on our list as are Italy and Spain.
Moving everything back means no Thailand for the winter which brings us to…
Back up Plan Engaged!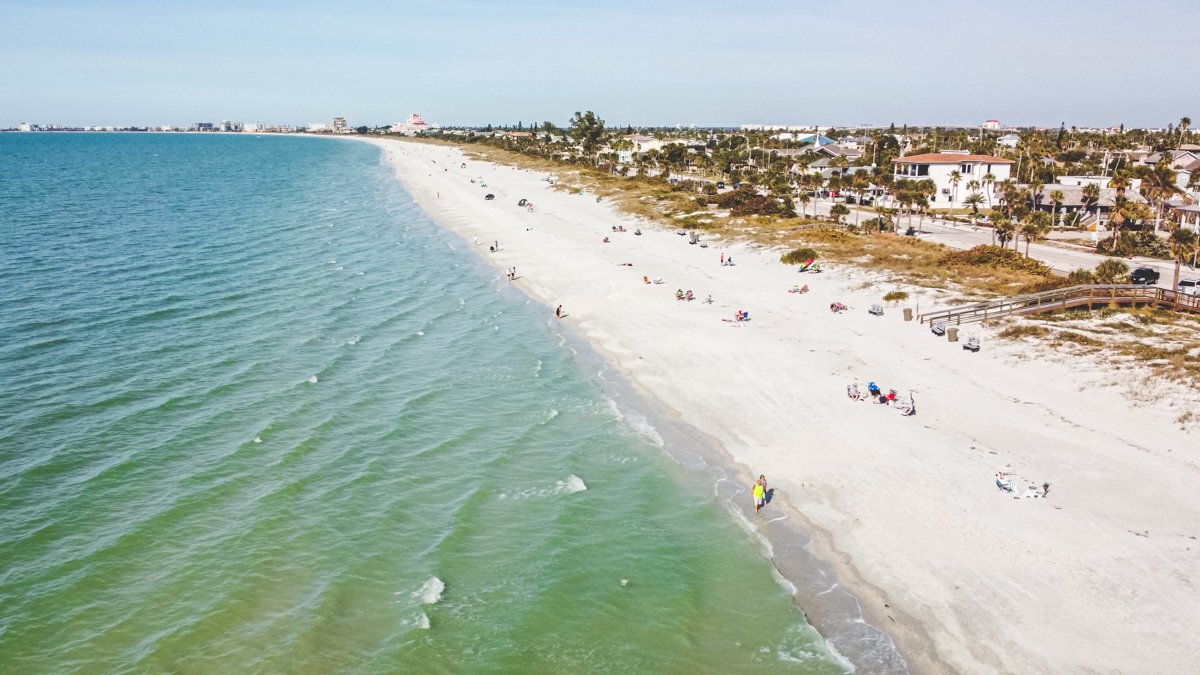 In our last update article we went over our backup plan in case we had trouble with international borders reopening. The plan was to head back down to Florida for the Fall and possibly Puerto Rico again for the rest of the Winter.
We have engaged the Florida plan and made our way back to the St. Petersburg Clearwater area. This time around we have wheels so the hope is to venture a little further from our current homebase and explore more of Central Florida.
As for Puerto Rico… prices have risen quite a bit from last year as most of the pandemic deals are going away as vaccination rates are heading in a good direction. As we have written about getting around in Puerto Rico generally requires a car, and so far rental car pricing has been much higher than pre-pandemic which puts a damper on our style of travel. If we make it back it might be for a short trip to explore more of San Juan again. We will see.
House Hunting in Europe
Another reason we have been wanting to head to Europe is to look for a house to purchase. It is something we have been wanting to do for about a year now and with all of the news about inexpensive houses in Italy, Spain and Portugal we are pretty serious about it. We would love to have another home base closer to where we are wanting to do more traveling over the next few years.
With the crazy housing market in the United States, it doesn't look likely we will be able to find a small place that would fit our needs or budget. Our original plan was to invest in a rental property where we could store our remaining things and use it as a home base. Unfortunately that never materialized as the housing market prices keep rising and the difficulties we have endured with our main work industries.
Let us know if you would want to see updates on our house hunting in Europe both on our youTube channel or this website.
What's Next for The Wandering Hartz Website and YouTube Channel?
Goodnews! We have lots of great videos and articles coming soon. The events of the last couple of months have not given us a lot of time to work on delivering you great useful content. Although we finally finished our road trip to Washington series. Check it out as there is a ton of beautiful scenery from Northern California and Oregon. Plus we stayed at a haunted historic hotel in Oregon.
Also we created an article and video out about Which Las Vegas Hilton Vegas hotel you should stay in on your next Vegas adventure. Along with beginning a new series of articles and videos about San Diego!
Seeing as we are back in Florida for the Fall you can expect to see more vacation guides like our travel guide to Siesta Key, Treasure Island and even more Florida content.
Updates to our Newsletter
There are a few new changes coming to our newsletter like monthly tips, links to some of our favorite travel articles from across the web and downloadable images from our travels you can use for a phone screensaver or for your computer home screen. The Newsletter is free and we usually put out just a few each month. You can sign up here or at the bottom of the page.
Want to earn up to 60,000 bonus points for travel? We use our Chase Sapphire Preferred card to earn points for all of our travels and you can to. Sign up and you will get 60,000 bonus points after spending $4,000 in the first three months your account is open.
A bit of Celebrating – 300 Subscribers on YouTube
We finally hit 300 subscribers on YouTube! Thank you all for subscribing, we really appreciate it. Now we are hoping to get to 1000 subscribers so we can actually earn a few bucks from all of the ads youtube plays during our videos.
So if you haven't already, be sure to show your support by subscribing and helping us get to 1000 subscribers. You can also use our links on this site for hotel bookings, Vrbo's and experiences to help us create more informative articles. It doesn't cost you any more and we earn a small commission if a booking is completed.
And finally if you can buy us a virtual glass of wine and cheers along with us as you plan your next adventure.
Happy Wandering!