Last Day in Florida, Lunch at Caddy's Beach Bar and Walk Along Sunset Beach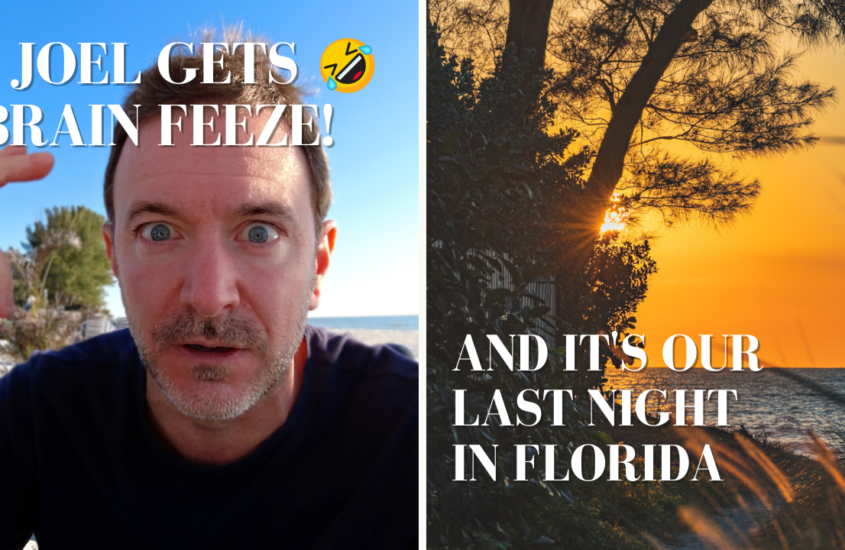 It had finally come to an end, our time in sunny Florida was winding down. We were sad about leaving Florida as it's lovely beaches and weather that had been our home for the last few months but also so very excited for our new adventures in Puerto Rico.
The VRBO on Sunset Beach on Treasure Island has been our home for the last 2 months. With our final day on our lovely beach to enjoy, we decided to walk down to Caddy's, a popular local restaurant chain and have one last lunch on the beach. 
Caddy's on Sunset Beach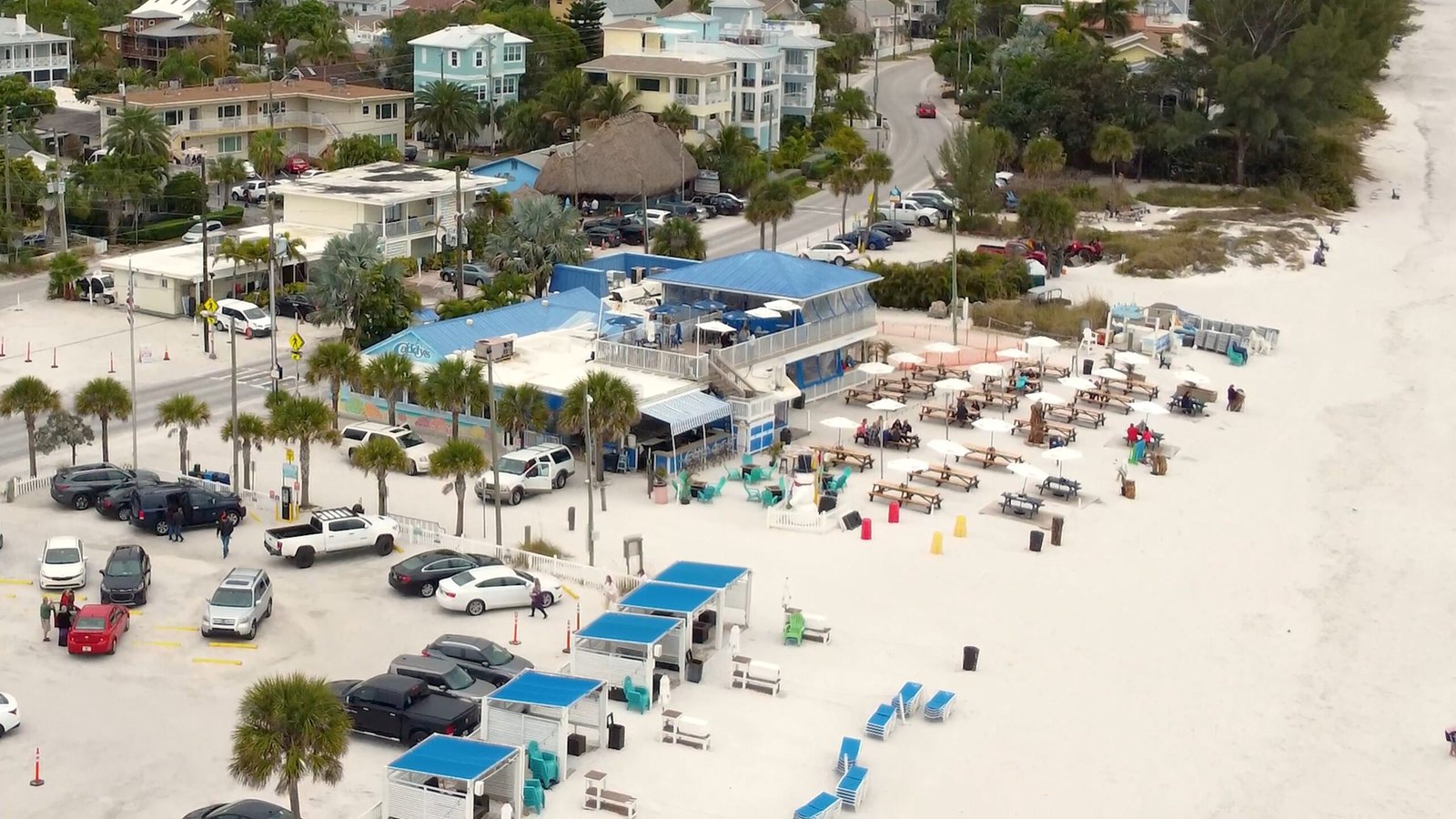 There are several Caddy's restaurants along the gulf coast and for good reason. The food and drinks are good and they all offer lovely views of the Gulf of Mexico and its amazing sunsets. Our nearest Caddy's was a lovely 5 minute walk from our condo along Treasure Island's aptly named Sunset beach.
Drinks
We spent the afternoon enjoying the sun and squishing our toes in the sand while we sipped our drinks. Joel had the 32oz. Coconut Mojito bucket, yes bucket! Priced at $16 it was quite delicious but ultimately maybe not the best bang for your buck. Undeterred Joel tried the $10 Pina Colada as well and it was a far better deal in his opinion.
Michelle, ever the wine lover, enjoyed a tasty red wine. Caddy's is a beach bar so you are bound to find both adult and non-adult beverages on the menu to quench your thirst.
Food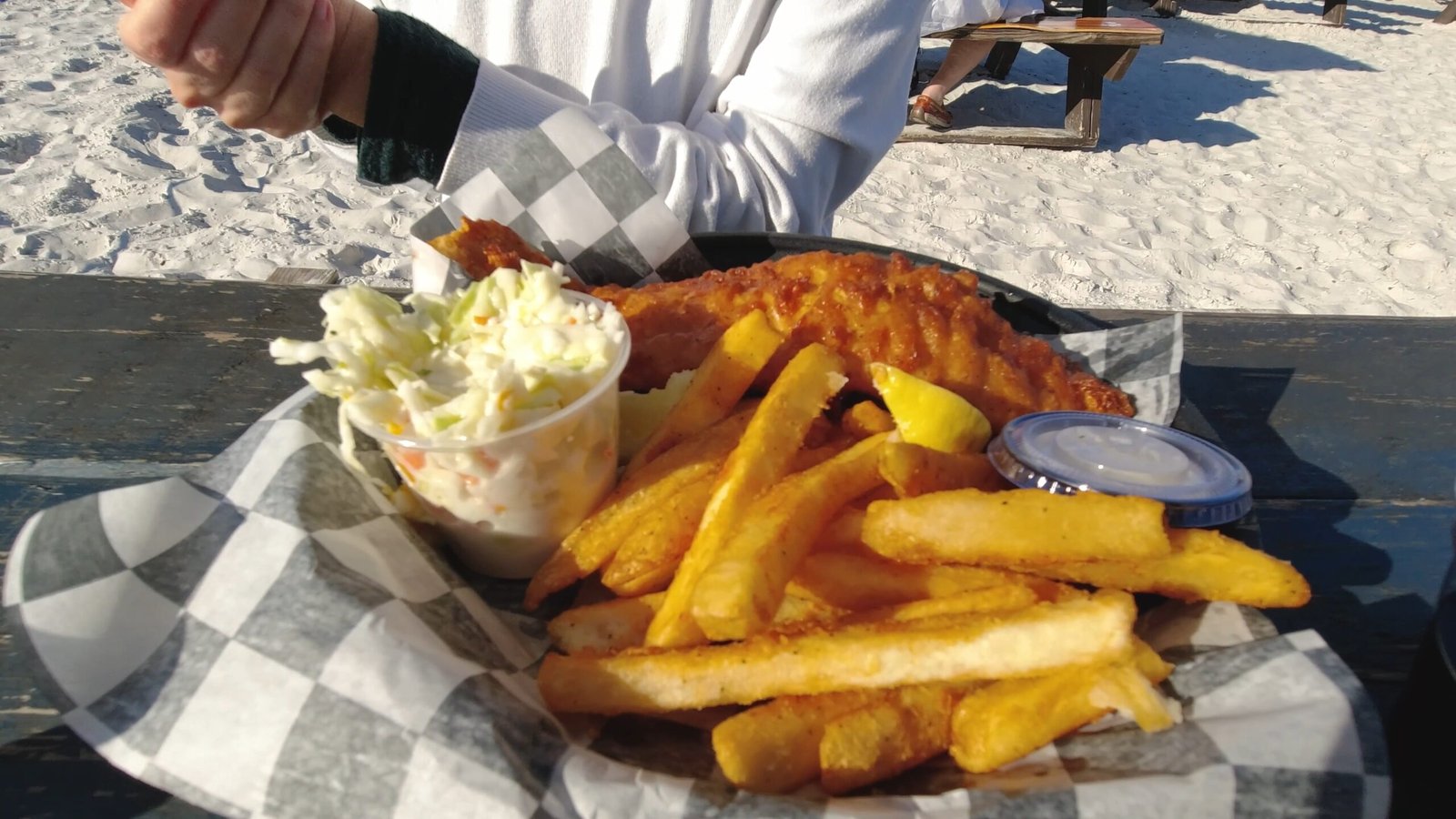 For lunch Michelle tried their fish and chips, which ended up being a huge portion of crispy fried white fish and french fries. We really thought they were pretty darn good, perhaps not as good as what we have had in Ireland thought! It's pretty hard to impress us with fish and chips as we consider ourselves connoisseurs. You won't go wrong nor be disappointed.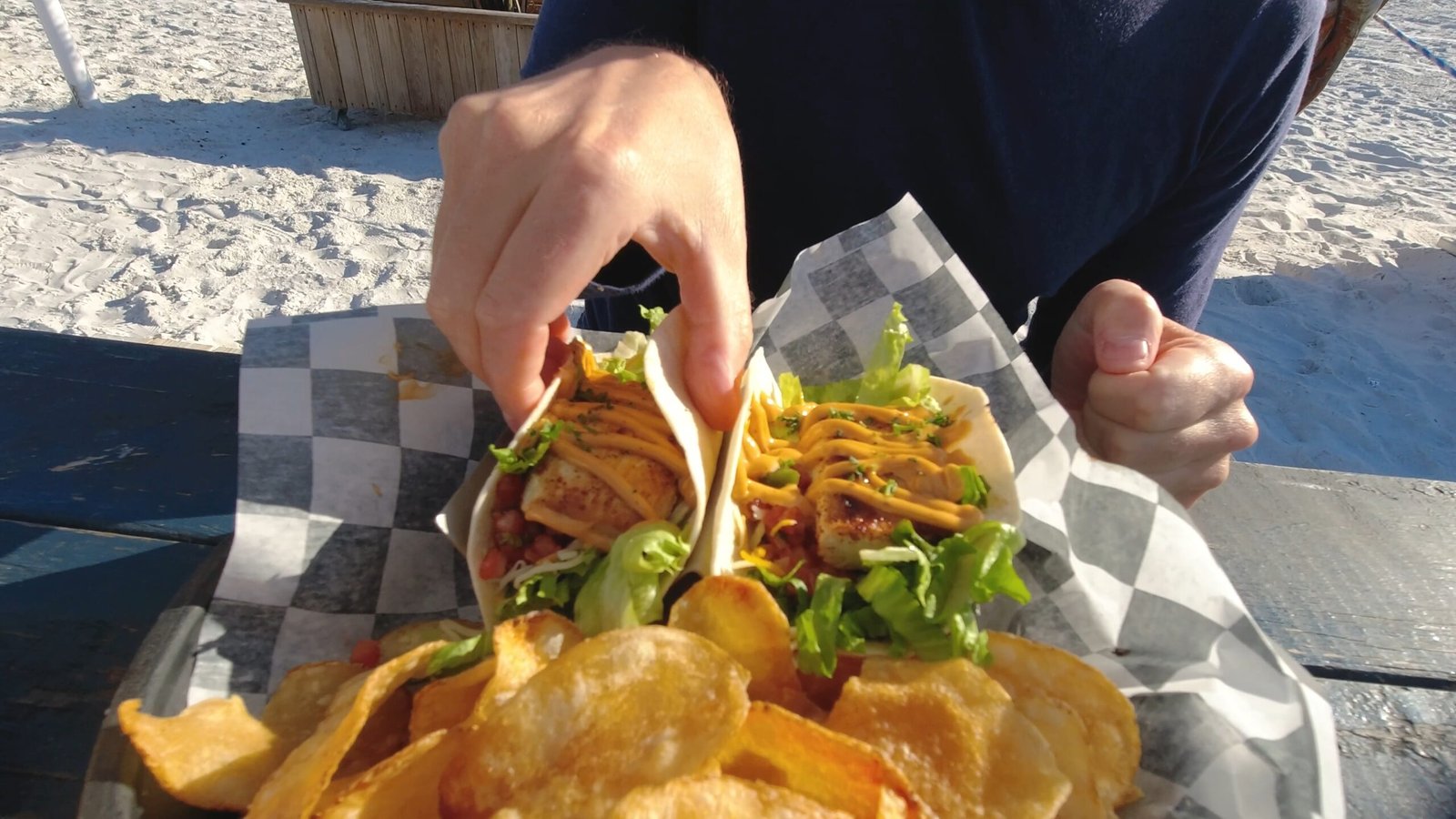 Joel had the mahi-mahi fish tacos with homemade kettle chips. It came with two generous tacos with a spicy chipotle sauce that brought it all together! Joel highly recommends it! Our meal was delicious and there is something so wonderful to dine with lovely views of the ocean.
Be warned you will be paying a little bit more due to the location and of course that view. Expect everything to be about $1 more than what you can find a few blocks off the beach. Also you're on the beach so you got to watch for the gulls, they will swoop in and steal your food on a moment's notice!
Final walk along Sunset Beach
After our lunch we headed out onto Sunset Beach for one last walk along the water and watched the sun go down. We spent 4 months living on Treasure Island and Sunset Beach overlooking the Gulf of Mexico. It was a magical time for us looking back and it ended up being the perfect place for us to spend the winter. You can read more about our experiences in the St.Petersburg area here.
Say Thanks!
Using our affiliate links (hotels.com, expedia.com, VRBO, Hertz, Chase Sapphire Prefered, Viator, etc.) supports great content on wanderinghartz.com and our Youtube channel.
None of the affiliate links cost you anything or increase the price you pay, and we may earn a small referral commission.
Or if you're feeling generous you can buy us a much appreciated glass of wine (or whiskey)!
Cheers,
Happy Wandering!
Joel and Michelle