Road Trip through Kentucky's Bourbon Trail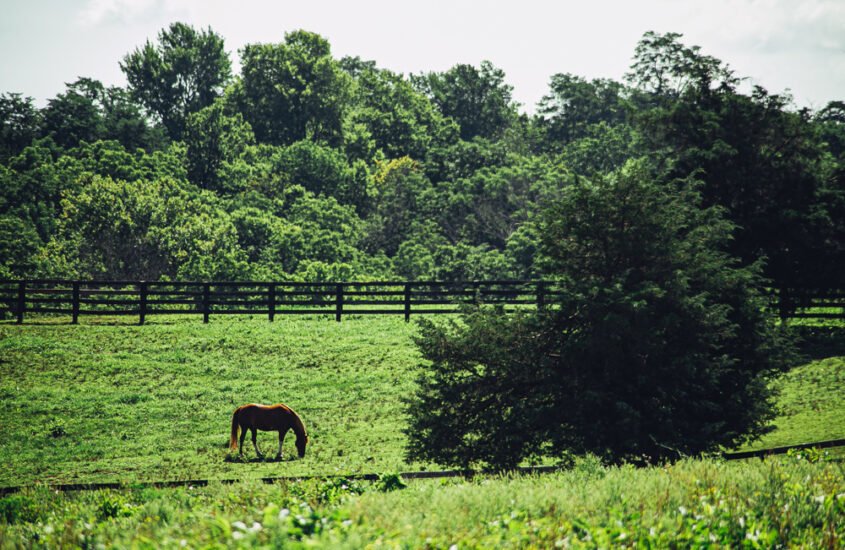 Kentucky might not be the first thing one tends to think about for a road trip but when Joel and I started talking about places we could easily visit from Nashville, TN this seemed like the perfect one! His birthday happened to fall right in the middle of our trip so that gave us an extra reason to go and celebrate.
So why Kentucky?
Well Joel had always wanted to experience The Bourbon Trail and I had been to Louisville and Lexington a couple of times when I was younger and fell in love with the area. It's horse country after all and anyone who knows me knows my love of horses.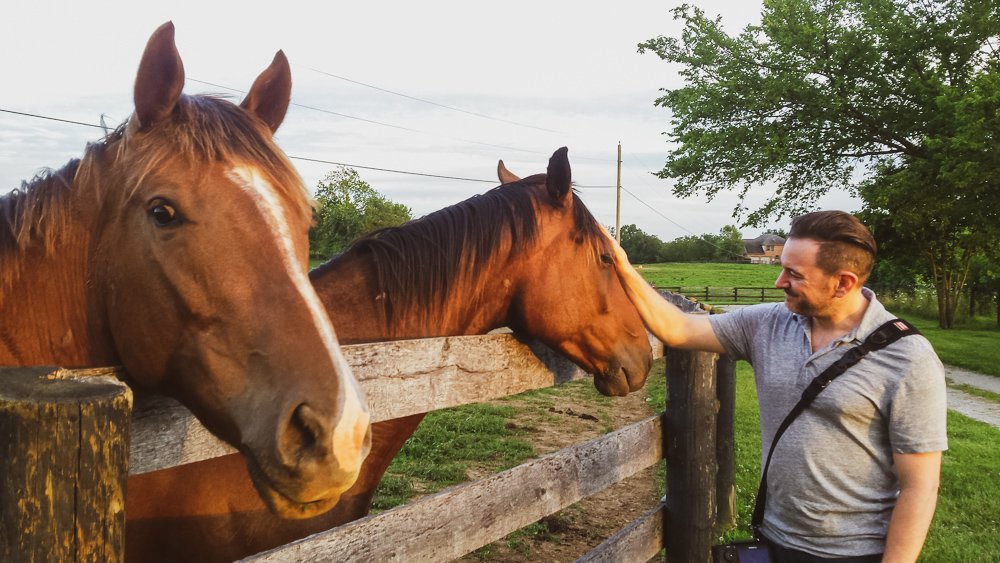 Planning our Bourbon Trail Trip
We started planning our road trip by mapping out our stops. The website The Bourbon Trail has a really great map that allows you to customize your route and also gives you a lot of information about each distillery.
Once Joel picked the distilleries he most wanted to visit, we decided to give ourselves four days for the whole trip. That would give us three days to drive The Bourbon Trail and one bonus day at The Kentucky Horse Park, yeah horses!
Deciding Where to Stay
When deciding how we wanted to experience horse country in Kentucky and so we opted to skip the hotels and motels and look at more authentic experiences. We started by looking at Bed and Breakfasts, but they were out of our budget range. Next we looked at AirBnb and found a stay on a horse farm that would be our home base during our stay and at a reasonable price.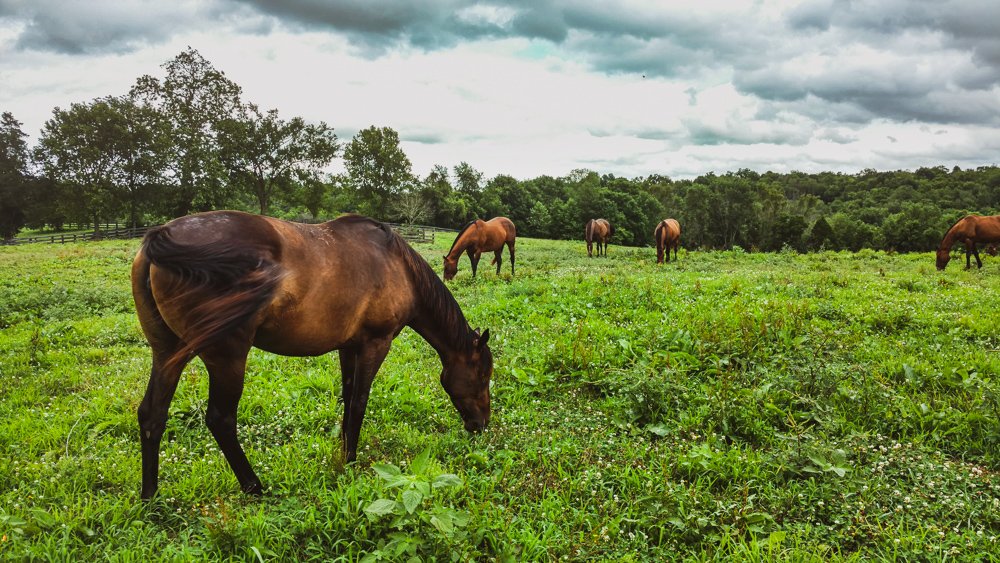 Our choice was to stay in Versailles, KY because of the location, it was centrally located within easy driving distance to the distilleries we had picked out and close to Frankfort and Lexington.
Tip: Pick your route first then decide on your overnight location. This saved us a lot of time driving and made for a more enjoyable relaxing vacation.
Day 1 Nashville to Versailles
We made our way North from Nashville and shortly found ourselves in Kentucky driving along roads lined with fences and rolling hills of green/blue grass dotted with horses grazing in the pastures. This part of Kentucky is so picturesque and in my opinion is quite underrated. The grass actually does have a blue hue to it when viewed from a distance. It's most noticeable in the spring when this type of grass blooms, the buds have a bluish tint to them. Hence the nickname for Kentucky, The Bluegrass State.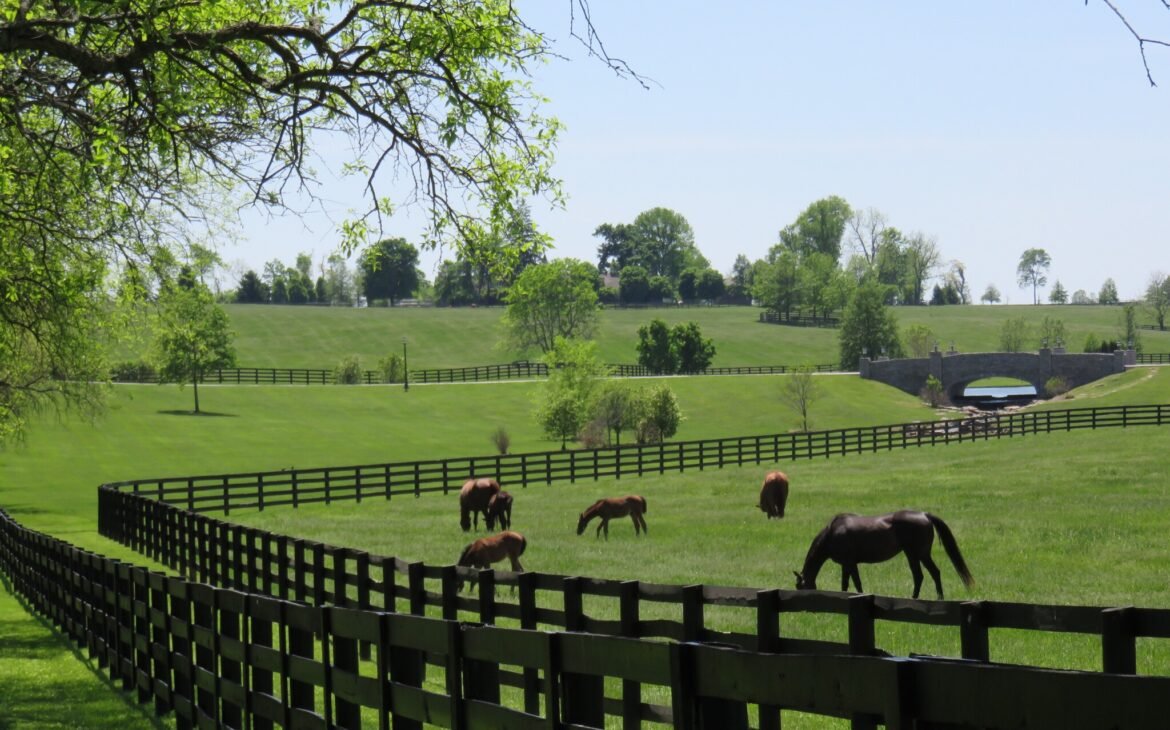 Three hours later we had made it to Versailles and found our AirBnB easily enough. My first priority after having settled into our AirBnB was to visit some of the horses and explore the horse farm. After dinner we decided to turn in early so we could get a head start on our tour of the Bourbon Trail the next day. 
Day 2 Woodford Reserve
We began our first day on the trail at Woodford Reserve in Versailles, KY. It was only a few miles from our AirBnB so we didn't have far to drive.
Tours are everyday from 10 AM- 3 PM Monday thru Saturday and Sunday from 1 PM- 3 PM. We booked the hour long tour that includes a bourbon tasting at the end, which is the best part! Our tour was fantastic. They walked us though the whole process including visiting the fermentation tanks, the stills, warehouse, and the bottling. The tasting was thorough and so very tasty. We highly recommend this tour!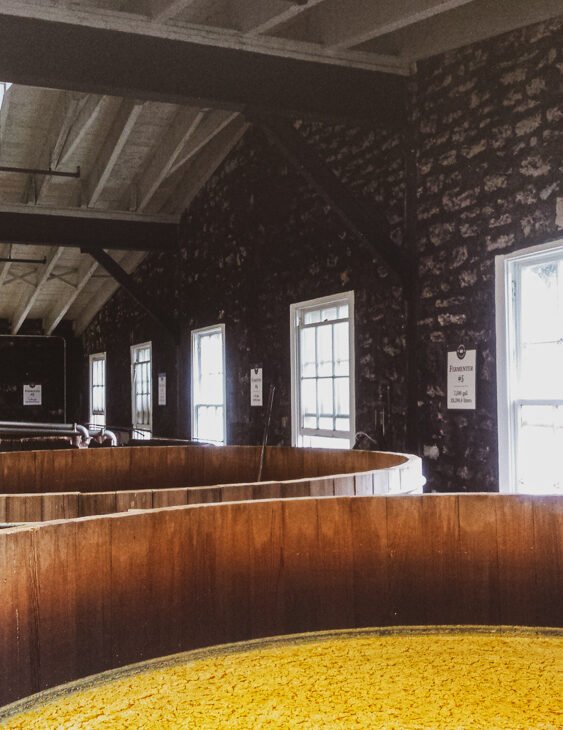 Tip: Since Joel is a vetran he was able to get in FREE! So any veterans out there take advantage of it. You also get 10% off in their gift shop.
You can really get a sense of history by walking around the grounds and buildings of Woodford Reserve and I can see why it was deemed a National Historic Landmark. The distillery has been making bourbon on site since 1812 and the old barrelhouse sits alongside Glenn's Creek, the main source of water and the key ingredient to the whiskey.
Buffalo Trace Distillery
Our next stop was a 20 minute drive up to Frankfort, KY to tour Buffalo Trace.
(Side note, Buffalo Trace is technically not part of "The Bourbon Trail" due them removing themselves from The Kentucky Distillers Association, a marketing organization that owns the trademarked phrase)
This is a huge distillery and actually looks like a small town. A tour plus a tasting takes about 75 minutes, so be prepared to stay awhile. The tour took us through the warehouses (rickhouses) and the bottling with a ton of great information. It ended with a generous tasting of some truly wonderful bourbons.
One big plus for coming here, the tour and tasting is FREE! All you need to do is go online to their website and book a reservation. Tours are Monday-Saturday 10 AM to 3:15 PM and closed Sunday.
Buffalo Trace Distillery is most famous for producing Pappy Van Winkle and their name sake Buffalo Trace, but they also have about 20 other different brands to enjoy. Joel was especially excited to try Eagle Rare and we even purchased a bottle!
We definitely suggest a visit to Buffalo Trace, they've been making bourbon for more than 200 years and taking the tour to learn about the history of some of the most famous Kentucky straight bourbon whiskey in the United States is fascinating.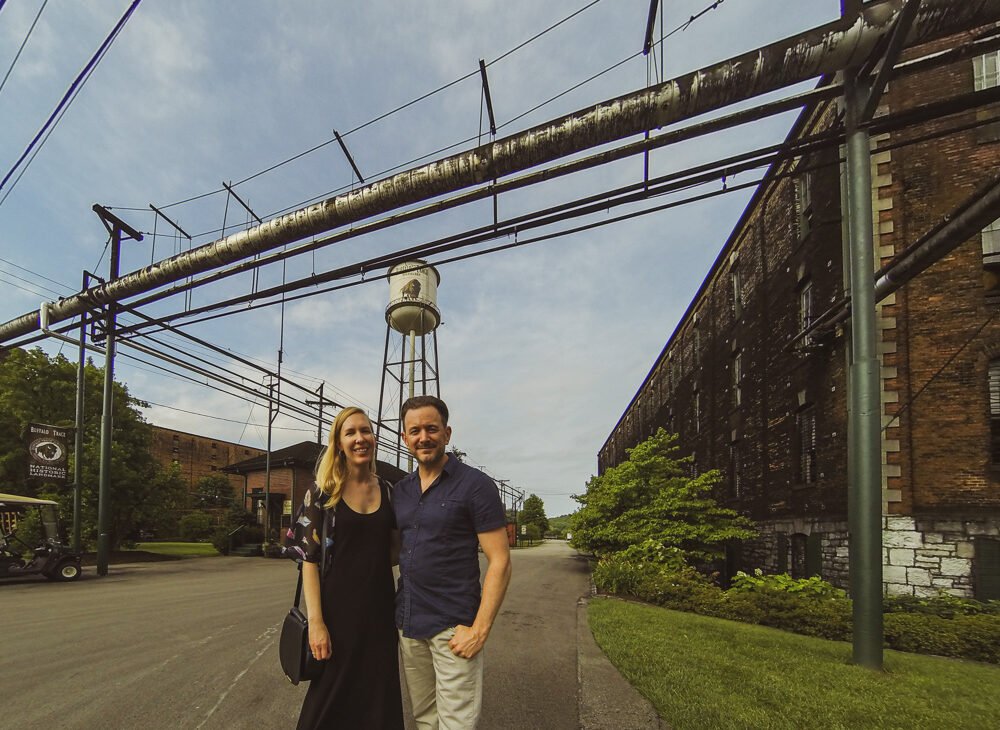 Day 3 the Kentucky Horse Park
Our third day we took a break from bourbon and headed to The Kentucky Horse Park in Lexington. But before we went to the park we had lunch at Wallace Station Deli and Bakery. I had asked for recommendations from friends on Facebook on where to eat and this place did not disappoint! We had tasty sandwiches (portions are big!) and bought a jumbo cookie to satisfy Joel's sweet tooth.
Tip: Get there before the lunch crowd or later in the afternoon. This place is very popular with tourists and locals and sometimes there's a wait to get in.
Sufficiently full from lunch we drove about 20 minutes over to The Horse Park which is located just outside of Lexington. If you know of anyone that loves horses or is just curious about them this is a great place to visit for all ages.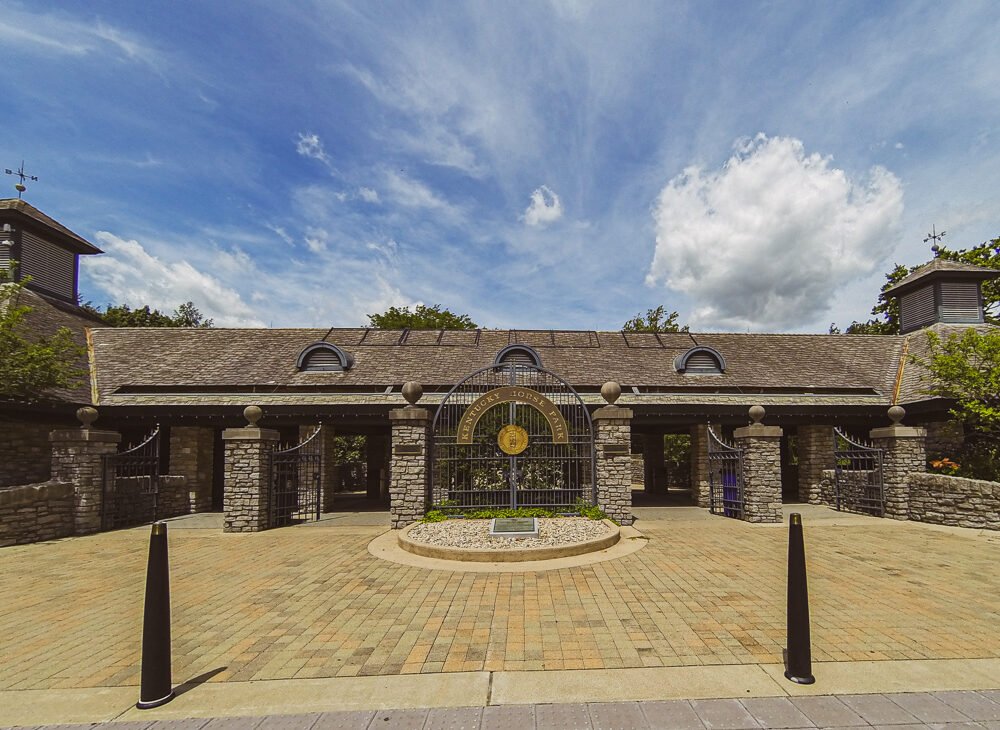 We arrived just in time for the Breeds Barn demonstration at 1 PM. It was fun to watch the riders take each horse through their paces and learn about the history of each horse breed. There were about 20 different horses that we saw and at the end you can chat with the riders, take photos with them and even pet the horses, which is my favorite!
We spent the rest of the afternoon walking around the barns, seeing the Hall of Champions Kentucky Derby Winner Turn-Out and also visiting The International Museum of the Horse.
Tip: This is a big park with a lot to see from the museums and the barns to the demonstrations, you could easily spend all day here. Bonus: Your admission includes the next day FREE with receipt! So plan to come back the next day to finish up if you run out of time.
Day 4 Bardstown and Back to Nashville
On our fourth day we began the final day of our road trip. Our route included two stops at distilleries along the drive back to Nashville. We packed our bags, fed the horses the last of our carrots from our AirBnB and drove about 45 minutes south to Heaven Hill Distillery in Bardstown, KY.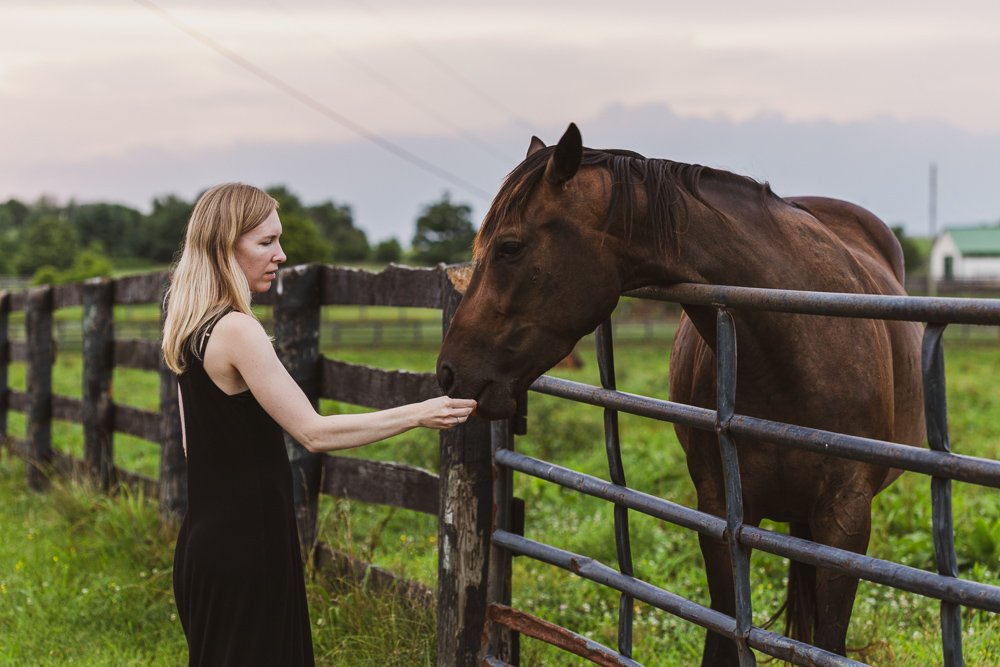 Heaven Hill Distillery
The first thing to note about Heaven Hill Distillery is that it is massive. It is not picturesque except for the multiples of rickhouses. They make Brands like Evan Williams, Elijah Craig, and Rittenhouse.
The Bourbon Heritage Center is basically a museum with lots of information. Tours must be booked online and they are open Thursday through Saturday 11 AM-5 PM and Sunday 12 PM- 5 PM.
We opted to try the Whiskey Connoisseur Experience where one of their Certified Bourbon Stewards takes you through an in depth tasting of 4 different bourbons. We did not get to tour the rickhouses or bottling plant but rather had an informative and tasty history lesson.
Since we knew we would be taking another distillery tour at Maker's Mark later that afternoon it was a nice break to focus on the bourbon and learn more about ageing, selecting and tasting bourbon from a professional.
Maker's Mark Distillery
Next up was our last tour, about 25 minutes south to Maker's Mark Distillery in Loretto, KY.
Joel and I really enjoyed our tour here, the grounds are absolutely beautiful and the tasting was fun and engaging. They do a wonderful job educating you on the entire whiskey making process and provide a fun experience. Everywhere you turn is a photo op waiting to be had. The tours are about 45 minutes long so we ended up spending the rest of the afternoon here walking around the grounds and visiting the gift shop. I kept thinking how lovely it would be to live here!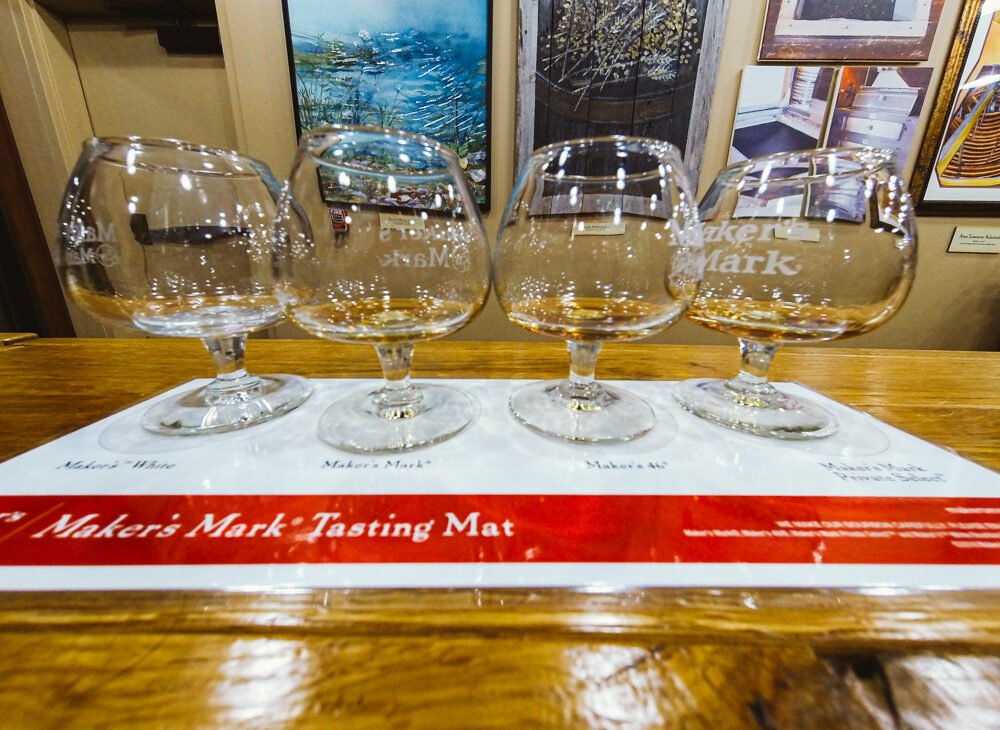 All tours must be booked online through their website and they are open Wednesday through Sunday 10 AM- 3:30 PM and closed Monday and Tuesday. If you are active military you can get in free and veterans can get in with ID for $5 off.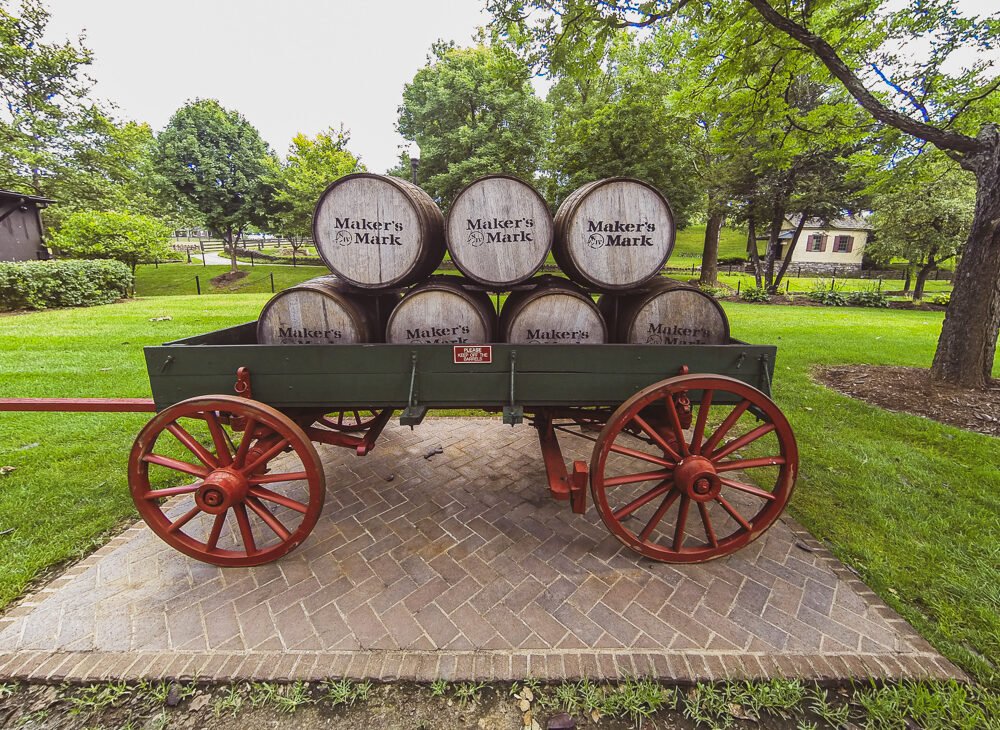 Looking back on this trip we have so many fond memories and it was a really great little getaway for us. Everyone we met at the distilleries was so nice and welcoming and each one of our tour guides did such a great job. You could tell everyone working really loved what they did and had a passion for preserving each distilleries legacy. When that comes across it's easy to get excited about learning and discovering new things and I certainly learned a lot about bourbon and have a new respect for the whole process.
Our only regret is not stopping by the Willett Distillery, it is located on the route between Heaven Hill and Markers Mark and would make for an ideal stopover in the Bardstown area.

If you find yourself in Kentucky on your own Bourbon Trail Tour, or any other place needing accommodations you can use our AirBnB link to save you some cash on your first stay (new accounts only).
Happy Wandering!!