San Diego's Balboa Park: A Must Visit Free Thing to do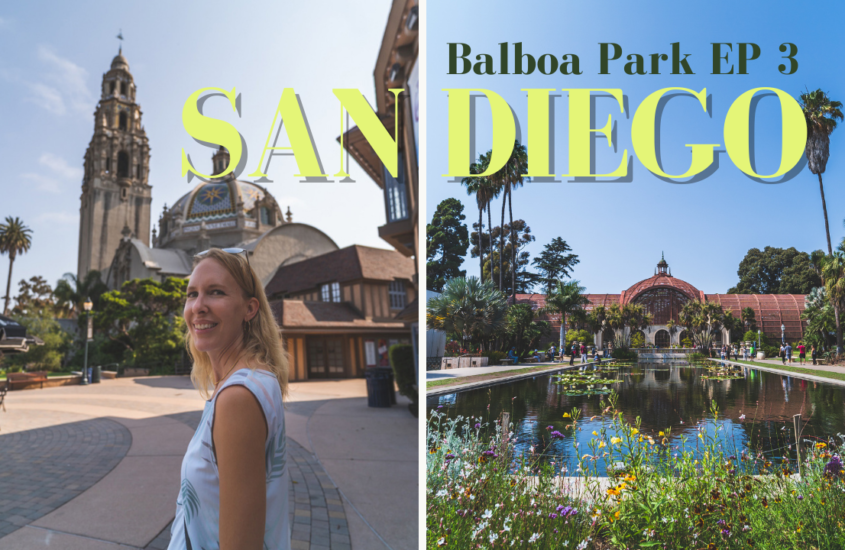 Probably one of the most well known attractions in San Diego is Balboa Park. This is definitely a must see on your list of things to do in the city and it's only a couple of minutes from downtown. An urban cultural oasis that sits on 1,200 acres is popular with locals and tourists.
It's home to the famous San Diego Zoo, Spanish-Renaissance style buildings, more than 16 museums, multiple performing arts venues, gardens, trails and so much more! The park is free to visit and family friendly too. You really could spend multiple days exploring this beautiful park. As it turns out we had just one day on this trip, but all the more reason for us to come back!
While in San Diego on our Pet Sitting Adventure we enjoyed lovely views and tasted lovely wine. In this article we finally get to do some exploring of San Diego's Balboa Park.
Parking and How To Get Around Balboa Park
While doing our research we were pleasantly surprised that parking is free. We went on a Monday which wasn't as busy and found parking right away in the Pan American Plaza. There is a lot of parking in and around Balboa Park but keep in mind it gets busy weekends and during special events.
One of the best ways to get around the park is to hop on a bright green tram. These are also free and stop at 3 major parking lots. The trams make a loop around the park and will get you to within a 10 minute walk to most of the attractions inside Balboa Park.
If you're a little bit more adventurous you can rent an electric scooter and see the sights that way.
What to See and Do in Balboa Park
With more than 16 museums there really is something for everyone in Balboa Park. Add in the multiple art venues, gardens and outdoor attractions you have a full day of sightseeing. Here are just a couple of highlights you can see and do at Balboa Park.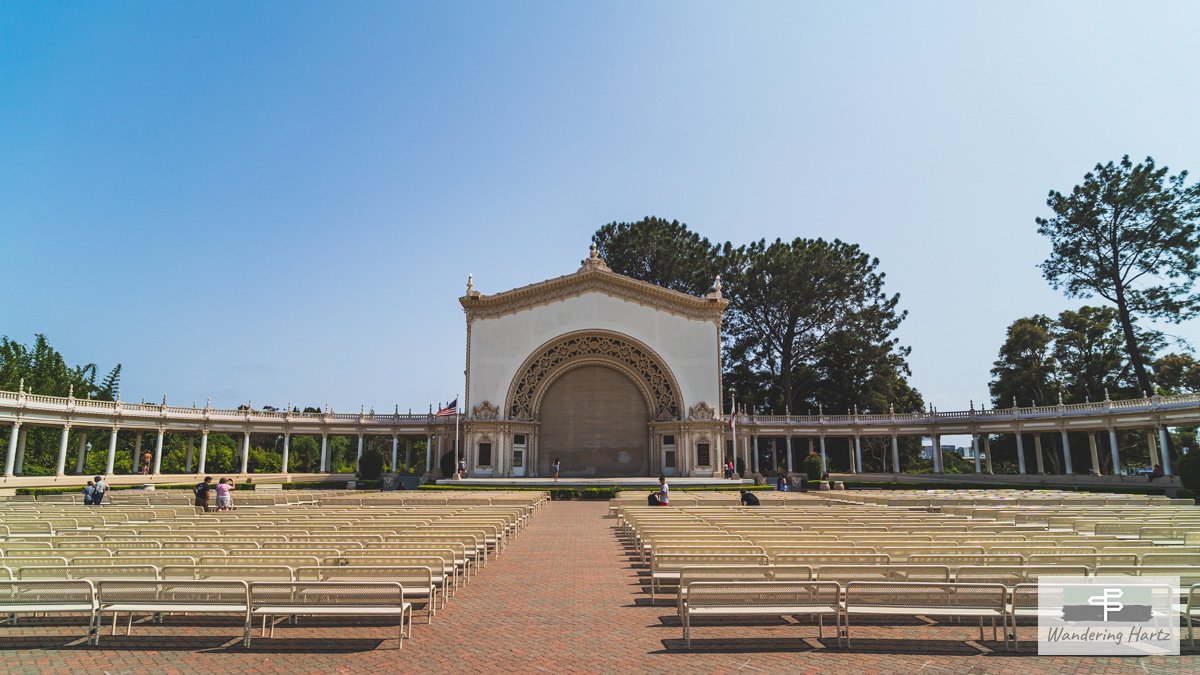 Spreckels Organ Pavilion: Donated in 1914 by John D. and Adolph Spreckels. Free concerts are held every Sunday at 2pm for one hour rain or shine. It really is as grand as it looks!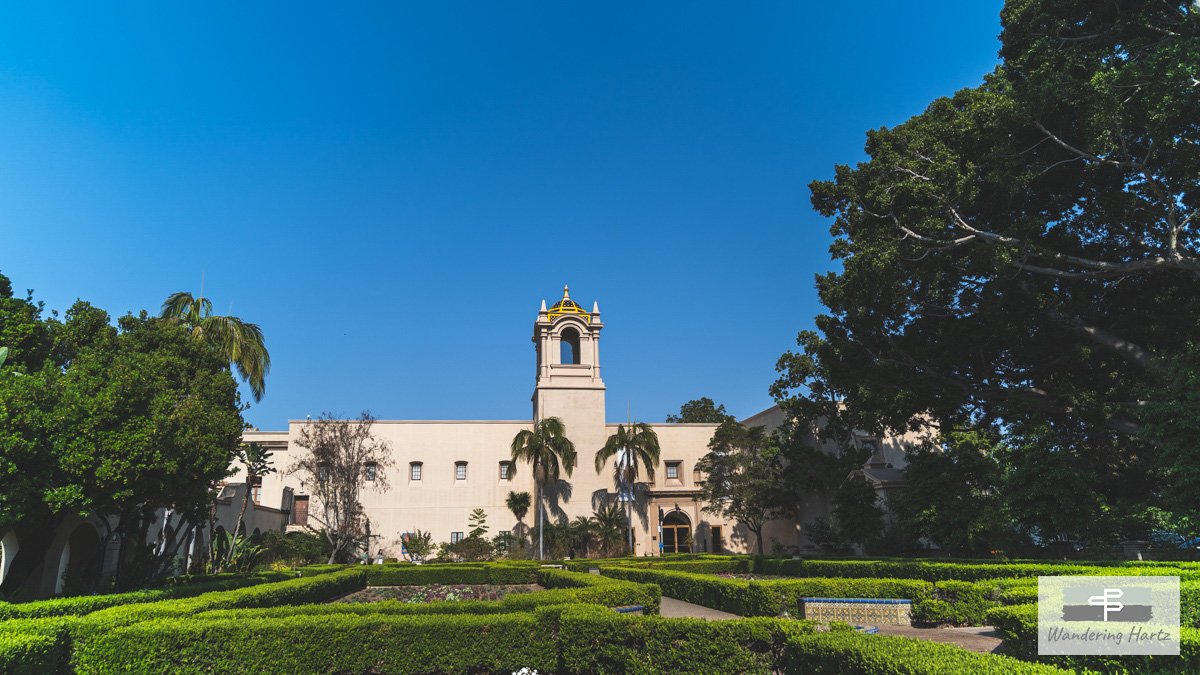 Alcazar Garden: The design is patterned after the gardens of Alcazar Castle in Seville, Spain and is vibrant and beautiful all year.
TIP: The Comic-Con Museum: Coming soon! Currently under renovation converting the 1935 Federal building into a museum that will promote the appreciation of comics and popular arts.
Where Can I Eat or Drink in Balboa Park?
Most of the museums range from $13-$22. The Museum of Photographic Arts and The Institute of Contemporary Art is a pay what you wish. The Timken Museum of Art is also free and will be opening back up in 2022.
We would highly recommend spending the day at Balboa Park. Michelle has been multiple times with her family and never gets tired of visiting! It is free to walk around and take in the sights and makes a great outing and won't cost you a dime. Perfect if you're on a budget.
Want to earn up to 60,000 bonus points for travel? We use our Chase Sapphire Preferred card to earn points for all of our travels and you can to. Sign up and you will get 60,000 bonus points after spending $4,000 in the first three months your account is open.
And a few San Diego Experiences you can Book
By Sea
By Land
In the meantime if you find yourself there drop a comment to let us know what is your favorite thing about Balboa park.
Using our affiliate links (hotels.com, expedia.com, VRBO, Hertz, Chase Sapphire Prefered, Viator, etc.) supports great content on wanderinghartz.com and our Youtube channel.
None of the affiliate links cost you anything or increase the price you pay, and we may earn a small referral commission.
Or if you're feeling generous you can buy us a much appreciated glass of wine (or whiskey)!
Cheers,
Happy Wandering!
Joel and Michelle