One Exciting COVID SAFE Eco Adventure Not to Miss on Kauai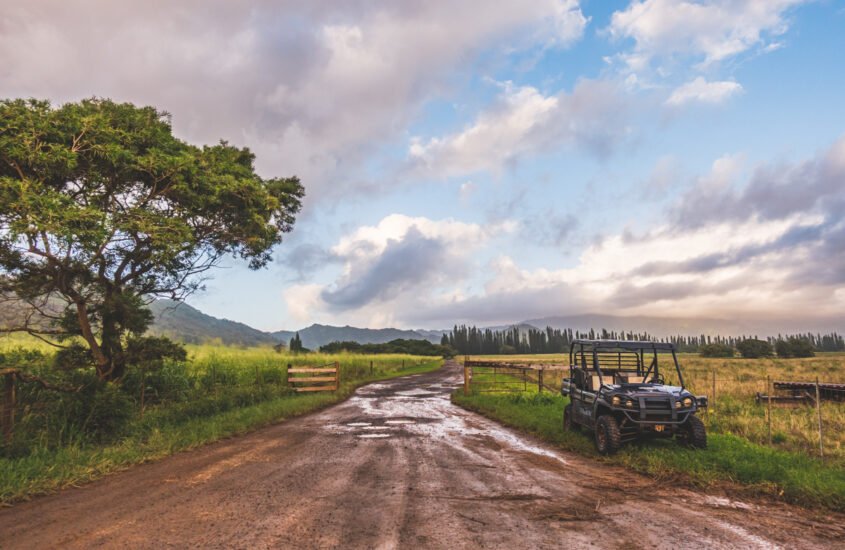 AN ATV TOUR THAT HAS IT ALL
Are looking for a Covid safe eco adventure for your next trip to Kaui, Hawaii? As we were planning our trip to Kauai in November of 2019 we were looking for something different, a little more adventurous. After doing some research on Google we found Kipu Ranch Adventures.
WHY WE PICKED KIPU RANCH ADVENTURES
This tour checked all of our boxes. It is outdoor, you're in Hawaii after all! Driving a 4X4 off-road vehicle (one of Joel's favorite things to do), seeing epic Kauai scenery, visiting some famous movie locations and learning some history along the way. After looking through a couple of their tours we decided on their most popular one, Ultimate Kauai Off-Road Ranch Tour.
WHAT TO BRING AND WEAR
Kipu recommends wearing a long sleeve top and pants to keep the bugs away and closed-toed shoes are required (even for water activities). Reusable water bottles are encouraged and they have a refill station at check-in. Due to Covid-19, face coverings are also required, (face mask, bandana, face gaiter, etc.) but you will want a face covering anyway just to keep the dirt and mud off. Unless you like the taste of mud and dirt.
TIP: Be sure to wear clothes you don't love, they will get very muddy and the red soil is hard to wash out of lighter colored garments.
Joel's light colored sneakers were forever stained red afterwards from the mounds of mud. I'm still not sure why he decided it was a good idea to wear those sneakers but consider yourself warned. Kipu Ranch Adventurers sees a lot of dirt and at basecamp they have a station with hoses where you can rinse off the bulk of the mud and dirt before heading back to your hotel.
It is also highly recommend to bring an extra change of clothes, towel, sunscreen, bug spray and a camera (no drones).
WHERE AND WHEN TO ARRIVE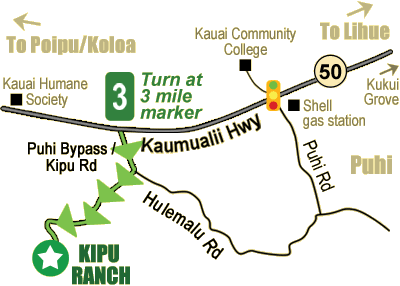 We were staying on the south shore of Kauai in Poipu at the The Point at Poipu so for us it was about a 20 minute drive to the Kipu Ranch just Northwest of Lihue.
235 Kipu Road, Lihue, HI 96766
Before heading to Kipu Ranch be sure to sign your digital waivers prior to your arrival. You will also want to arrive at least 15 minutes before departure, as you will need to get geared up with helmets, goggles and face masks.
TIP: Hit the bathrooms before you go, this is a 3 hour drive with no facilities along the trail.
Once all of the formalities were done it was time to hop in our Kawasaki KRX 1000. We had a quick safety briefing and introduction from our guides on how to operate the vehicle and spent about 10 minutes practicing. After everyone had their turn around the small course we were off!
All drivers must be 18 years old and you MUST provide a valid driver's license. You will also need to bring a credit card to place on file until the vehicle is returned. So don't forget those items at your hotel room.
THE TOUR
The ride out into the valley was beautiful and we started slow. We took the morning tour leaving around 7AM and the light was perfect. You could really get a feel for the vastness of the landscape as we traveled through tropical Huleia Valley.
We stopped along a mountain range with an epic view for a light snack provided by our guides who kept us laughing and entertained the whole time. They even gathered some local fruit and gave everyone a chance to try it.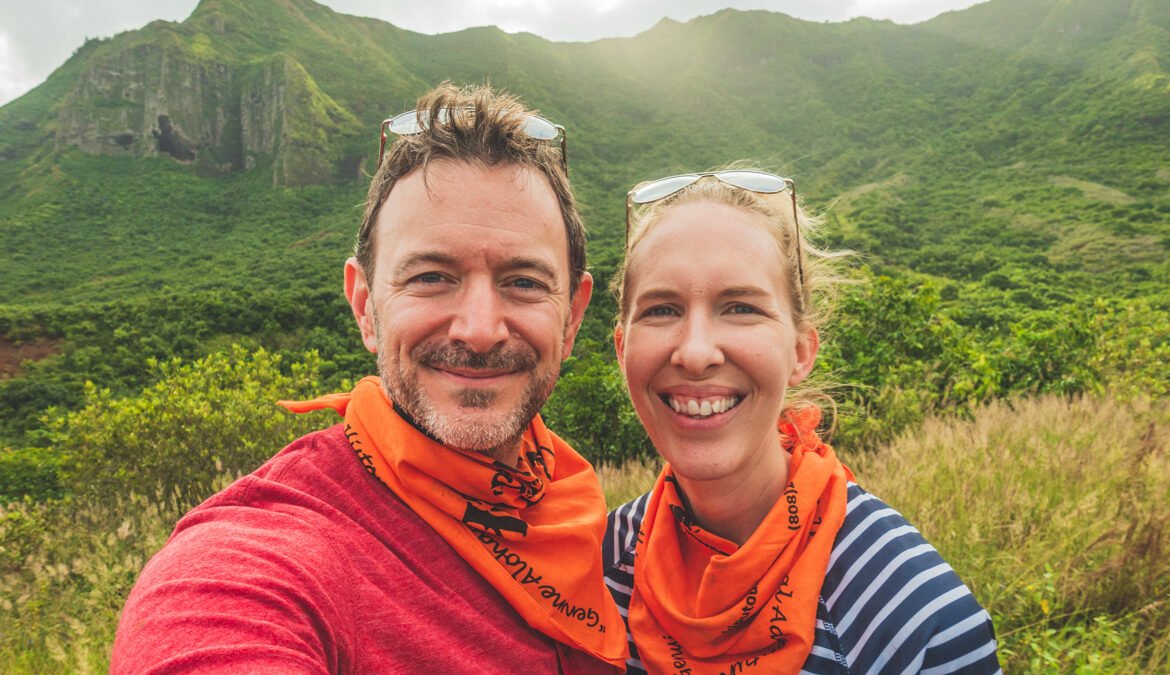 We drove through some cool movie locations where Jurassic Park and Tropic Thunder was filmed and made our way to the rope swing in Indiana Jones Raiders of the Lost Ark. Joel was especially excited about this since he works in film production as a producer so it was really fun to see where some of his favorite movies were filmed. For a more complete list of film locations go here Kauai Film Locations.
One of the best views on the tour was from Mt. Haupu looking down at Kipu Kai Beach. This is private property and one of the only ways to access this area is with Kipu Ranch Adventures or via boat.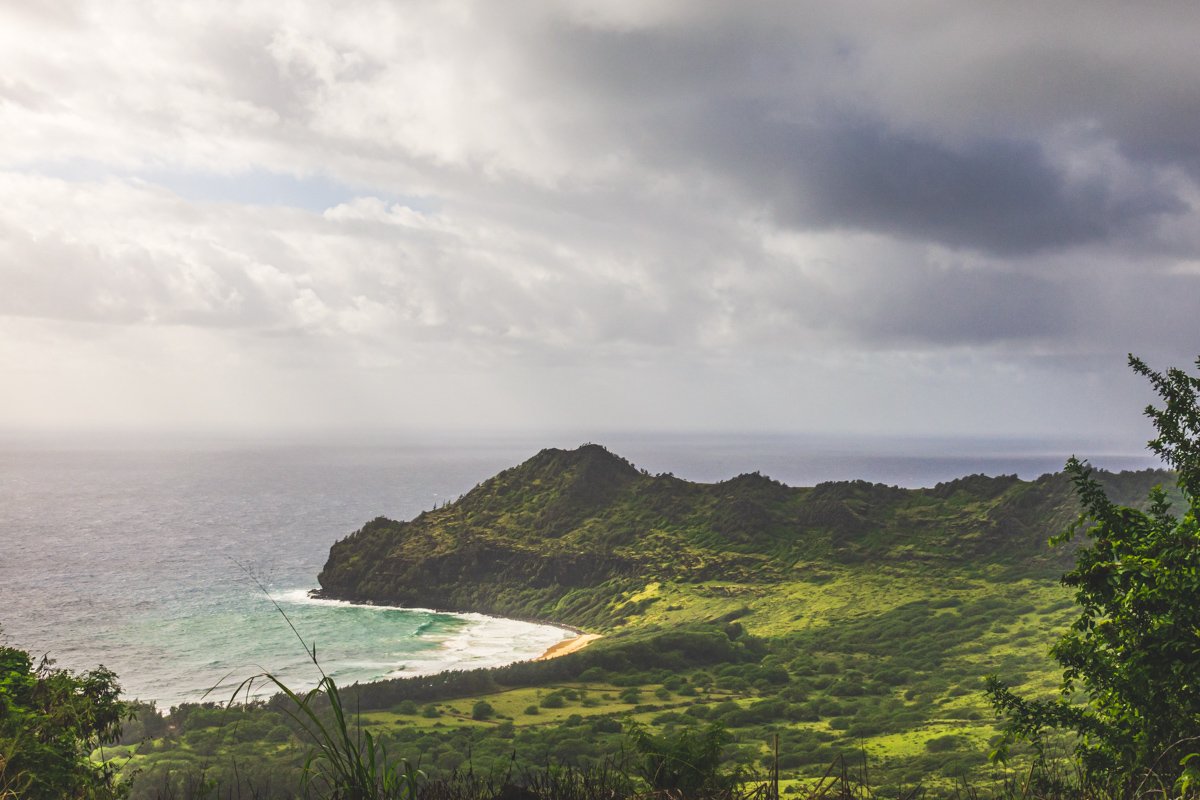 We had such a fantastic time on this eco-adventure and our guides were outstanding.
They shared with us their love of the island, history of the native people and engaged with everyone on the tour. Their excitement was contagious and their deep appreciation and respect for the land was evident. If we make it back to Kaui we will definitely book another tour with them again!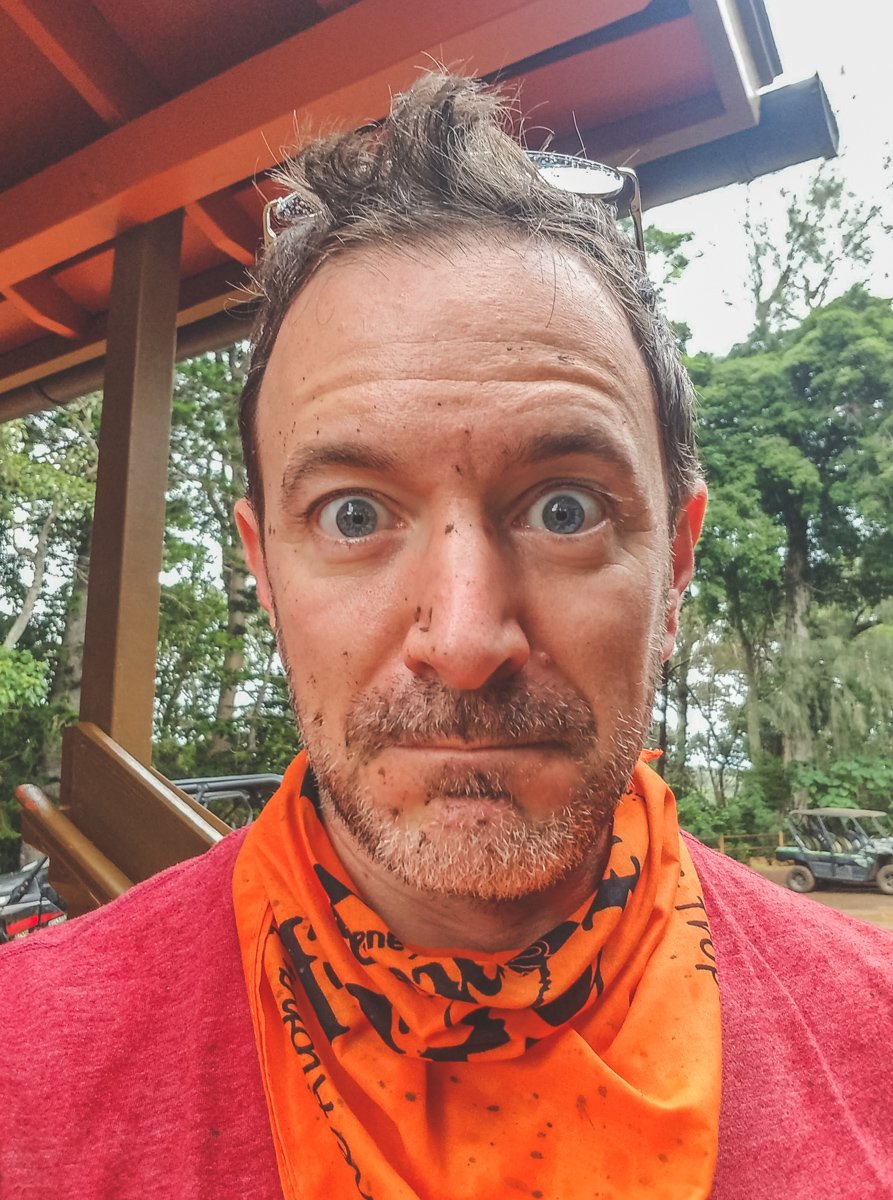 How to Book your Kipu Ranch Adventure
There are several ways to book your next ATV Adventure with Kipu Ranch Adventures on your next visit to Kauai. The easiest is heading over to their website where you can see all of the options they have available as well as some great information and pictures to get you a better idea of what to expect.
Tour costs as of February 2021 start at $148 per person for adults and $97 per youth (age 9 – 17)
Military & First Responder Discount
As a U.S. Airforce veteran I am always truly appreciative of business that offer discounts to those that serve. Kipu Ranch Adventures offers 10% off your booking to Military and First Responders!
Use promo code at checkout: MAHALO10
Discounts available to military, law enforcement officers, firefighters, emergency medical technicians and 911 dispatchers.
Valid Military or business ID required.
Tour Discount sites
Additionally you can also look on sites that offer discounts like TripAdvisor, Viator, Groupon etc. Although we found the best price directly on Kipu Ranch Adventures website. If you use discount sites then you may get an additional savings by booking via a cash back website like Rakuten.
Exciting Adventures from Viator you can use with Rakuten to get CASH BACK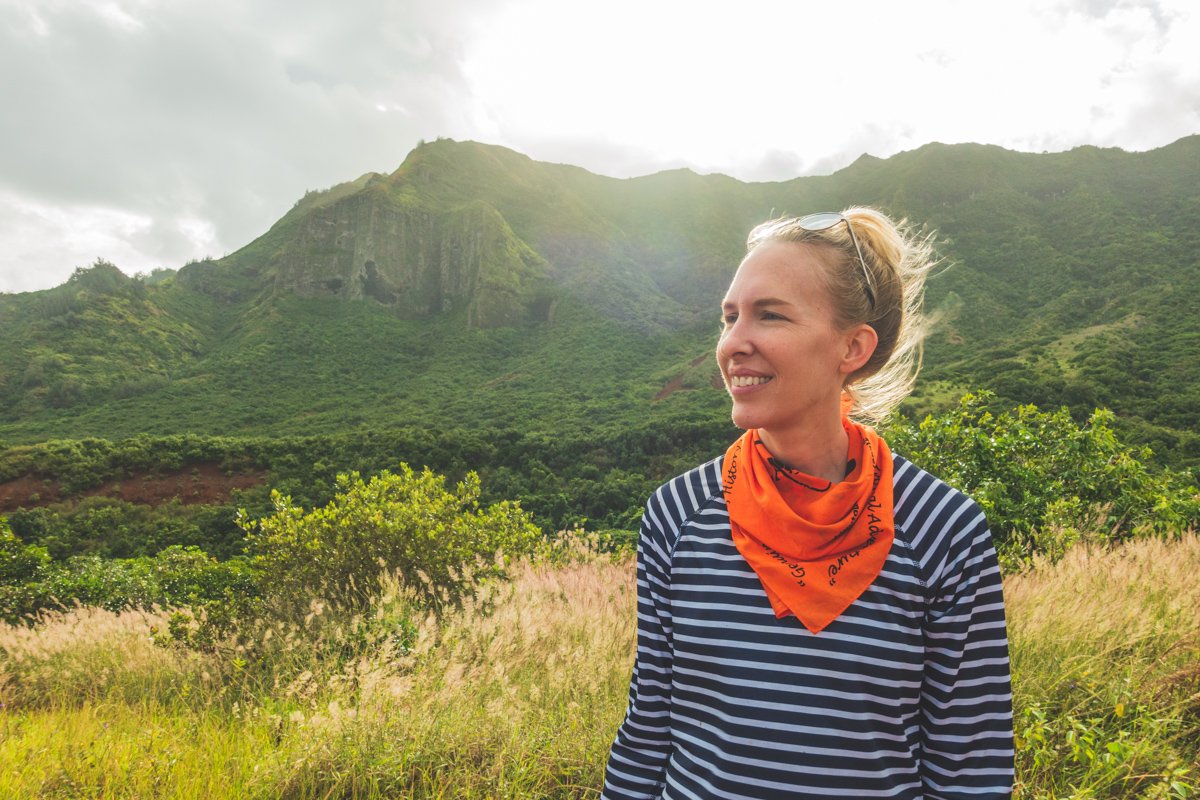 EXTRA INFO
Here is a heads up if you're a family with younger ones, as age restrictions do apply to some of the tours or activities on Kipu Ranch:
4×4 Jungle Waterfall – minimum age 7
Ultimate Ranch & Waterfall Picnic – minimum age 9
VIP Triple Expedition Trail – minimum age 12
More Hawaii Travel
After visiting the Island of Hawaii we were hooked. The Hawaiian Islands are magical and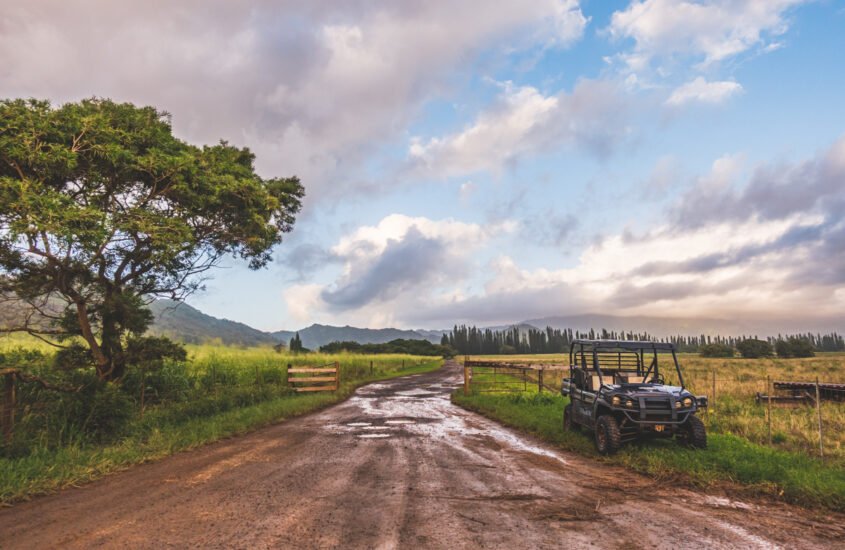 Are looking for a Covid safe eco adventure for your next rip to Kaui, Hawaii?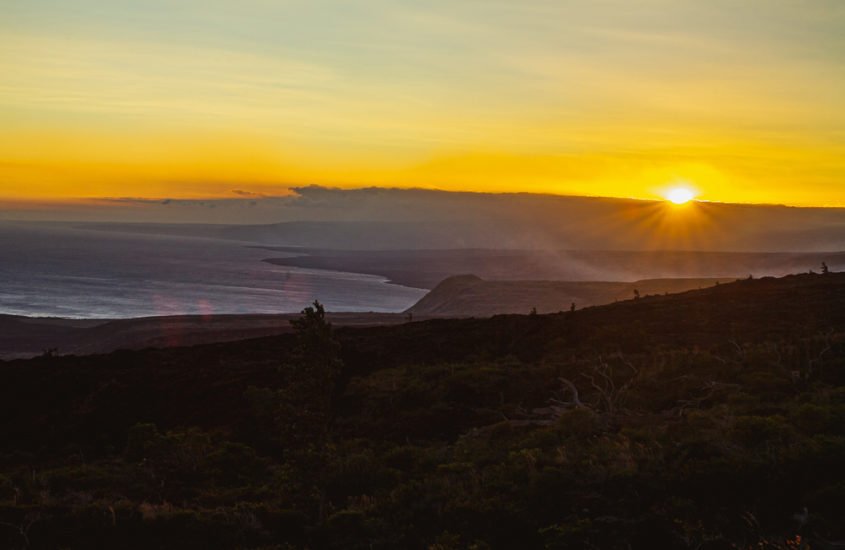 Volcanoes, Black Sand Beaches, Turtles and epic Hawaiian Sunsets. There is a lot to do