Why you should visit St. Pete Beach THE No. 1 Beach for 2021 in AMERICA!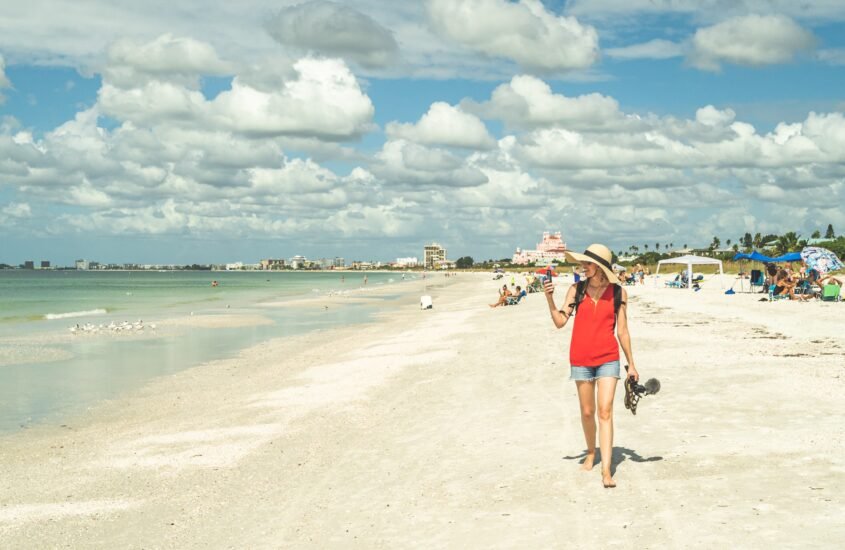 If you haven't Heard the news, St.Pete Beach has been named Trip Advisors No.1 beach in the United States for 2021! We can see why because we spent two months living and working in this beautiful part of Florida.
Read more From our Blog about Florida Destinations
ST. PETE BEACH
With 4 miles of white sandy beaches and lots of space to spread out and social distance this beach is perfect for visiting in 2021. If you're looking for a laid back vibe this is it. We found the locals to be friendly and you can't beat the weather with an average of 361 days of sunshine per year.
Tip: These beaches are wide and pretty big with no shade. Bring lots of sunscreen, a beach umbrella and get a beach cart so you can pack snacks, a cooler and drinks and roll them out easily onto the beach.
Beachfront bars, lively restaurants, boutique resorts and hotels line the beach. You can find activities like kayak rentals, parasailing, surfboard rentals up and down the beach. On Gulf Blvd. you'll find plenty of shopping to indulge in some retail therapy.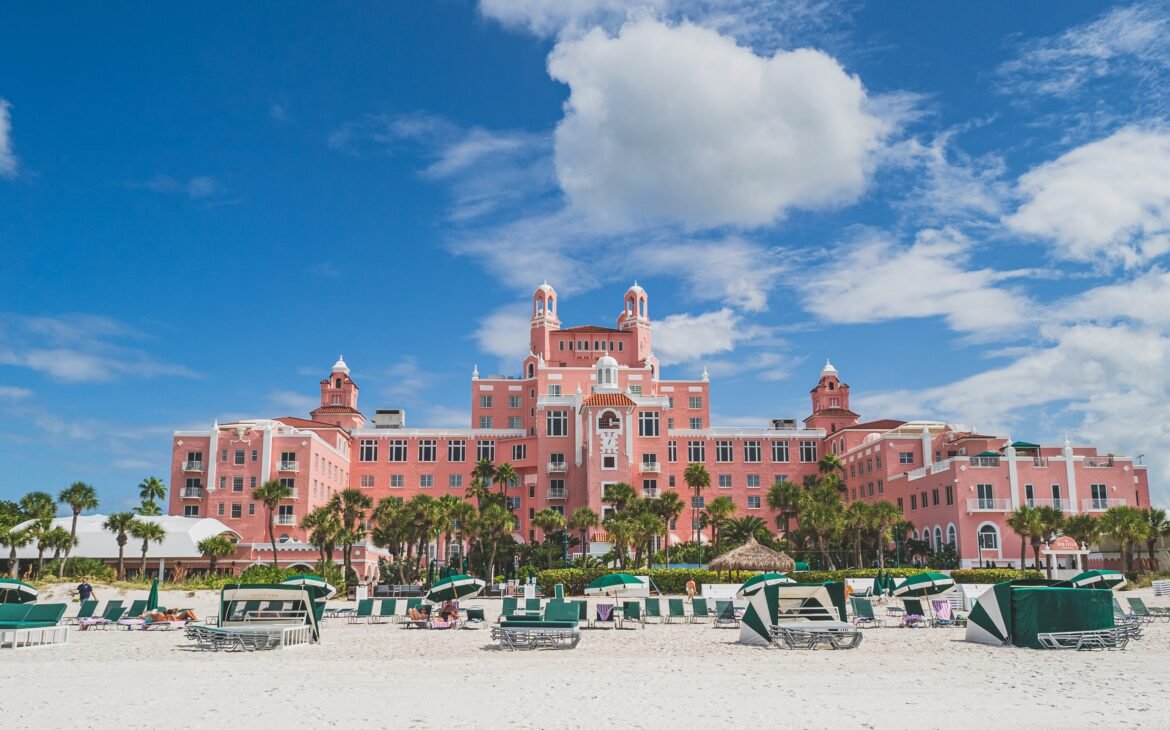 One of the main attractions here is the 1920's art deco Don Cesar Hotel which has recently undergone some renovations and is welcoming guests. You can't miss the Don Cesar as it is the giant pink hotel right on the beach fronting the Gulf of Mexico.
Getting around St. Pete Beach and the surrounding area
There's plenty of parking if you have a car and even public transportation to get you around the 7 mile barrier island. We used the Suncoast Trolley a couple of times and you can ride it all the way from Clearwater Beach down to Pass-a-Grille.
If you're renting a car, Enterprise, Budget and Avis are all located on St. Pete Beach. We rented from Budget and they were easy to work with, the process was smooth and the car was clean.
There are also a few "Free Taxis" that will pick you or your small group up and take you pretty much anywhere up and down the coast for tips. Call ahead as they can get busy in the evenings. It usually took about 15 – 20 minutes for a pick up.
Of course it is also really easy to get a ride share via Uber or Lyft. We did this a few times and it was between $8 – $16 each way to get from one end of St Pete Beach to Treasure Island which is the next island up.
You can always walk as the island has good sidewalks and crosswalks spaced for easy pedestrian access. Or our favorite way is to walk the beach to your destination, what we call the scenic route. You can pop in for a tasty beverage at one of the beach restaurants along the way as an excuse to get some shade too.
Tip: We recommend that when you use the sidewalks be sure to press the button so it flashes. The local laws require cars to stop for pedestrians, but fellow tourists may not be as familiar with the requirement. Be safe and have a blast.
Pass-a-Grille on the southern end of St. Pete Beach
The laid back vibe continues if you head a few minutes south to Pass-A-Grille at the southern end of the island. Here you can find another great beach along the gulf and even a Dog Beach on the intercostal side.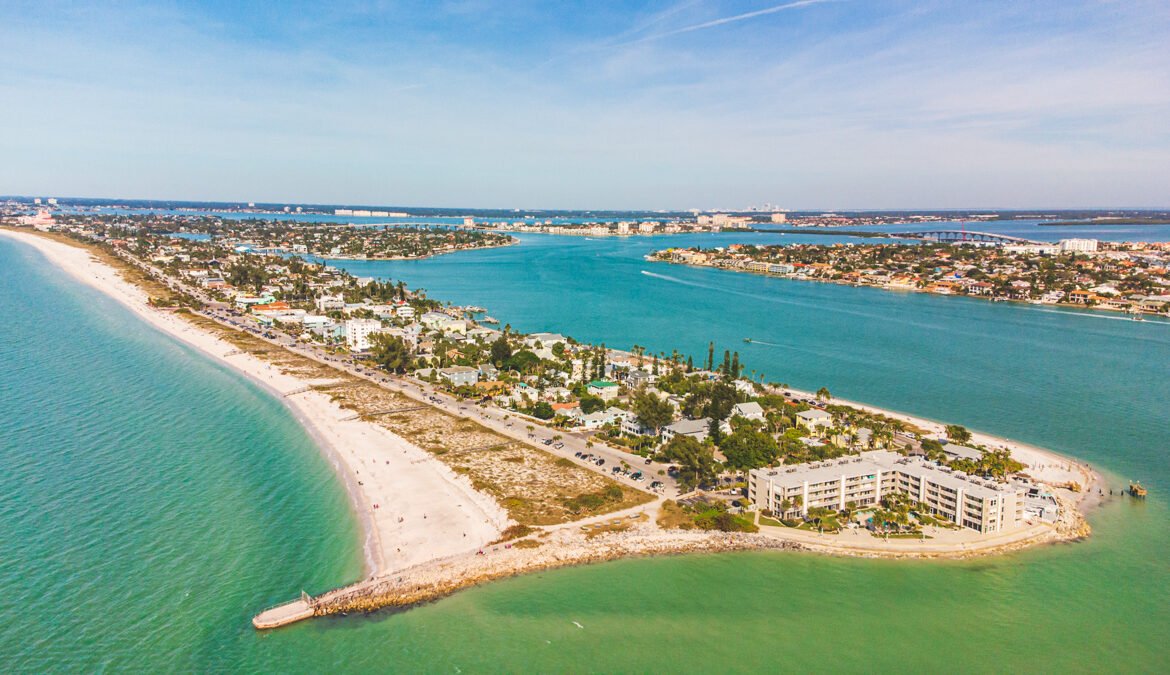 The first time Joel and I visited we took the scenic route and walked the beach from The Don Cesar Hotel all the way down to Paradise Grille. This is a beachfront restaurant with great views of the Gulf of Mexico and tasty food and beverages. We definitely recommend trying the fish tacos, and the drinks were reasonably priced to our surprise!
We are big fans of earning points on our Chase Sapphire Preferred Credit Card to use for trips like this one! In fact we used our points to cover one of our flights on our recent stay in Florida's Suncoast. Use our link to sign up and get a ton of bonus points to use on your next trip.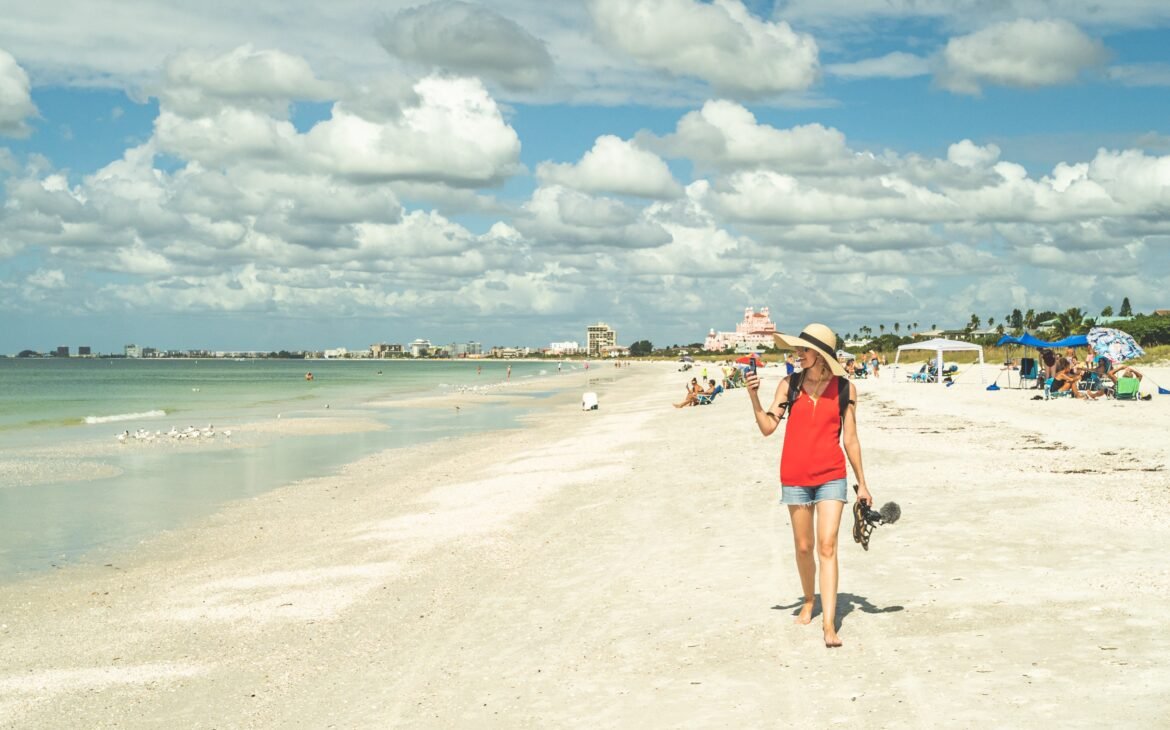 Just a block away from Paradise Grille you can take a stroll through historic 8th Ave. lined with boutique clothing shops, art galleries and restaurants. At the corner of 8th Ave. and Pass a Grille Way is Merry Pier. You can charter a boat for deep sea fishing, find rental bicycles and even take a cruise out to Shell Key Wildlife Preserve.
We happened to get there right as the local fisherman brought in their catch for the day. It was fun to watch them clean the fish and see all the birds lined up for scraps!
TIP: Parking is a little tricky in Pass-a-Grille, you will have to pay to park so make sure you feed the meter and watch your time. All visitor parking is located in front of the beaches, the side streets are reserved for residents and people staying at the hotels.
Oh the Sunsets!
During our stay we tried to catch the sunset almost every night and we never got tired of it, even after 2 months of living there!
The Gulf of Mexico is beautiful and every sunset we saw was different. Some created bright orange skies and others a lovely pink, although our favorite sunsets were when a few clouds hung along the horizon, we loved every minute and you will too.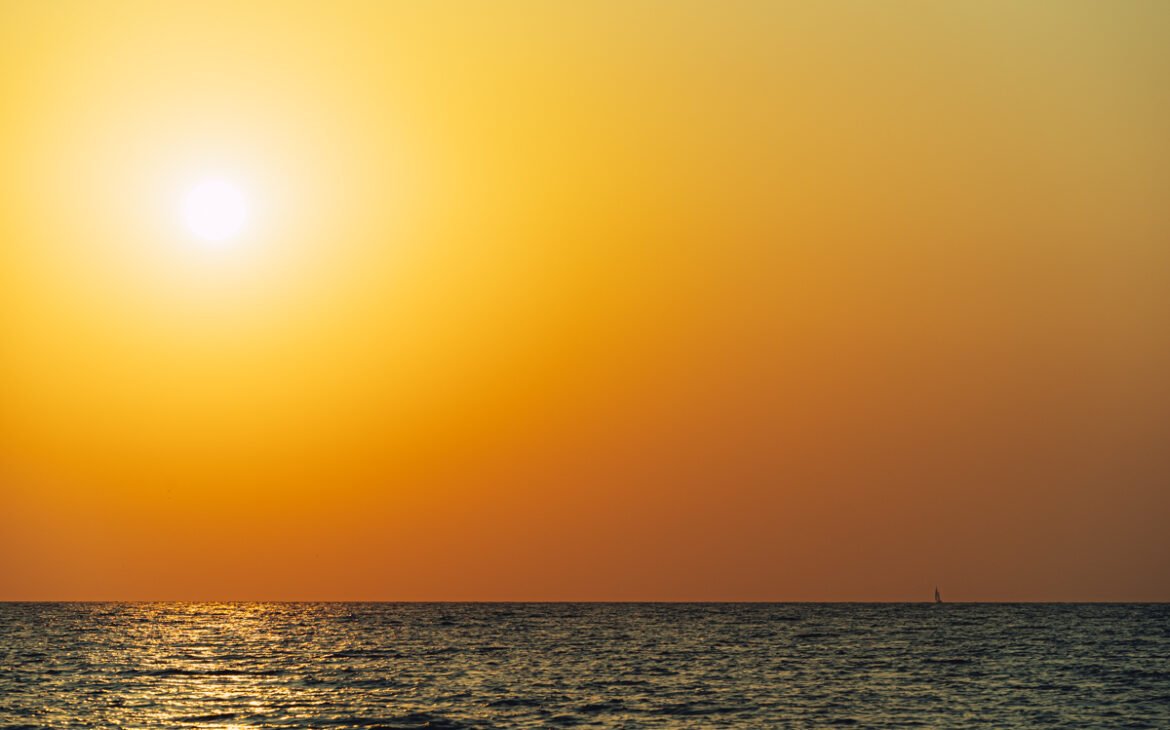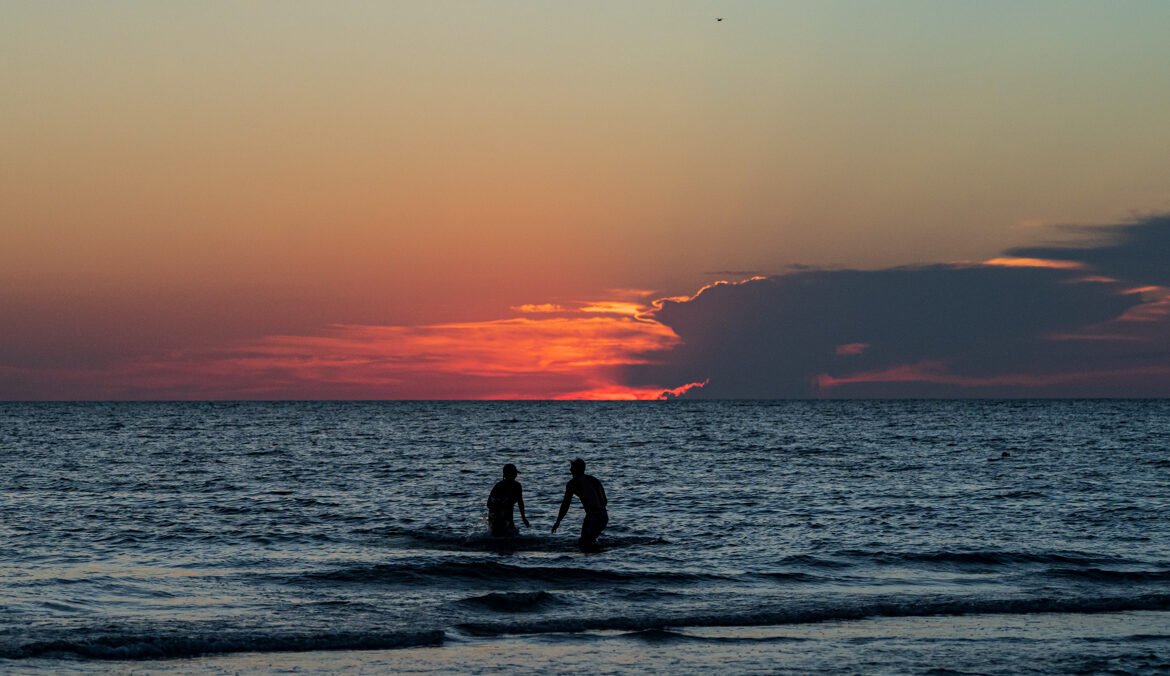 Have you visited Florida's Suncoast? If so, what are your top 3 three things to do and see?
Let us know in the comments