New Puerto Rico Travel Restrictions – August 2021 Update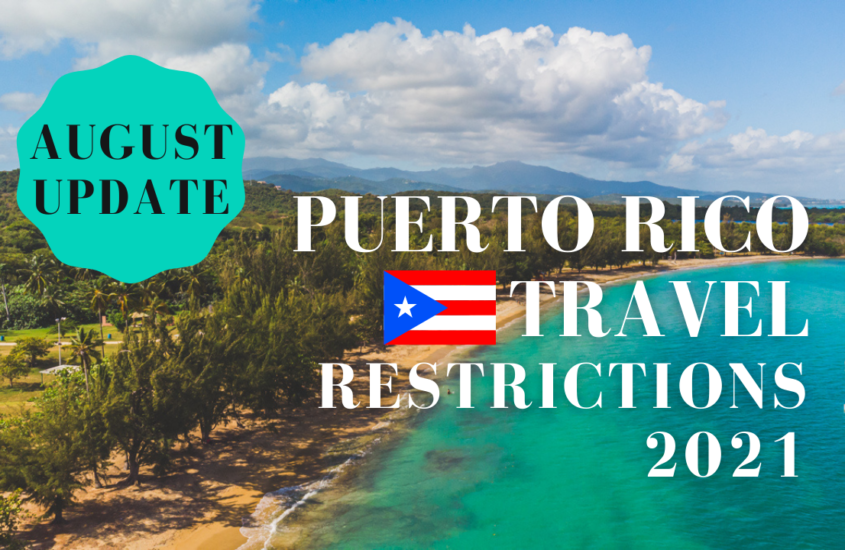 August 2021 Puerto Rico Travel Restriction Updates
Last month we had awesome news about Puerto Rico Travel restrictions being lifted. You can watch the July Update video HERE. It was looking like a return to normal. Not so fast as it seems the rise in cases due to the Delta variant across the U.S. is also impacting Puerto Rico.
In this article we will go over the Latest Puerto Rico Travel restrictions as of August 12, 2021 like:
Current testing and arrival requirements for Puerto Rico
Getting Vaccinated in Puerto Rico
New COVID Mandate for Accommodations
New COVID Mandates for Enclosed Places
Masking updates
Latest Puerto Rico Capacity limits and what's open
Cruise Ships Coming Back to San Juan?
Subscribe to newsletter for updates, tips, reviews and our travels in order to offer inspiration and to help with your own travel journey here on this website and our YouTube channel.
Want to earn up to 60,000 bonus points for travel? We use our Chase Sapphire Preferred card to earn points for all of our travels and you can to. Sign up and you will get 60,000 bonus points after spending $4,000 in the first three months your account is open.
Covid Testing and Requirements prior to arrival in Puerto Rico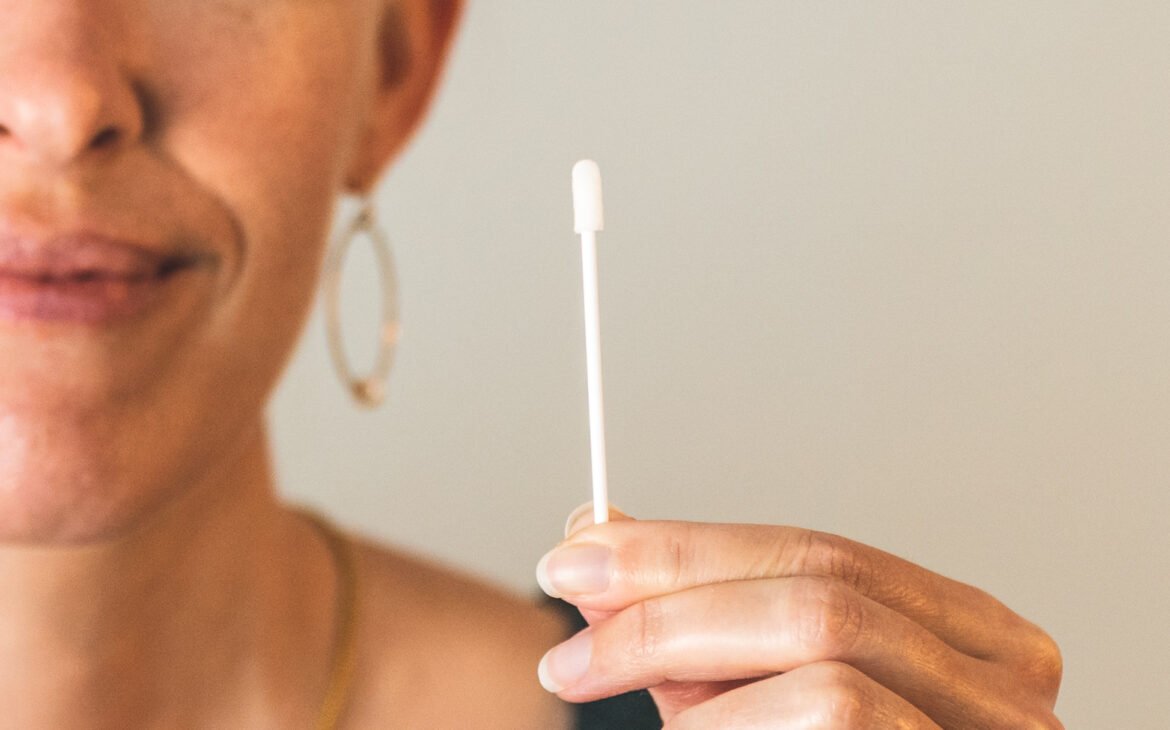 Fully Vaccinated Domestic Travelers to Puerto Rico
If you are Fully Vaccinated there is no requirement for a Covid test prior to your arrival if you can provide proof of being fully vaccinated. Simply upload your original vaccination card in the health declaration form upon arrival at the airport.
Non Vaccinated Domestic Travelers to Puerto Rico
For non vaccinated travelers 2 years of age and older you will need a Negative PCR or Antigen covid test taken within 72 hours prior to arrival in Puerto Rico.
Remember you still need one of those two tests (Negative) performed 72 hours prior to arrival or you will be fined and have to quarantine until you show proof of a negative test.
We go into more detail about fines, quarantine, and how to upload your results or vaccination card in our What its like traveling to Puerto Rico in 2021 article.
International Travelers arriving in Puerto Rico
Puerto Rico opened to all international travelers who meet the United States federal requirements for entry in July of 2021.
You will still need to follow the same rules as domestic travelers depending on your vaccination status as mentioned above. You may also be subject to enhanced health screenings and protocols.
If you arrive in Puerto Rico without a negative test or proof of being fully vaccinated you have 48 hours to get tested locally and must quarantine at your own expense until you upload your proof of negative results.
If you're found to be positive you will be required to quarantine at your own expense for up to 10 days.
Covid Testing is available at the San Juan Airport and all throughout the island. Check the travelsafepr.com website for testing locations on the island.
For all arriving passengers you will be required to show the QR code you received after filling out the health declaration form and your identification upon leaving the airport.
Puerto Rico Vaccination News
As of August 1st 77% of adults in Puerto Rico have had at least 1 shot and 67% are Fully Vaccinated! That is still one of the highest vaccination rates in the United States and the world!
Additionally Puerto Rico has made the Johnson & Johnson Jansenn one shot covid vaccine available to everyone including tourists!
You can get your vaccine free of charge at the San Juan airport, Terminal B and also at the MTA ferry terminal in Ceiba!
New Travel Restrictions for Accommodations in Puerto Rico
Governor Pedro Pierluisi announced a new requirement for accommodations. This new requirement goes into effect on August 16, 2021. You can read the governors travel mandate for Executive Order 2021-037 here
The Governor's new requirement covers all hotels, paradores (like bed and breakfasts), guesthouses, and short-term rentals across the Island. Employees and Guests will be required to show proof of vaccination or a negative covid test taken within 72 hours, prior to beginning your stay.
If you are unvaccinated and staying longer than a week, you will need to show proof of a new negative test on a weekly basis.
New Requirements for Restaurants, Bars & Enclosed Places
The governor announced a new requirement for all enclosed places. This new requirement goes into effect on August 23, 2021.
Enclosed places include restaurants, bars, theaters, convention centers, coliseums,
Employees and customers will be required to show proof of vaccination or a negative covid test taken within 72 hours, prior to entry of the establishment.
If you are an unvaccinated employee or customer you will need to show proof of a new negative test.
There is talk of a QR code for your phone to be introduced shortly. As we understand this would be a system you sign up for and it would in effect be a digital vaccine passport you can use to show as proof to enter an impacted establishment.
The governor also stated that restaurants and other places that choose to not request proof from customers must lower their maximum capacity to 50%. We anticipate this to be the common choice since it would be easier to implement for most businesses.
Puerto Rico Travel Restrictions: Mask updates
With the increase in covid cases brought on mostly by Delta Variant the governor has added back the requirement for everyone to wear a mask indoors regardless of vaccination status or age. This is inline with the current recommendations by the CDC.
If you are not fully vaccinated or a child under 12, then you are still required to wear a mask both indoors and in all public areas outside.
Some businesses may have additional requirements like proof of vaccination or proof of negative covid test. Be sure to check with them ahead of time before your arrival. Private businesses can implement further requirements beyond the current mandates.
Remember that all airlines, airports, ferries and public transportation also require a mask at all times regardless of vaccination status.
Puerto Rico Travel Restrictions: Capacity limits
All businesses and establishments no longer have capacity limits or limits on hours of operation! This includes hotel pools as well.
Public beaches, parks, natural reserves and attractions are all open. Be sure to check with any tour operators for any additional protocols or requirements they might follow.
Large Social gathering Events over 500 people are allowed. Guests of these large events are required to show proof of Full Vaccination or a negative covid test taken within 24 hours prior to the event starting.
Cruise Ships are Returning to San Juan Puerto Rico
Puerto Rico welcomed the Carnival Mardi Gras, its first cruise ship since the pandemic beagan, in San Juan. Only vaccinated travelers were allowed to depart.
Cruises are going to slowly come back with one more Carnival ship scheduled for August and Royal Caribbean to begin cruises again in September from San Juan.
Wrap up
When you're ready to head back to the mainland United States you are not required to get a test as per the CDC, but be sure to check with your local state or country guidelines.
Using our affiliate links (hotels.com, expedia.com, VRBO, Hertz, Chase Sapphire Prefered, Viator, etc.) supports great content on wanderinghartz.com and our Youtube channel.
None of the affiliate links cost you anything or increase the price you pay, and we may earn a small referral commission.
Or if you're feeling generous you can buy us a much appreciated glass of wine (or whiskey)!
Cheers,
Happy Wandering!
Joel and Michelle