Fun, Sun and Epic Views at The St. Pete Pier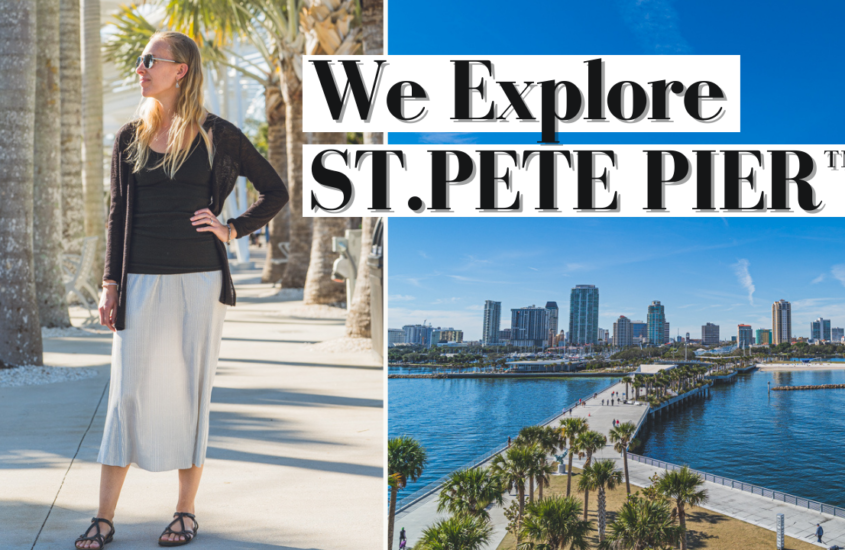 The St. Pete Pier™ is a fairly new attraction in St. Petersburg that opened in July of 2020. It boasts 26 acres of waterfront pier with multiple restaurants, 2 museums, parks, a splash pad, and beach.
We decided to take a morning drive down to the Pier from our vacation rental on Treasure Island. It was a beautiful Florida day, perfect to explore the area and have lunch. An easy 30 minute drive from Treasure Island it was a straight shot directly to downtown St.Petersburg.
Parking at the St. Pete Pier™
Parking at the Pier is pretty easy and if you go on a weekday it's less crowded. The first 4 hours of parking equals $2 per hour. If you would rather walk or park elsewhere in St. Petersburg you can also hop on the Looper which is a FREE trolley in St. Petersburg.
Want to earn up to 60,000 bonus points for travel? We use our Chase Sapphire Preferred card to earn points for all of our travels and you can to. Sign up and you will get 60,000 bonus points after spending $4,000 in the first three months your account is open.
Explore the St. Pete Pier™, What to See and Do
There's plenty to see and do at the pier and it's a great place for families to visit. Visit the St. Petersburg Museum of History at the entrance to the St. pete Pier™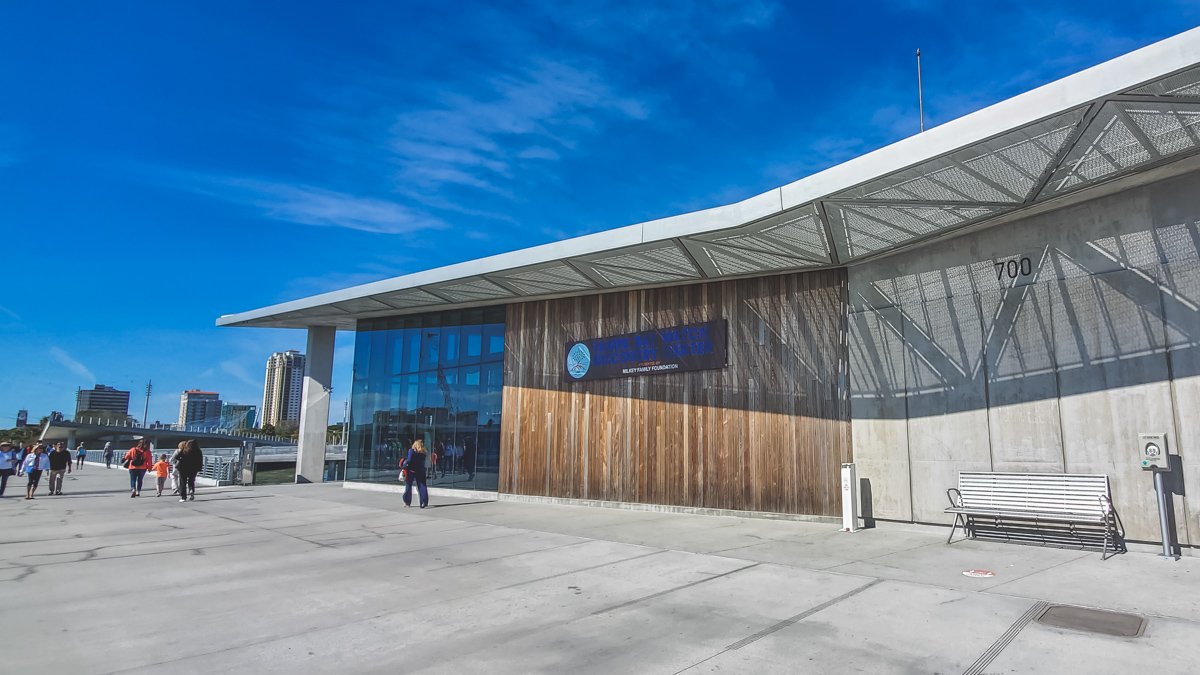 The Discovery Center and the Wet Classroom are dedicated to the protection of the Tampa Bay estuary and offer interactive exhibits and even a touch tank.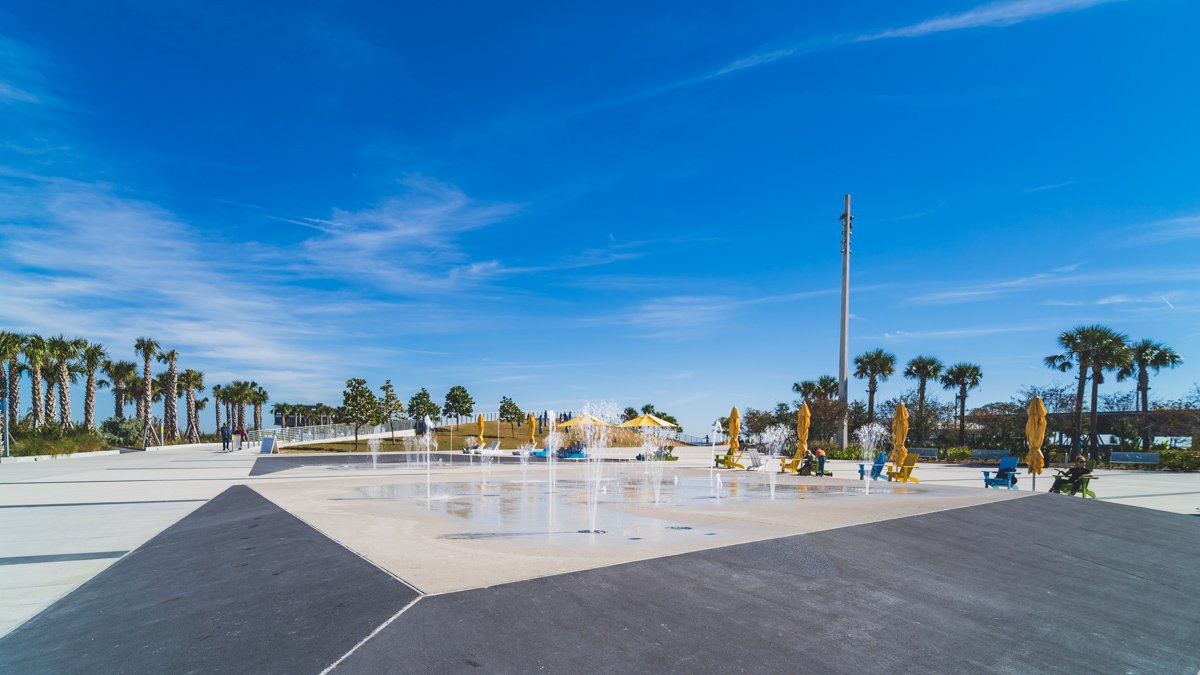 Another fun area for kids is the splash pad at Pier Plaza, great for warm summer days. A large playground and two parks are a great place to find some shade or run around and dry off.
Next door you can grab some food at the Spa Beach Bistro and hang out in the pavilion.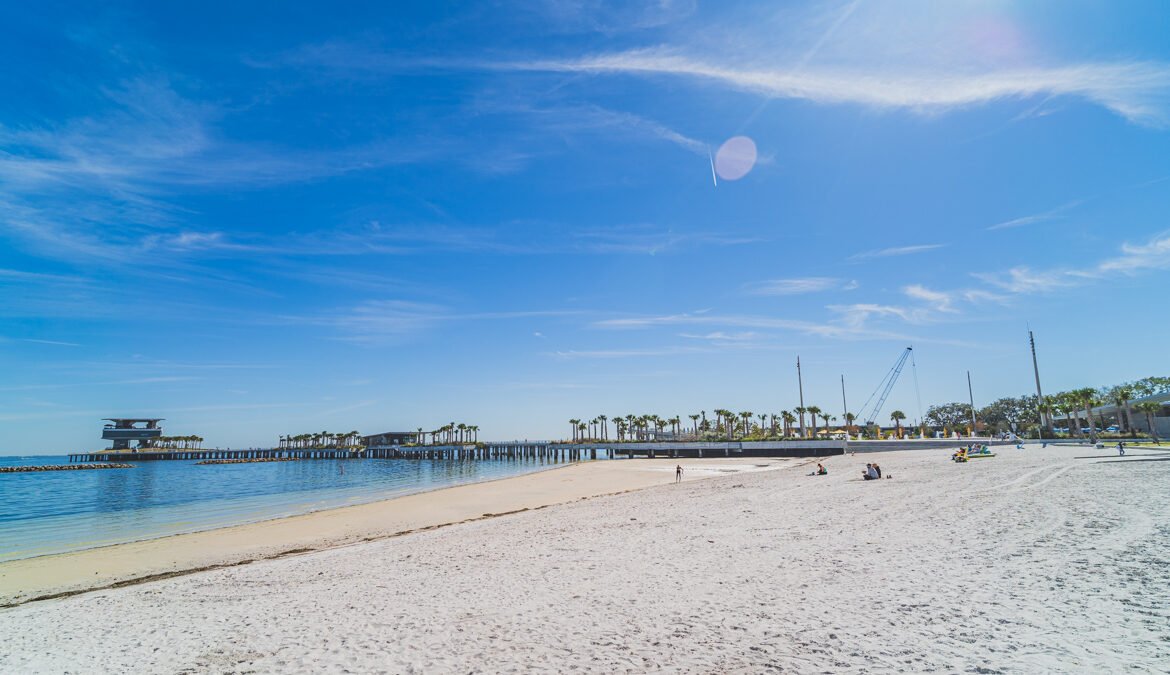 If you're looking to get your toes in the sand make your way over to Spa Beach where you can soak up the sun and launch paddle boards and kayaks.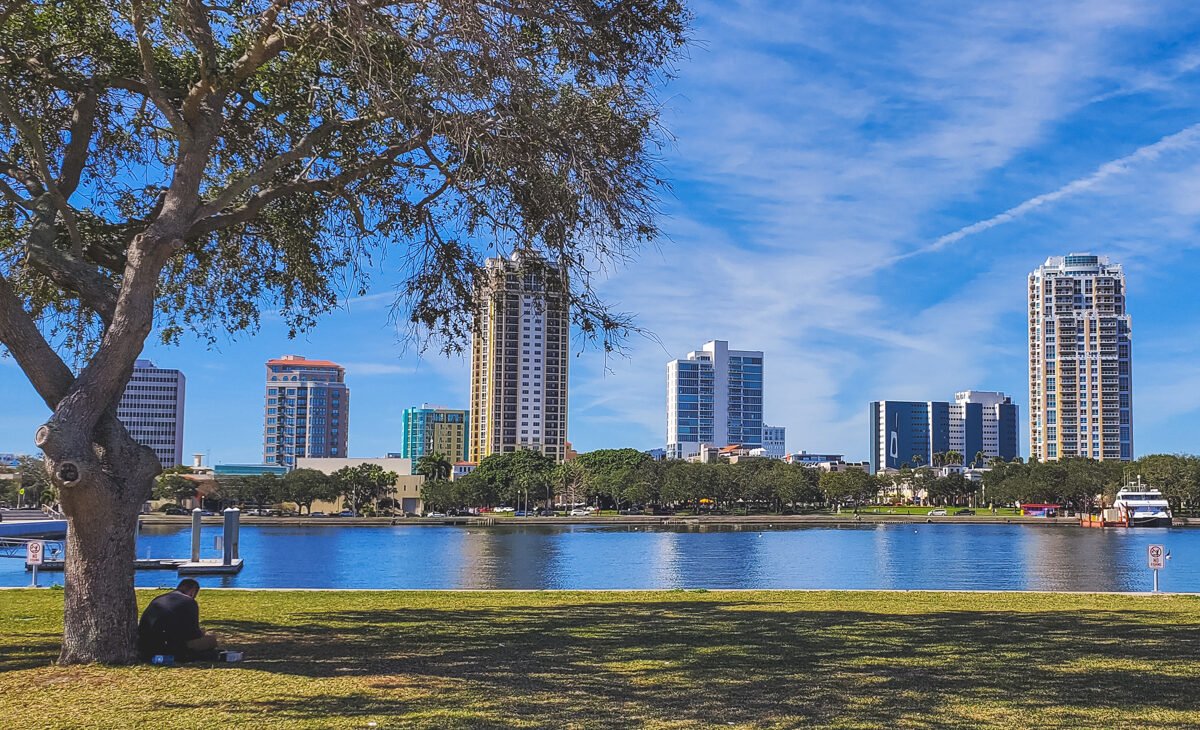 The St. pete pier is also perfect for your fluffy pets too. Your furry friends are welcome and there is even a a dog park.
There is a family picnic area and a fishing deck. Come at night to view the art installation Bending Arch!
Where to Eat at the St. Pete Pier™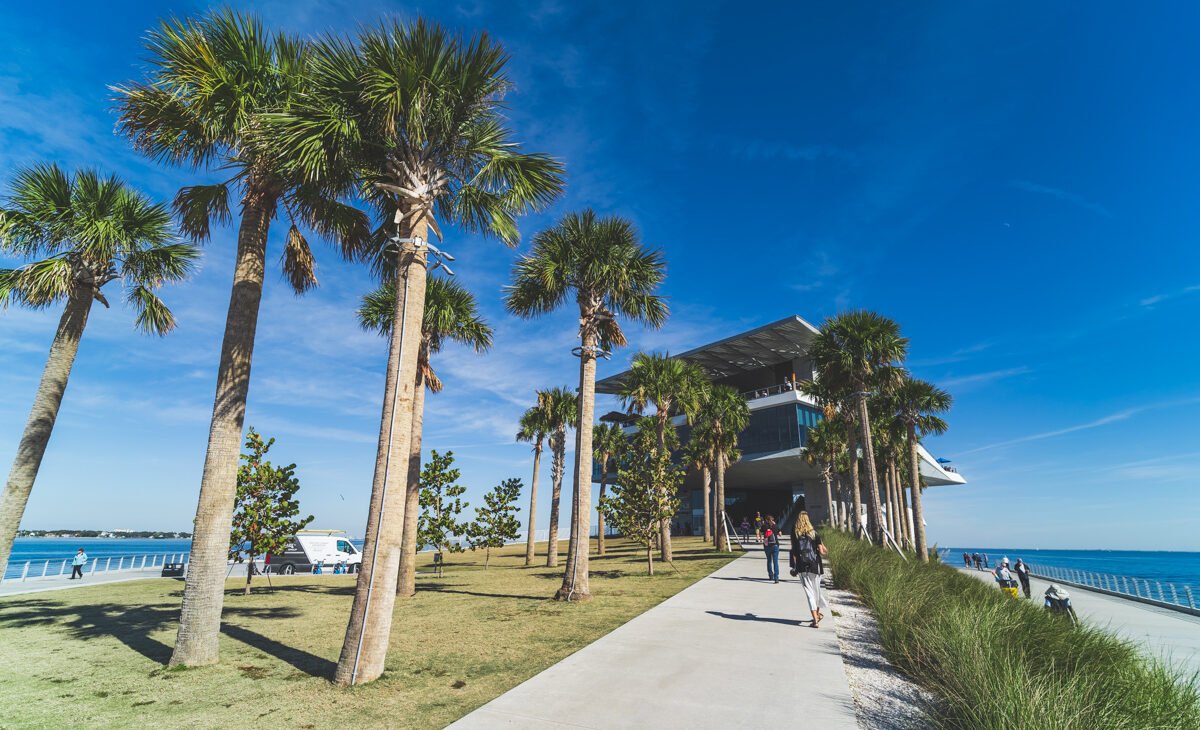 After all the exploring you'll want to sit down for lunch or dinner. Doc Ford's Rum Bar and Grille is at the southern end of the Overlook and serves local fare and Caribbean inspired dishes. We ate here and really enjoyed the outdoor patio while sipping drinks and digging into some tasty fish tacos.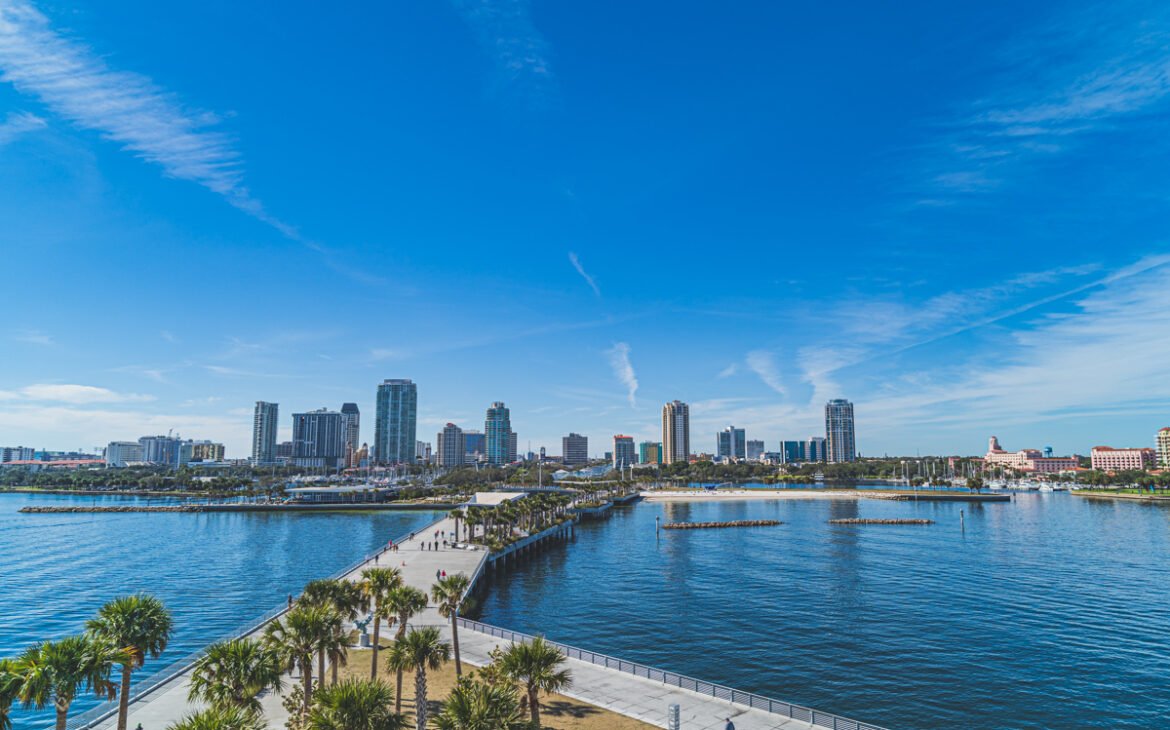 You can also check out Teak and Pier Teaki located at the Point, the three story building at the end of the Pier. Not only does it look like a super villain's lair but you'll be treated to spectacular 360 views of Tampa Bay while you eat or drink. The sunsets here are pretty epic and quite romantic!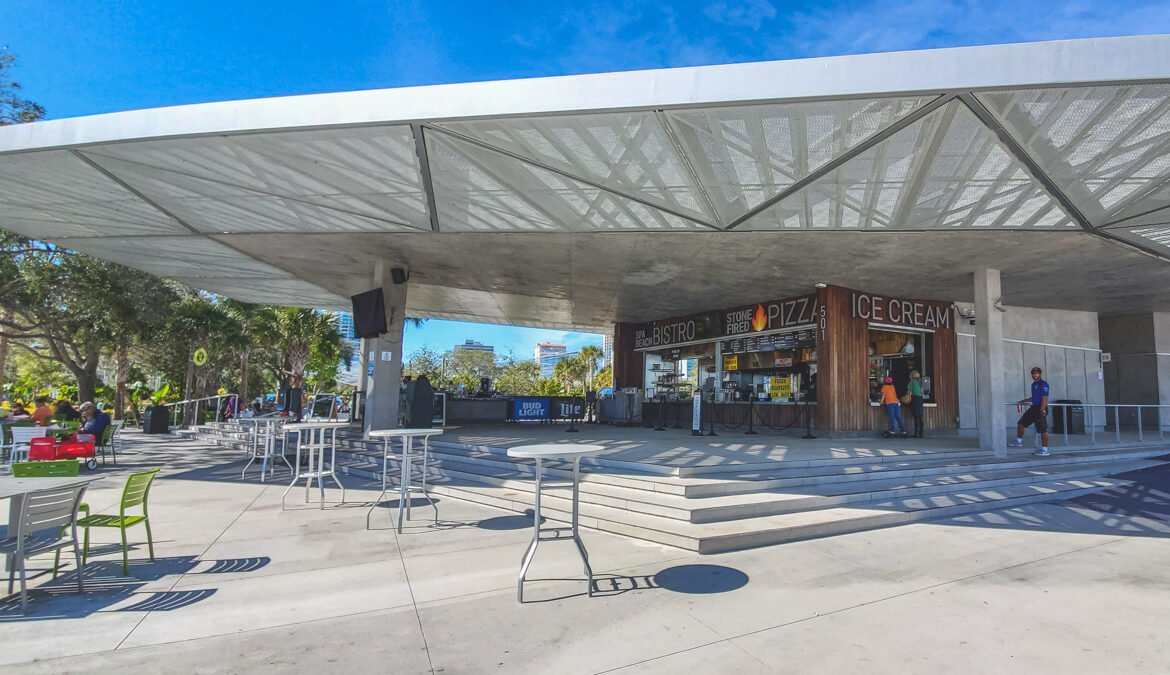 Spa Beach Bistro is centrally located across from the splash pad and even has adult drinks.
Fresco's Waterfront Bistro located at the Pier entrance has lovely views of the municipal marina and specializes in seafood, burgers and pasta.
The St. Pete Pier™ is a fantastic addition to downtown St. Petersburg. We think it's a must see if you're on vacation in the Tampa Bay area.
Stays in St. Petersburg
Using our affiliate links (hotels.com, expedia.com, VRBO, Hertz, Chase Sapphire Prefered, Viator, etc.) supports great content on wanderinghartz.com and our Youtube channel.
None of the affiliate links cost you anything or increase the price you pay, and we may earn a small referral commission.
Or if you're feeling generous you can buy us a much appreciated glass of wine (or whiskey)!
Cheers,
Happy Wandering!
Joel and Michelle