Hotel Tour and Exploring Santa Fe New Mexico EP 26 – Wandering Road Trip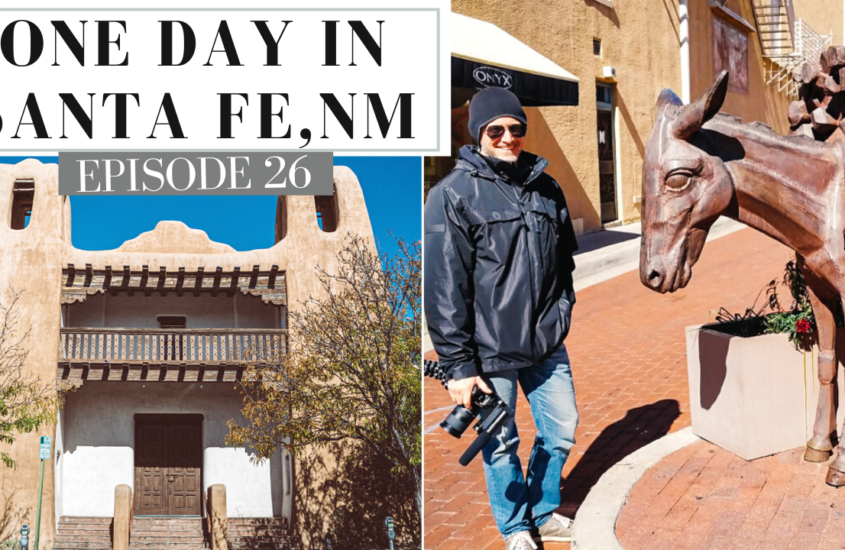 Hotel Tour and We Explore Santa Fe New Mexico
Santa Fe is so very lovely! We quickly settled in to our lovely room at Las Palomas Bed and Breakfast the day prior. Check in was super easy and the staff super nice. We had a small snag with the Wi-Fi in our room and ended up working from the comfortable lobby area while the hotel staff got the Wi-Fi working correctly. Before calling it a night we had a decent meal at Tomasita's and then popped into to Fire & Hops for a nightcap.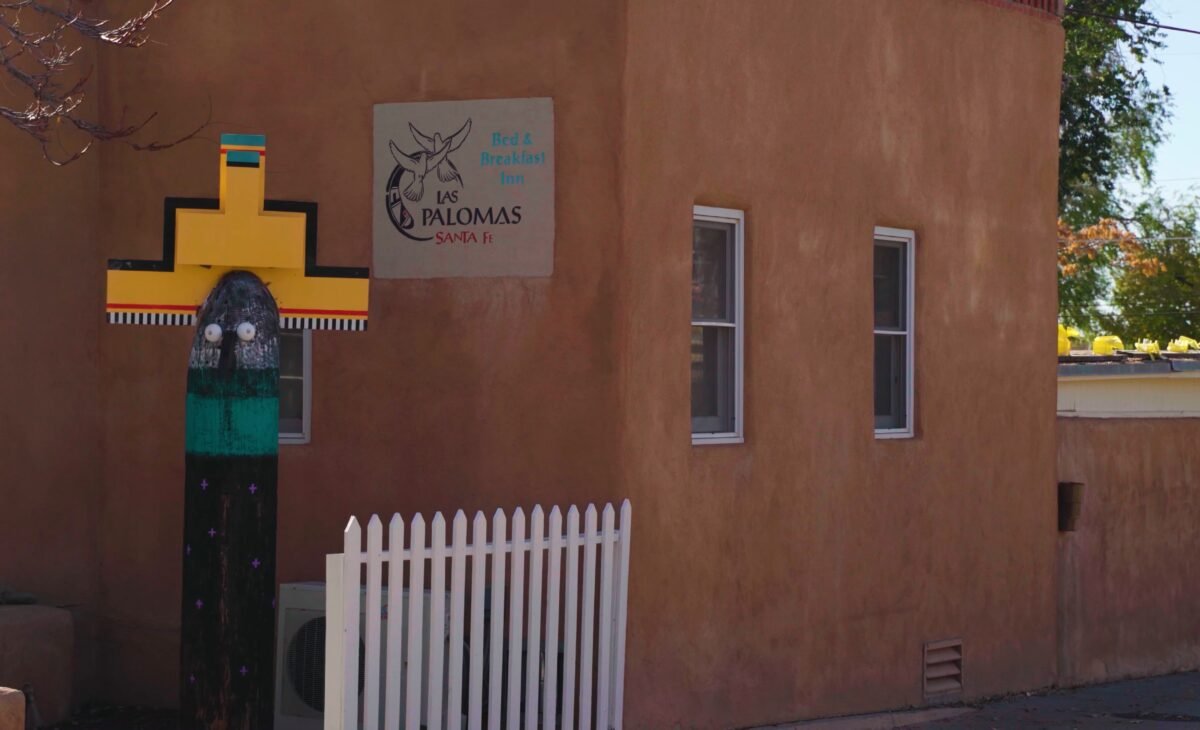 Las Palomas Bed and Breakfast
We found Las Palomas Bed and Breakfast on Hotels.com when we were planning our road trip. It is one of the fancier places we stayed on our trip and loved the FREE breakfast that is included with our stay. Free breakfast is a huge priority for us when we travel. It is nice to wake up and know you have a meal and dont have to find a place to eat first thing in the morning when we are still a bit groggy. Obviously not all "Free" hotel breakfasts are same and so we like to do our due diligence and search the reviews to make sure it is what we are looking for.
Needless to say the the breakfast was really tasty with lots of hot options as well as a great assortment of cereals, yogurt. One super cool thing that Michelle really loved was that they also had a coffee bar where you could grab a free coffee from 7am to noon! Score!
The hotel had free parking and is located just a couple of blocks from the square in downtown Santa Fe. It also has a coin operated laundry which we desperately needed. We were also pleased to find a gym with dumbbells', treadmills, and even cable machine! We managed to get our workout on while doing laundry, talk about multitasking!
Our room was nice and big with a King Bed, mini fridge and even a fireplace! We slept really well and stayed nice and warm. We grabbed the free wood from outside our door and had a lovely fire to fall asleep to. The room also had a lovely patio but since it was fall when we stayed, wit was a bit too cold for us to enjoy it.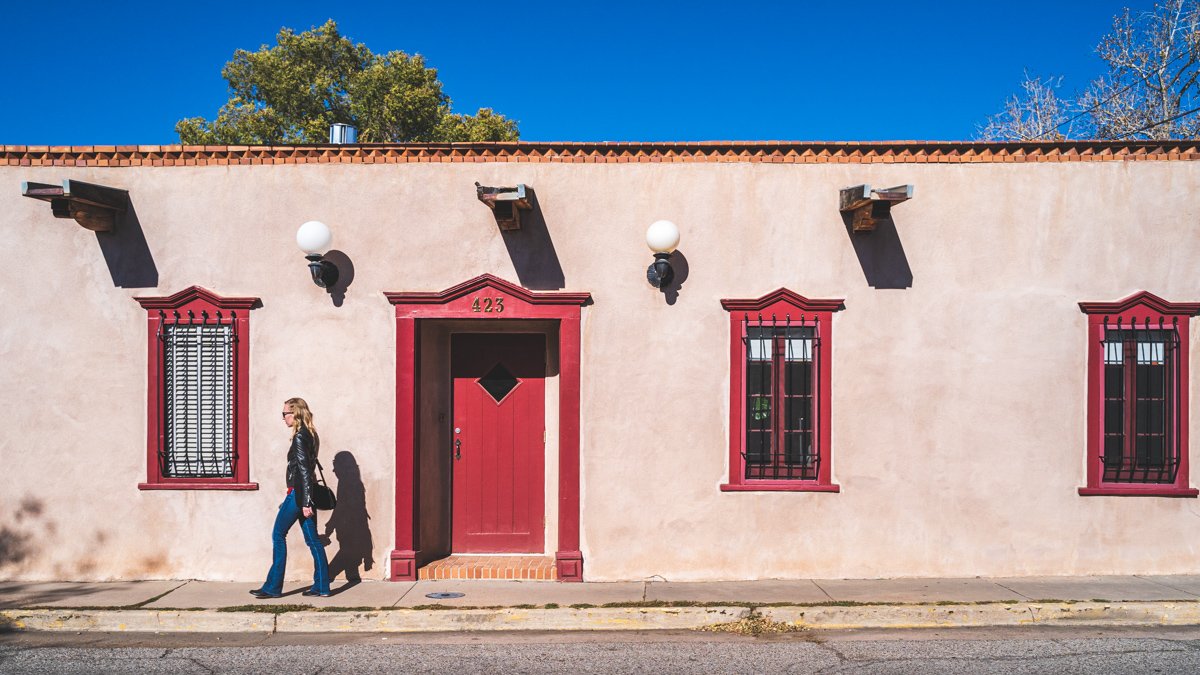 Exploring Santa Fe's Downtown
Just a short 8 min walk from our hotel we made our way to Burro alley where we took some pics and posed admired the Donkey statue and mural.
Next we explored the Santa Fe Plaza and loved walking the streets to see all of the shops and restaurant options. The weather was crisp but an absolutely beautiful fall day.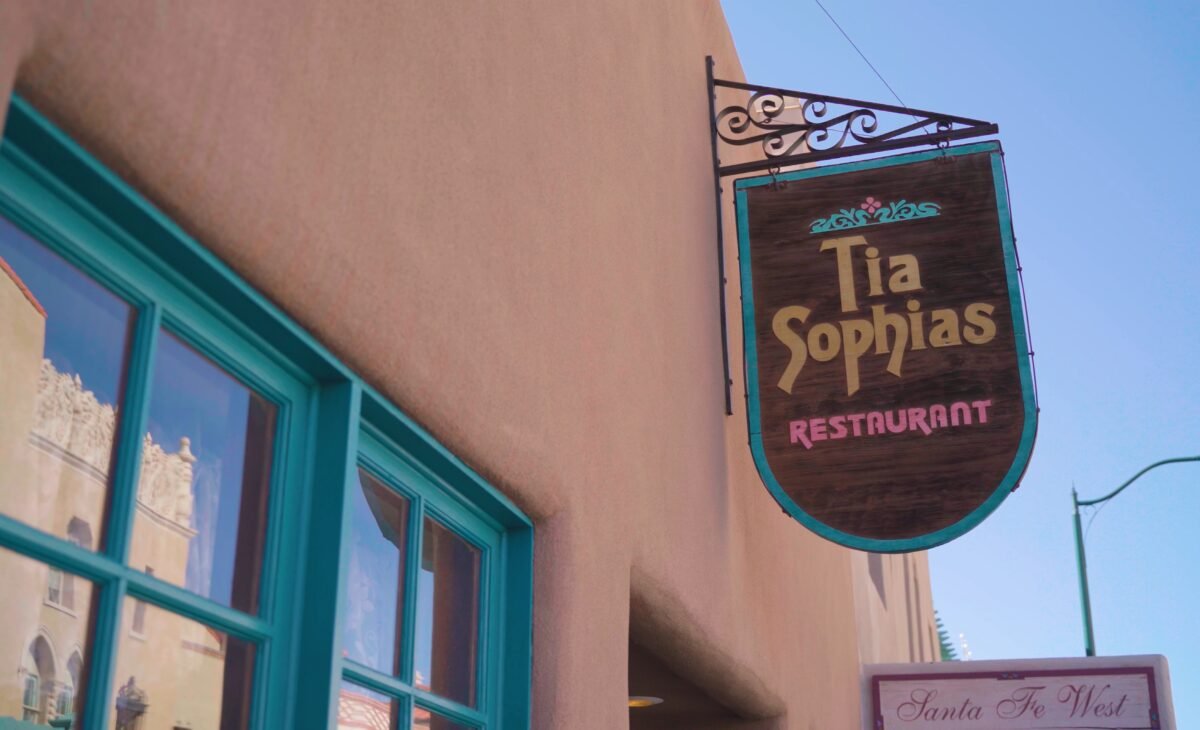 We ate lunch at Tia Sofia's Mexican restaurant after a great recommendation from a friend and were not disappointed. Great food, service and it was reasonably priced too.
We walked our food off while visiting the Cathedral Basilica of St. Francis of Assisi. It is a Roman Catholic Cathedral also know as Saint Francis Cathedral. St Francis is the Patron Saint of Santa Fe. It goes pretty far back, being built between 1869 and 1886 on the site of an older adobe church from around 1714.
Across the street we snagged some fun pictures along the breezeway to the IAIA Museum of Contemporary Native Arts (MoCNA). The breezeway was super colorful and reminded us of the structures we have seen pictures of in Japan.
We enjoyed walking the streets of Santa Fe and taking in the southwestern architecture. After a few days of driving we couldn't think of a better way to stretch our legs. Michelle had found a really lovely place called TerraCotta Wine Bistro. We cozied up to the bar to enjoy a light dinner and of course some wine. We really enjoyed our stay in Santa Fe and especially the cozy room at Las Palomas and would highly recommend it.
Stills Camera: https://amzn.to/3O5vJ0j
Backup Camera: https://amzn.to/3AbmjdV
Action Camera: https://amzn.to/3G8bVrn
Wide Lens: https://amzn.to/3WWVCUc
Main Lens: https://amzn.to/3GtdqAH
Travel Zoom Lens: https://amzn.to/3NZsibE
On Camera Mic: https://amzn.to/3hF5FNk
Wireless Mic: https://amzn.to/3TstPYV
Tripod: https://amzn.to/3EsX5Ky
Graphics & Music: Envato Elements https://1.envato.market/QMdRa
Some of the links may be affiliate links and if you purchase something using one of those links you help us out as we may receive a small referral commission at no additional cost to you for any sign ups or purchases you may make.
Would you sell it all to travel?
Let us know in the comments